Visakhapatnam, popularly known as Vizag, is a coastal city in Andhra Pradesh. It is a famous holiday destination for travelers seeking a mix of nature, culture, and relaxation. You can book Vizag tour packages from Vijayawada to witness its beautiful beaches, scenic hill stations, and rich cultural heritage.
Vizag is the perfect escape from the hustle and bustle of city life. From adventure activities like water sports and trekking to exploring iconic landmarks and local markets, a tour to Vizag can offer a varied range of holidaying options.
Why do people from Vijayawada love Vizag for vacation?
People from Vijayawada love to vacation in Vizag for its picturesque beaches, rich cultural heritage, and scenic beauty. Vizag offers several unique experiences, such as visiting the Submarine Museum or taking a cable car ride to the top of Kailasagiri Hill. The pleasant coastal climate of Vizag also sets it apart from other cities, making it an ideal destination for a relaxing getaway.
Packages Overview
Vizag offers breathtaking views of the Bay of Bengal and is one of India's most popular holiday destinations in South India. Our Vizag tour packages from Vijayawada offer an exciting mix of activities and attractions, making them ideal for tourists who want to explore the natural beauty and vibrant culture of the area.
Vizag tour packages from Vijayawada by Holidays DNA include a variety of accommodation options, ranging from budget-friendly guesthouses to luxurious resorts. You can also choose to stay in any number of nearby beach towns or villages, depending on your preferences.
Other highlights include visits to historical sites such as the Kailasagiri Hilltop Park, Araku Valley, and Borra Caves, as well as sightseeing tours to iconic spots like Rishikonda Beach, VUDA Park, and the Kambalakonda Wildlife Sanctuary.
Why Book with Us?
Vizag is a beautiful port city home to a number of temples and historical monuments as well as other attractions such as museums, theme parks, and water sports activities.
Booking Vizag tour packages from Vijayawada with Holidays DNA, you can be assured that you will get best-in-class services and facilities. We make all arrangements like air tickets, hotels, sightseeing tours, and car rentals to provide you with a hassle-free experience. Furthermore, we personalize our Vizag tour packages from Vijayawada based on your budget, interests, and preferences.
Resort & Hotels options with our Vizag Tour Packages from Vijayawada
From luxury resorts to budget hotels, several types of accommodation are available in Vizag. The city has several beachfront resorts and hotels that offer stunning views of the Bay of Bengal.
Additionally, several budget-friendly guesthouses and homestays are available for those looking for a more authentic experience. Many of these accommodations offer special arrangements such as spa treatments, swimming pools, and complimentary breakfast to make your stay even more enjoyable.
Popular Sightseeing Places
The popular sightseeing places in Vizag are: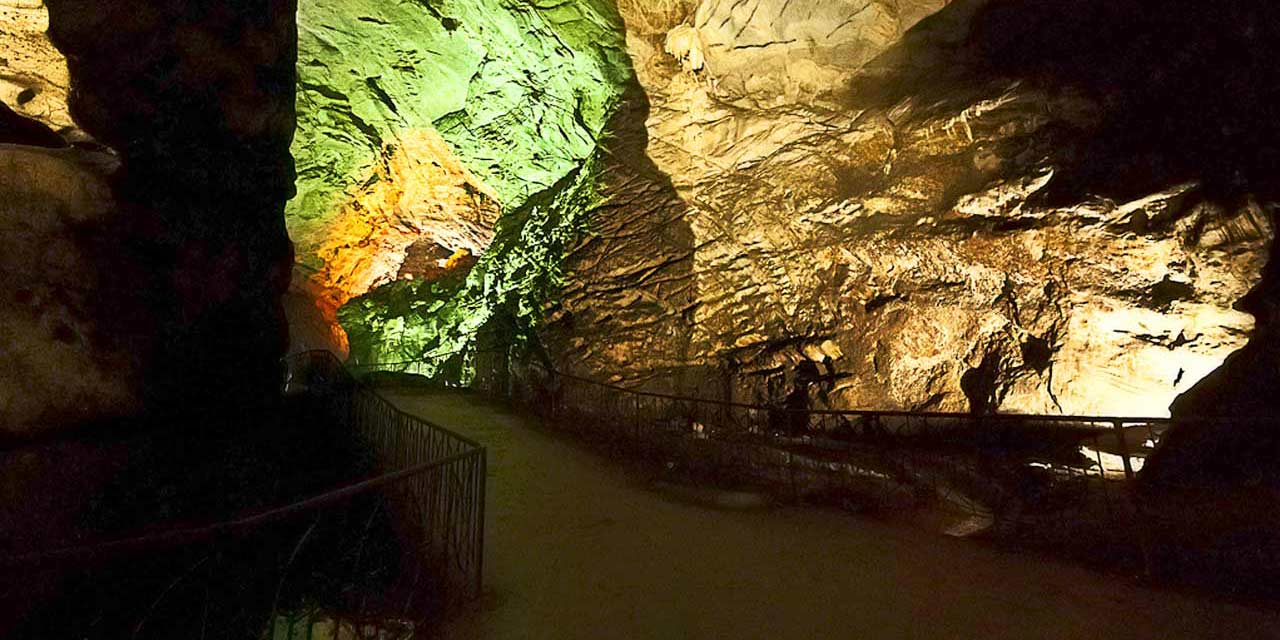 Borra Caves are a spectacular natural wonder located in the Araku Valley of Andhra Pradesh. The caves are famous for their unique rock formations, stalactites, stalagmites, and an underground stream. Surrounded by lush green forests, Borra Caves is a popular destination for nature lovers and adventure enthusiasts alike.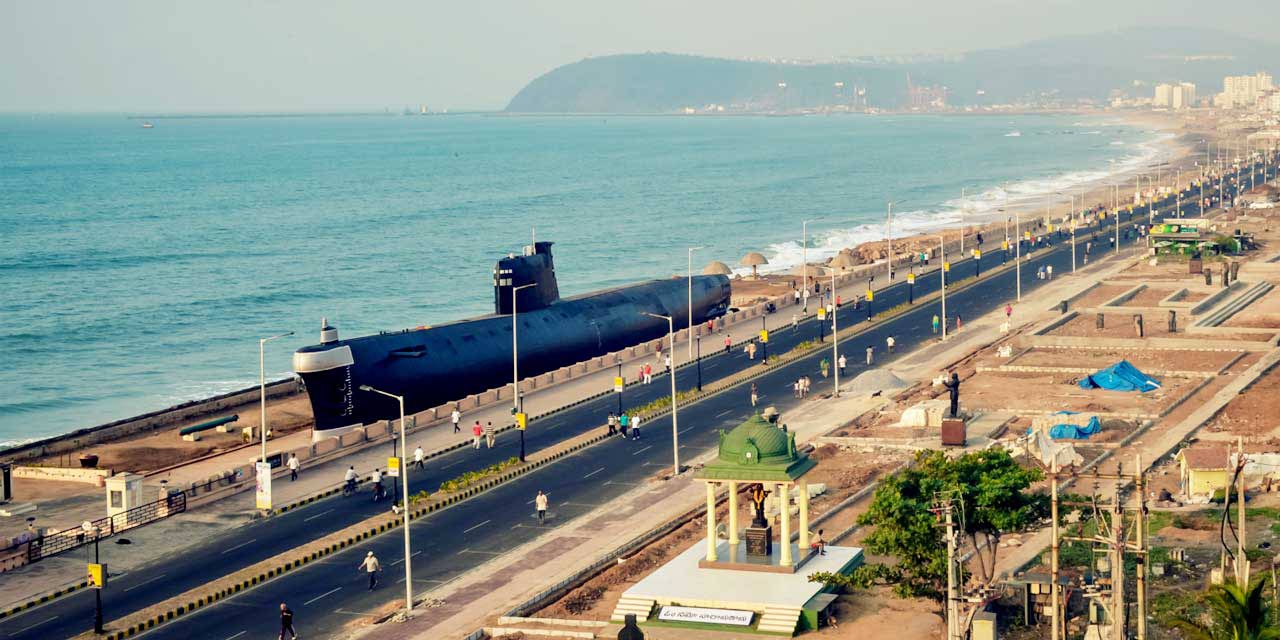 The Submarine Museum, located on Ramakrishna Beach in Vizag, is the first of its kind in South Asia. You can enjoy a unique experience exploring the museum inside the INS Kursura, a decommissioned submarine, and learn about the life of submariners. Guides are available to assist you on a tour of the museum.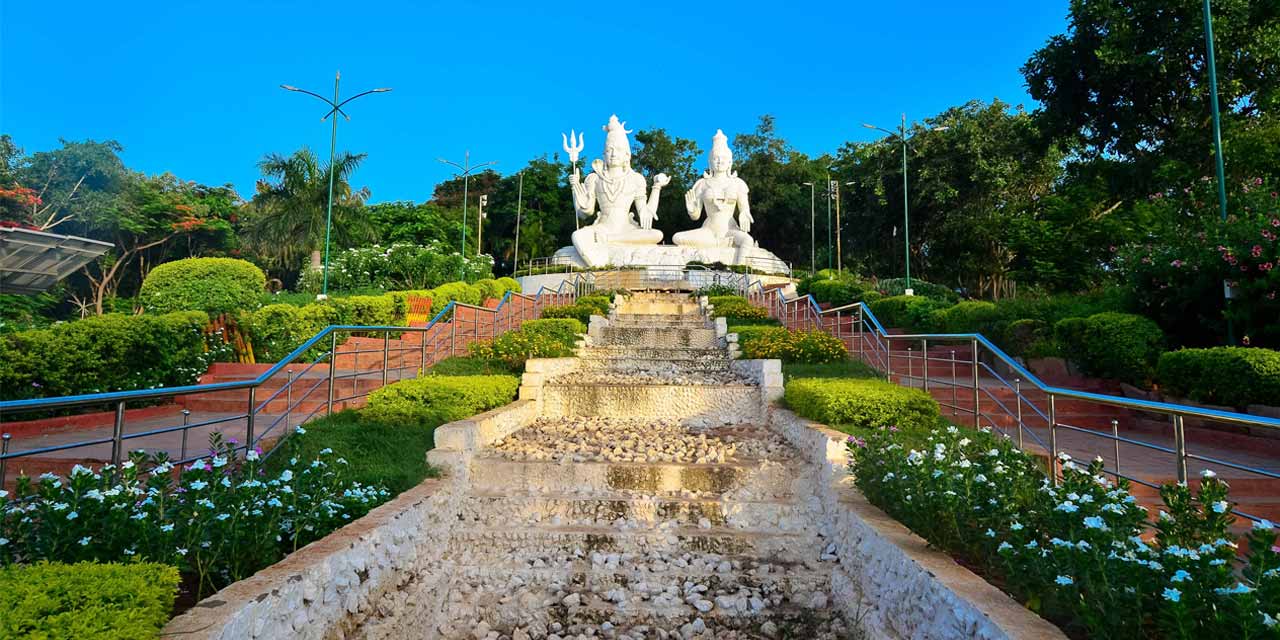 Kailasagiri is a hilltop park with stunning panoramic views of the city, the Bay of Bengal, and the Eastern Ghats. You can enjoy a ropeway ride to the top. Children will love the toy train in the park. Also, you can admire the 40 ft tall Shiva-Parvathi statues.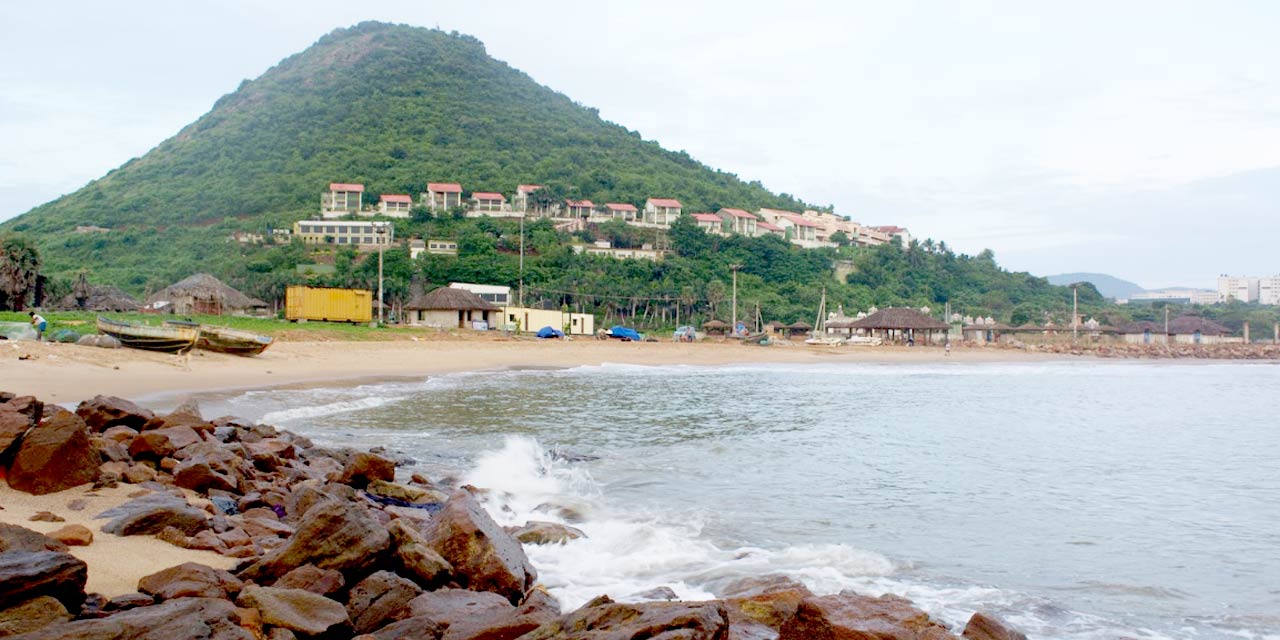 Rushikonda Beach is a popular beach destination in Vizag, known for its golden sands and turquoise waters. Water sports activities like surfing and jet skiing are popular here. In addition, you can find several beach shacks and restaurants serving local cuisine, making it an ideal spot for a relaxing day out.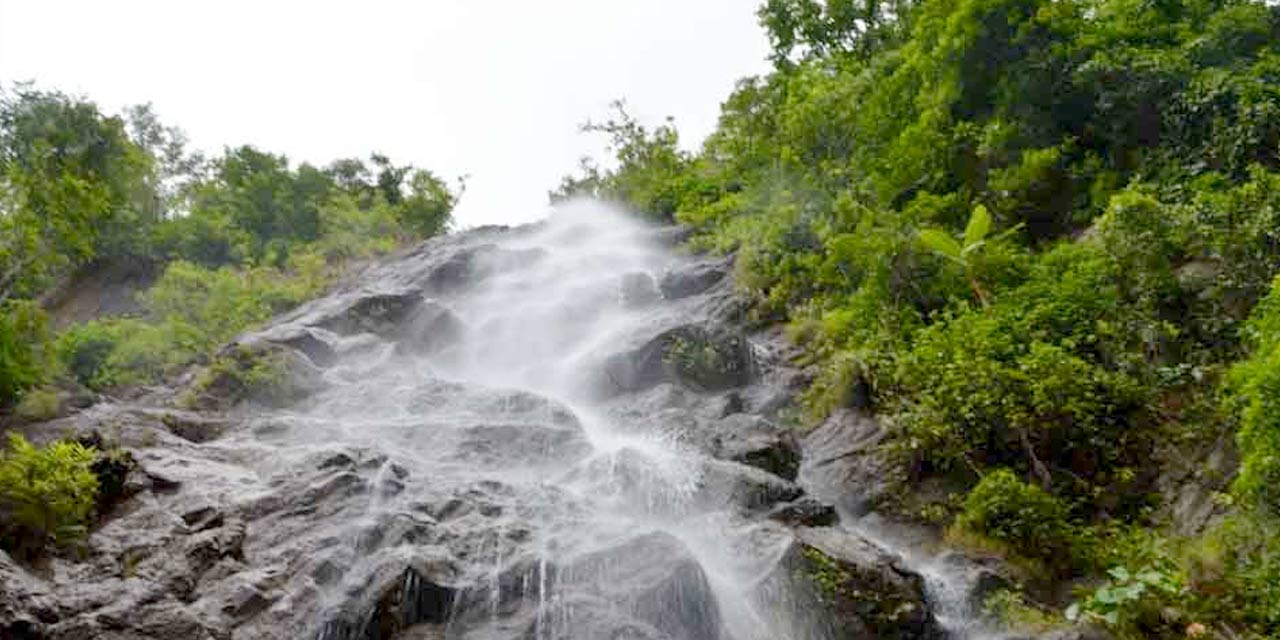 Katiki Waterfalls is a hidden gem located near Borra Caves and is surrounded by dense forests and rocky terrain. Cascading down from a height of 50 ft, it is a perfect spot for a refreshing dip in the cool waters. In addition, you can try trekking to the falls, which is an adventure in itself and offers stunning views of the Eastern Ghats.
Activities & Things to do
Vizag offers a wide range of activities for travelers seeking a unique vacation experience. With stunning beaches like Yarada, Rishikonda, and Bheemili, you can enjoy swimming, sunbathing, and jet skiing. Children can enjoy the Indira Gandhi Zoological Park. Nature lovers will love Araku Valley, a scenic hill station offering adventure activities.
In terms of shopping, Vizag has a lot to offer. Visit Lepakshi Handicrafts Emporium for a variety of traditional handicrafts. Daba Gardens is the best place for sports goods. Check out CMR Shopping Mall for branded accessories.
Popular souvenirs from Vizag include Kondapalli and Etikoppaka toys, crockery, and lamps. Kalamkari, Ikkat, and Pochampally sarees with intricate designs can be gifted to your special women.
How to reach Vizag
Vizag is well-connected by air, rail, and road. Visakhapatnam Airport is served by major airlines with direct flights to cities such as Delhi, Mumbai, Kolkata, and Chennai. The city has a well-developed railway network, with Visakhapatnam Railway Station being one of the busiest in the region.
Vizag has an excellent road network, with national highways connecting it to nearby cities such as Hyderabad and Vijayawada. In addition, several private and government bus services operate within Vizag.
---
Booking Vizag tour packages from Vijayawada with Holidays DNA will provide a unique and enjoyable vacation experience. From exploring the city's rich cultural heritage to relaxing on its beautiful beaches, Vizag offers something for everyone. With a range of tour packages available, you can easily customize your trip and create unforgettable memories.