Vizag, Araku, and Jagdalpur are perfect for a refreshing escape away from monotonous city life. From spectacular natural beauty, historical monuments, and breathtaking waterfalls to renowned tribal villages, there is much to explore in these cities. Vizag Araku Jagdalpur Tour Package from Kolkata offers a comprehensive experience to see the natural beauty and cultural heritage of both these cities.
We at "Holidays DNA" at www.vizagtourism.org.in provide Vizag Araku Jagdalpur Tour Package from Kolkata that allows you to experience the heritage of the three cities. You see the culture and scenic beauty of the region and get a true insight into its rich past.
Our "Vizag Araku Jagdalpur Tour Package from Kolkata" offers local sightseeing, stay, meals, and transport, ensuring a comfortable journey. We also offer personalized packages based on your preference. From exploring the waterfalls of Araku to visiting the splendid beaches in Vizag, we ensure you enjoy all the sites and sounds of these cities.
Our travel experts will provide you with complete assistance throughout your journey. Our tour guide will take you around the city, help you learn about its culture, and explain all the exciting places of interest that are worth visiting. In addition, we make sure that your travel is as comfortable and enjoyable as possible.
In addition, we offer Vizag Araku Jagdalpur Tour Package from Kolkata and several key locations across the country. These include all the major cities such as Bangalore, Delhi, Hyderabad, Mumbai, Chennai, etc.
Popular Sightseeing Places in Jagdalpur that can be visited with this package
1. Chitrakote Falls
Chitrakote Falls, often referred to as the "Niagara Falls of India," is a majestic waterfall that originates from River Indravati. Popular as the widest waterfall in the country, it plunges down a horseshoe-shaped gorge, creating a mesmerizing spectacle. You can also visit a Shiva shrine near the waterfalls.
2. Tirathgarh Waterfall
Tirathgarh Waterfall is a captivating natural wonder. It cascades gracefully amidst the verdant surroundings of the Kanger Valley National Park. Also known as "The Milky Falls," it offers a breathtaking sight as water gushes down the rocky cliffs. You can enjoy swimming in the water and also take paddle boat rides in the serene atmosphere.
3. Dalpat Sagar
Dalpat Sagar is a 400-year-old artificial lake built to harvest rainwater. You can enjoy picnics on the island in the middle of the lake, which also houses a temple, musical fountain, and boating facilities. Photography enthusiasts and nature lovers will be mesmerized by the gorgeous sunset views.
4. Kanger Valley National Park
Kanger Valley National Park stands as a biodiverse nature reserve. Its lush forests, picturesque waterfalls, and intriguing limestone caves contribute to its allure. Hosting a diverse array of flora and fauna, including endangered bird species like the Bastar Maina, the park provides an enchanting wilderness experience.
5. Kutumsar Caves
Famous for their distinctive stalactite and stalagmite formations, Kutumsar Caves form an intricate network of limestone caves. These captivating underground wonders, located 35 m below the ground level, provide a mystical and awe-inspiring experience. You can admire the unique stalagmite formation in the shape of Shivalinga.
Popular Sightseeing Places in Araku that can be visited with this package
1. Galikonda View Point
Perched atop the Eastern Ghats near Araku Valley, Galikonda View Point provides a mesmerizing panoramic vista of the encompassing hills and valleys. You can immerse yourself in scenic landscapes, capture stunning photographs, and bask in the serene ambiance of nature from the point.
2. Tadimada Waterfalls
Tadimada Waterfalls is an awe-inspiring cascade that gracefully plunges 100 ft down rocky cliffs, captivating you with its mesmerizing beauty. Also known as Ananthagiri Waterfalls, it provides a refreshing atmosphere and serene environment, inviting you to indulge in a tranquil waterfall experience.
3. Matsyagundam
Nestled amidst verdant greenery, Matsyagundam is a small pond teeming with fishes of all sizes. The sacred site is a revered spot in Hindu mythology and houses the Sri Matsyalingeshwara Swamy Temple. You can enjoy feeding the fish here while soaking in the serene beauty of the surroundings.
4. Araku Tribal Museum
Displaying the cultural heritage of indigenous tribes, the Araku Tribal Museum displays traditional artifacts, tribal art, and exhibits that offer a deeper understanding of their lifestyle, customs, and traditions. Through this immersive experience, you can gain insights into the vibrant cultural tapestry woven by these tribes.
5. Padmapuram Gardens
Padmapuram Gardens is a delightful botanical garden renowned for its captivating landscapes and colorful plant life. With well-maintained lawns, flower beds, Bonsai trees, and even a tree-top cottage, the garden provides a serene setting to unwind, take leisurely walks, and immerse yourself in nature's tranquility.
Popular Sightseeing Places in Vizag that can be visited with this package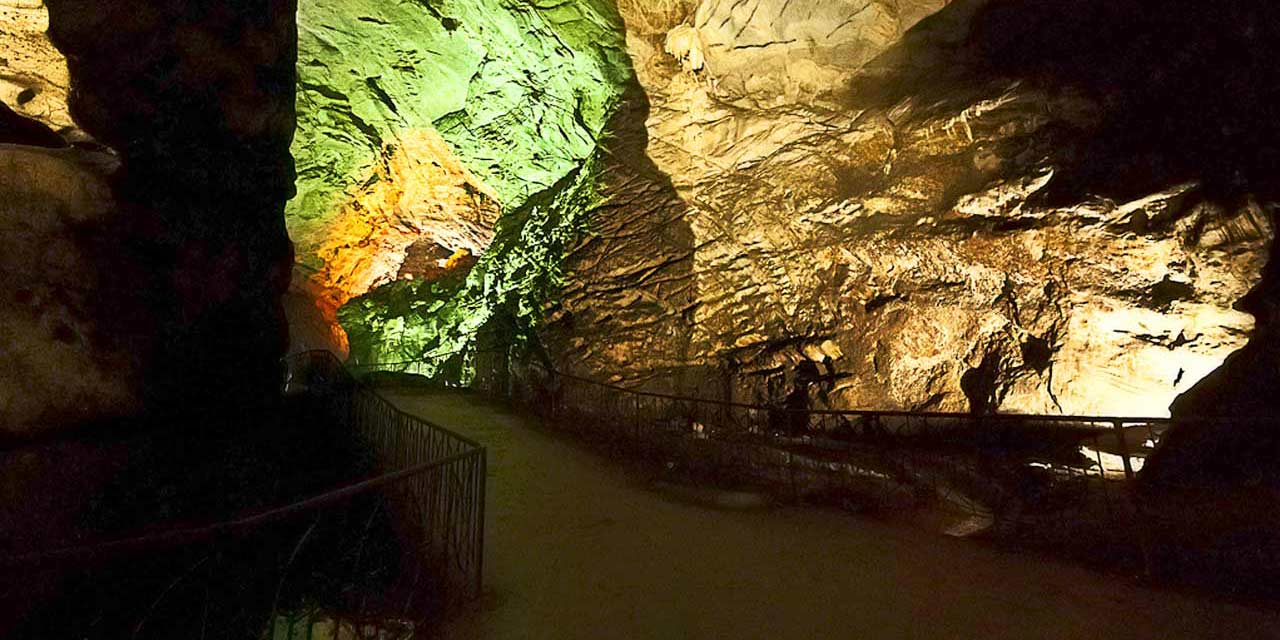 Nestled in the Ananthagiri Hills, Borra Caves are renowned for their ancient limestone formations, sculpted over millions of years. With captivating stalactite and stalagmite displays, these caves captivate your interest with their natural allure and historical importance. Exploring the caves provides a distinctive underground adventure.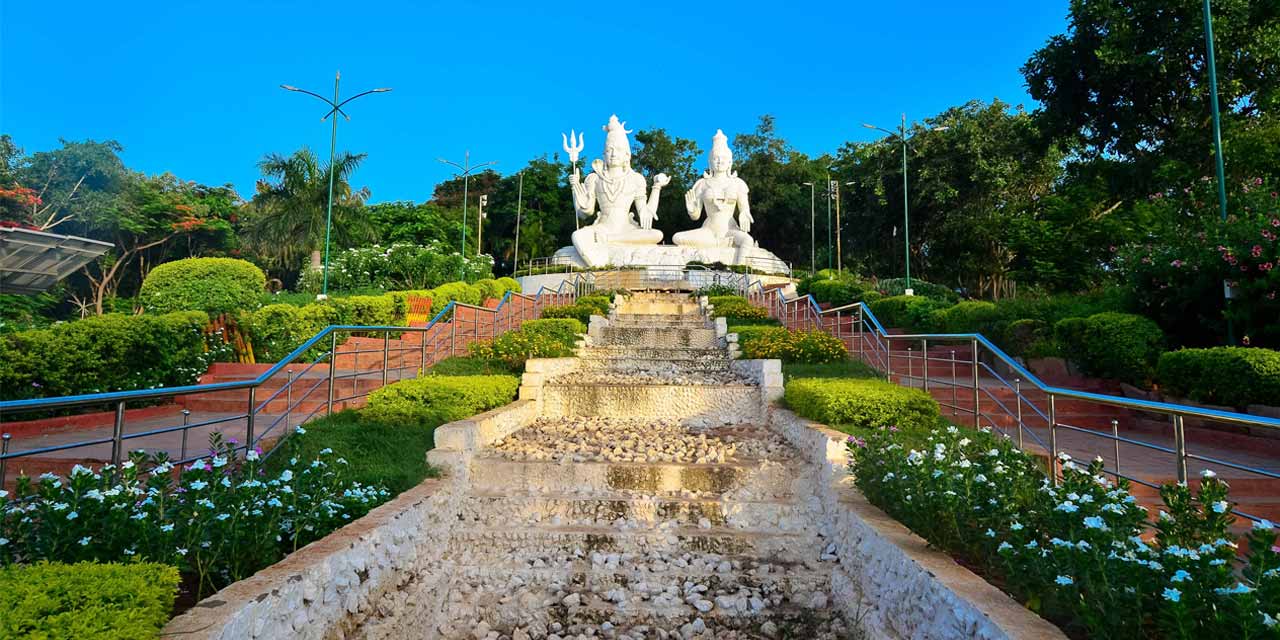 Situated atop a hill in Vizag, Kailasagiri presents captivating vistas of the city and the Bay of Bengal. The park lures you with its tranquil atmosphere and diverse recreational offerings, including beautifully landscaped gardens, sculptures, ropeway rides, and a magnificent Lord Shiva statue.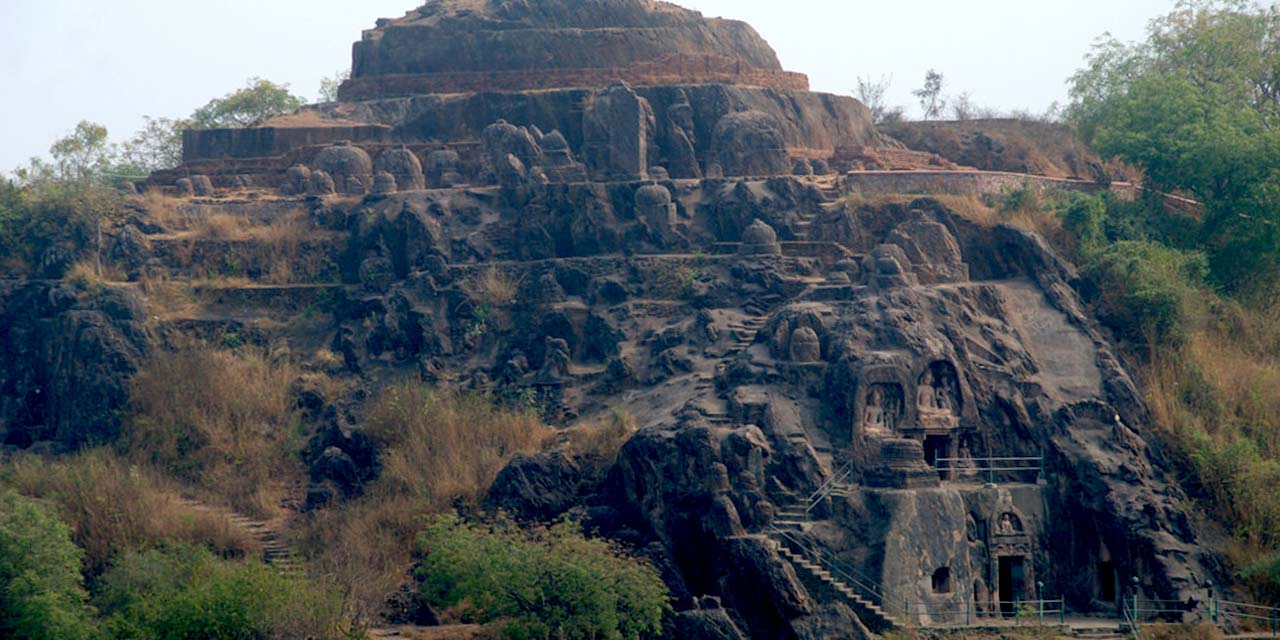 Bojjanakonda, renowned for its rock-cut caves and Buddhist stupas, is an ancient Buddhist site of great religious and historical significance. You can get a captivating insight into the vibrant Buddhist heritage. History enthusiasts will admire the distinctive architectural elements of the stupas and sculptures.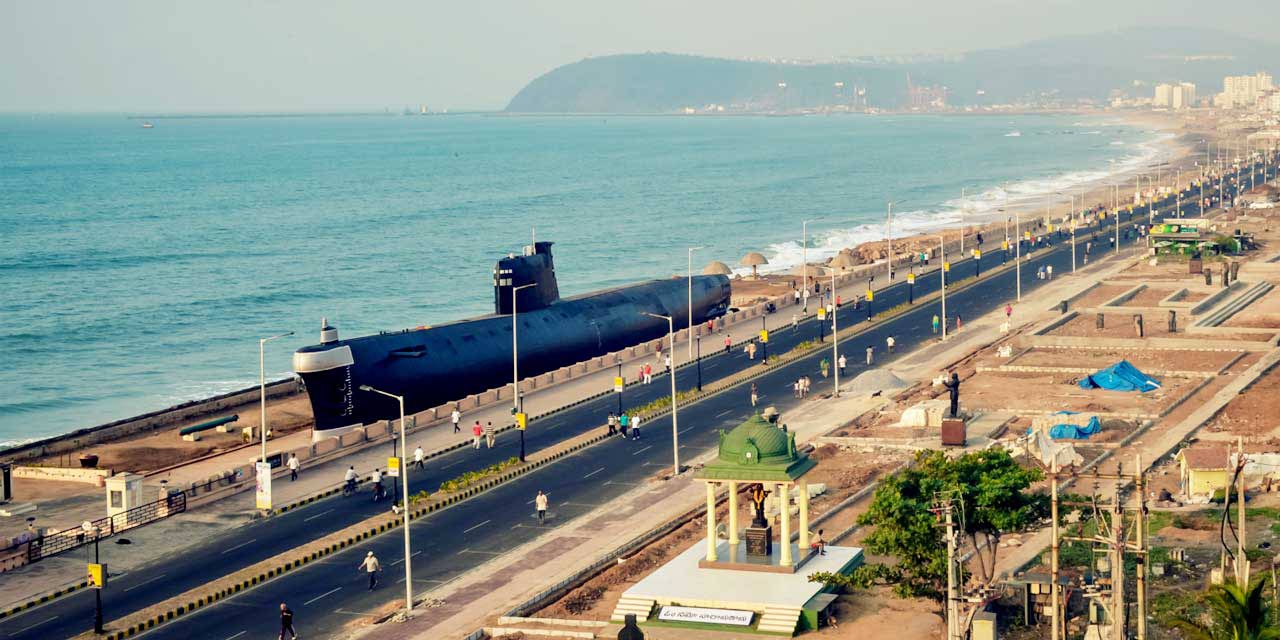 Located on RK Beach, the Submarine Museum stands out as a one-of-a-kind attraction in Vizag. Set up within a decommissioned submarine, INS Kurusura, it offers an immersive experience, delving into the history and technology of submarines. You can explore the submarine's interiors, and gain valuable insights into naval warfare and underwater operations.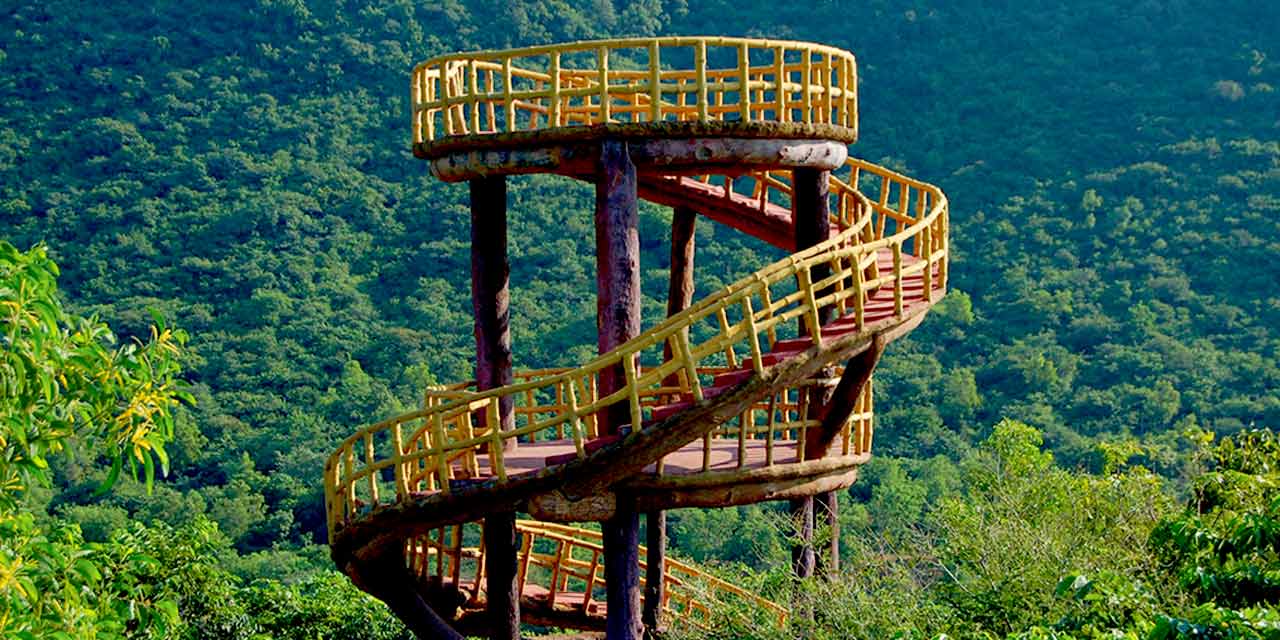 Spanning over 70 sq km, the Kambalakonda Wildlife Sanctuary showcases diverse flora and fauna, including endangered species like the Indian Leopard and Barking Deer. You can explore nature trails, partake in eco-camping, and spot a variety of birds within the sanctuary's confines.