The Gem of South India, Visakhapatnam with its ultimate blend of culture and modern heritage, hypnotizes everyone, whether an experience seeker, history lover or an adventure enthusiast. With a history dating back to the 18th century and the status of the metro city, Visakhapatnam invites holidaymakers to enjoy a comfortable and promising stay.
From a long list of ancient monuments to pilgrimage sites, splendid valleys, gushing waterfalls, sandy beaches, amusement parks and appealing shopping streets, this city has everything that you need to keep yourself occupied throughout the day.
Whether you are travelling alone, as a couple or with your family, you are sure to find something of your interest in Visakhapatnam. It is indeed a worth-visiting place on your 3-days Vizag tour.
Situated on the east coast of Andhra Pradesh, the city, shortly known as Vizag, offers the best of both modern and traditional worlds. The unmissable charm, breathtaking scenery, surreal setting and unseen wonders inspire you to visit this place any number of times, while the picturesque towns allow you to rejuvenate far away from the city.
There are many tourism places to explore on your 3-days visit to Visakhapatnam. However, to make the most of your trip, you need to cover the most compelling attractions of the majestic city. And for that, you can book an all-inclusive Vizag tour package with us to make it the best trip of your life. We at Vizag Tourism, a division of Holidays DNA, present our clients with various pocket-friendly deals. You can choose whatever suits you the most.
Visakhapatnam Tourist Places to Visit in 3 Days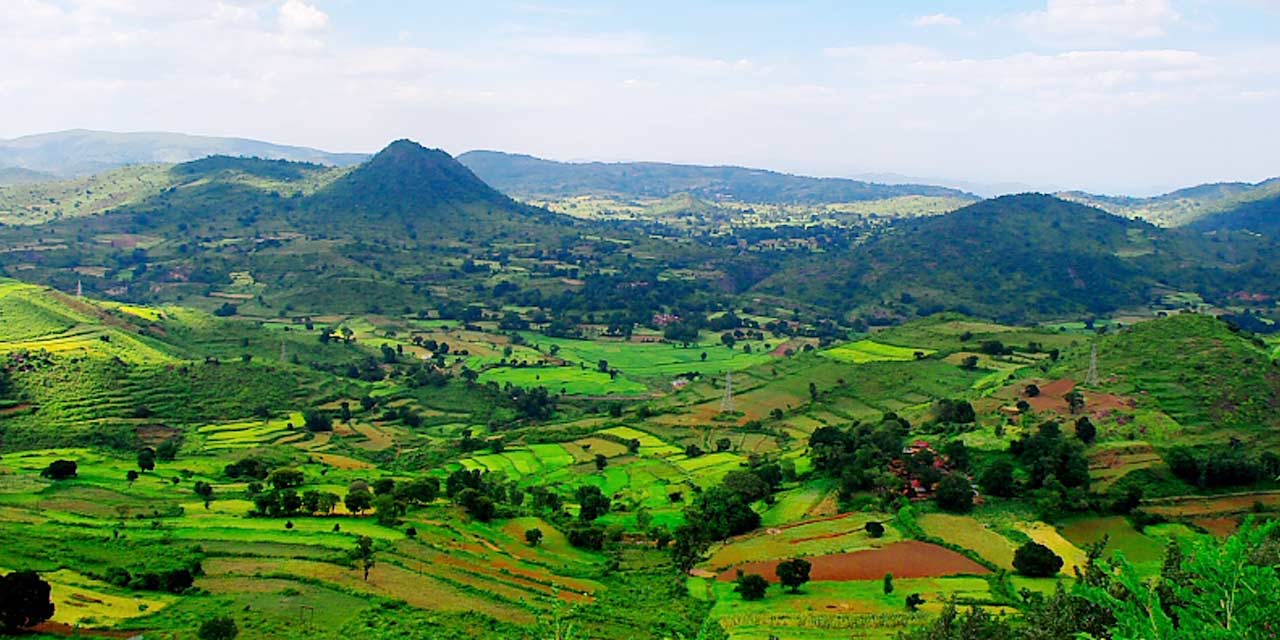 An unexplored hill station nestled in the heart of Andhra Pradesh is the Araku Valley. Surrounded by foggy clouds, dense forests and mountain ranges of the Eastern Ghats, this famous attraction offers an idyllic retreat to all those who are planning to take a break from their monotonous routine.
One of the most popular places to visit in Visakhapatnam, the Araku Valley boasts of an excellent hilltop location with a serene setting where you can have the best time of your life while relaxing in a laid-back atmosphere. Owing to its waterfalls, enchanting streams and pleasant weather, the valley doesn't disappoint nature admirers at all and also attracts honeymooners from all around the world.
Pro Tip: Do not forget to indulge yourself in the subtle aroma of coffee; it is widely known for its exquisite coffee and has a variety of coffee plantations all around.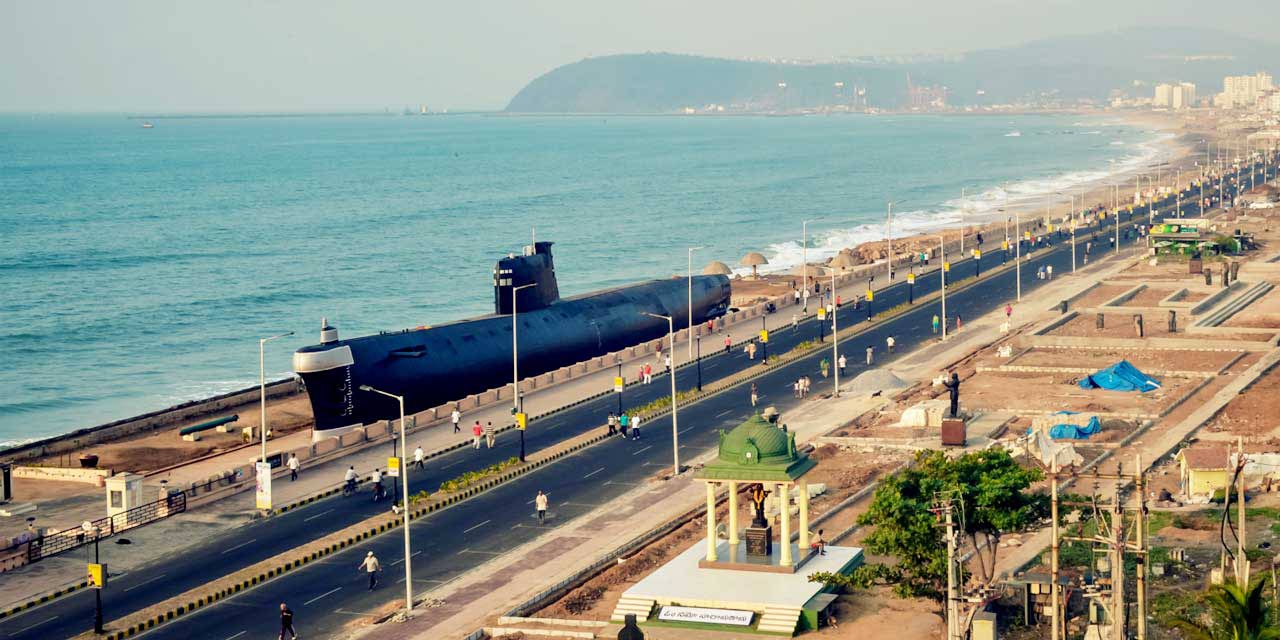 Step back in time and learn about the sacrifice of warriors in great detail at Submarine Museum. Also recognized as INS Kurusura Submarine Museum, the Submarine Museum is the only museum in Asia that is inside an actual submarine, which served the Indian Navy for almost 31 years.
Situated near the War Memorial, the museum represents the lifestyle of people living underwater through several artefacts, pictures and articles. It gives an insight into how difficult it is for submariners to survive in the sea with limited space and resources. Here you will also get to know about the technology used for Naval forces in India. The feeling of being a proud INDIAN is much alive here!
To enter the museum, you need to pay INR 40 per person for adults and INR 20 per person for children below 12 years. It is open for its visitors from 2:00 PM to 8:30 PM on all days of the week except on Monday.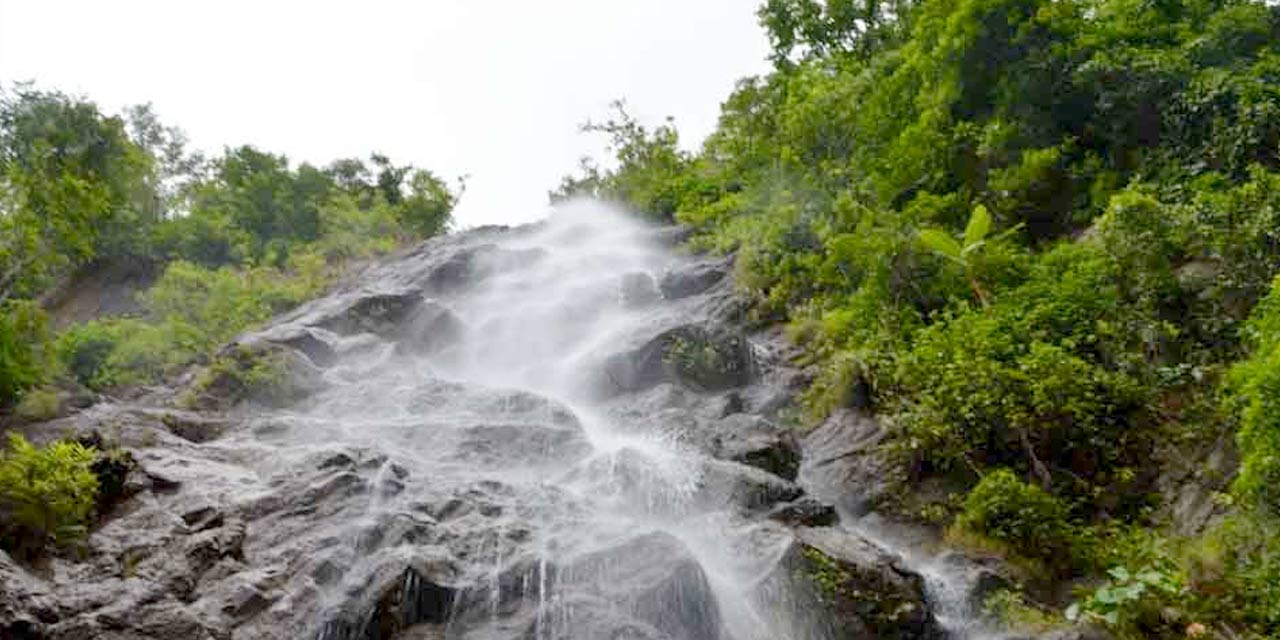 Be sure to treat your eyes with gorgeous waterfalls on your 3-days visit to Visakhapatnam. Located on the way to Borra Caves, Katiki Waterfalls is mostly visited by people interested in spending some quality time in the laps of nature.
The cool breeze lets you relax your mind and the lush green landscape with an uneven path adds excitement on your way to trek. Do listen to birds singing as you stroll around the place. Other than that, there are several eateries where you can stop to satisfy your appetite with mouthwatering food and beverages. Make sure to try the Bamboo Chicken and fresh Coconut water here; it tastes amazing!
Pro Tip: It is advisable to carry woollen clothes like a sweater or a stole with you. Sometimes, the weather gets chilly by the time you wish to return home.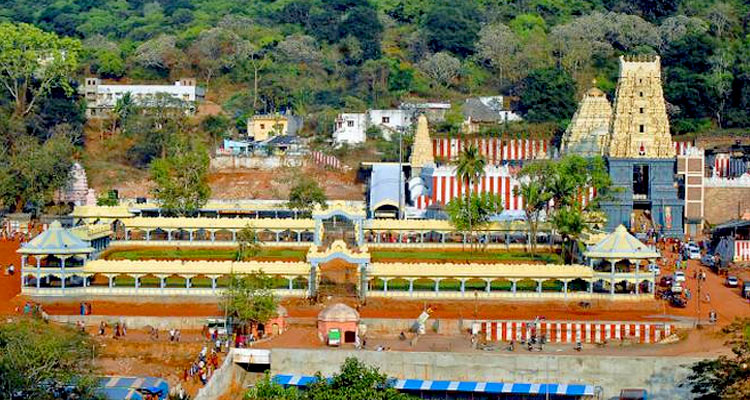 Perched at a height of 800 meters above the sea level, Simhachalam Temple is an embellished shrine that offers mystical vibes to the devotees of Lord Narsimha, who is believed to be another form of Vishnu himself. A must-visit place on your 3-days visit to Visakhapatnam, the iconic site is dedicated to the Hindu community and has been drawing tourists from all around the world.
Combining the strong traditional values with a rich history and cultural aspects, the temple follows a strict discipline throughout the year and has the same prayer routines for all days. It also celebrates the festival of Akshaya Tritiya in the month of May every year. During this occasion, the presiding deity appears in its true form for only 12 hours. In the evening, millions of people flock to this place to catch a glimpse of the Lord.
To seek divine blessings, you need to pay INR 100 per person for special darshan. The temple opens its door from 7:00 AM to 4:00 PM and from 6:00 PM to 9:00 PM on all days of the week.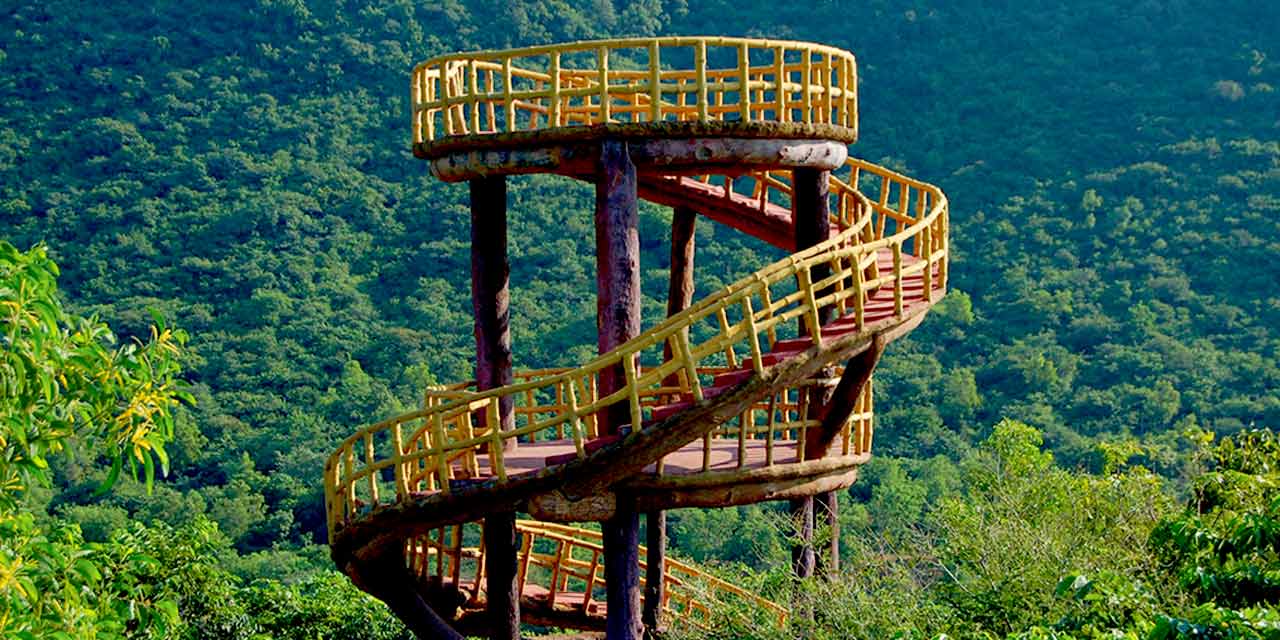 Widely known for featuring a rare species of wild animals, the Kambalakonda Wildlife Sanctuary offers a delightful experience to visitors seeking some high-voltage drama on their visit to Visakhapatnam for 3-days.
Sprawling over an area of 7146 hectares, the sanctuary is a great spot for bird watchers and houses barking deer, panthers, jackal, spotted deer, cobras, leopards, quails and Indian pangolin under one roof. Some of the flora such as Grewia Tiliaefolia, Tectona Grandis and Abrus Precatorius is also present in the sanctuary. You can take the assistance of local guides to know everything about the area.
Pro Tip: Be quick with capturing the picture of endangered species; they can be spotted roaming all around the forest here and there.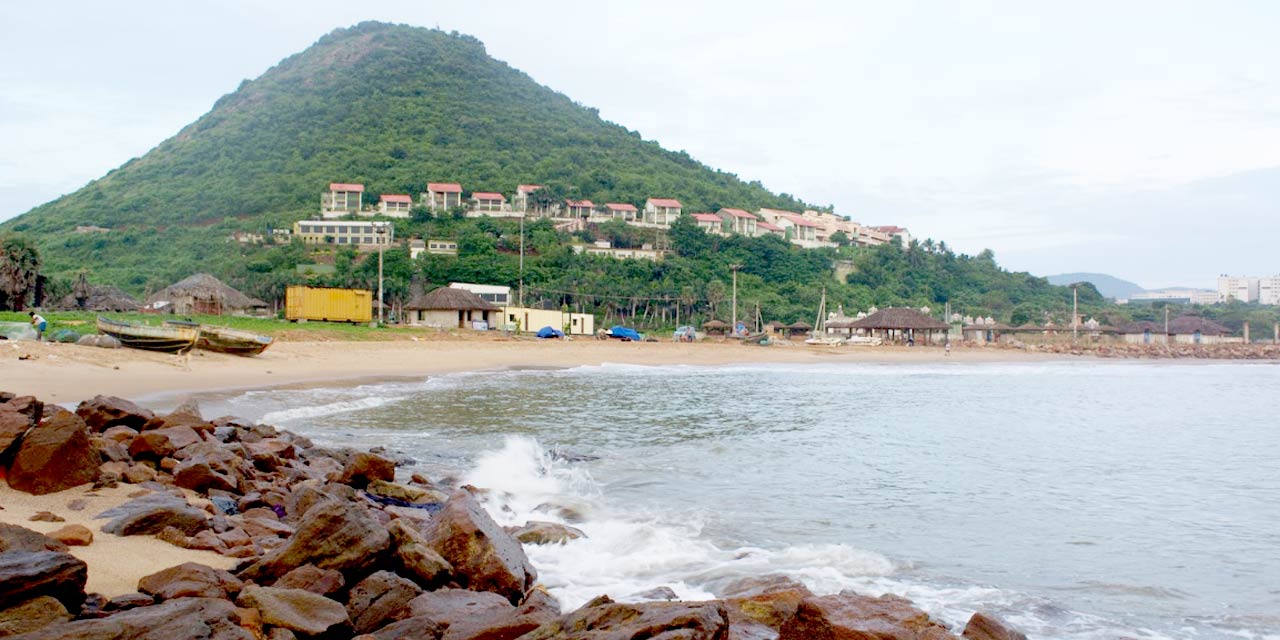 Enjoy a relaxing beach life with a mix of adventurous sports at Rishikonda Beach. The most famous beach amongst locals and tourists in Visakhapatnam, the beach offers plenty of water activities for adventure lovers. It is a great base to try your hand at water skiing, windsurfing, kayaking, snorkelling and parasailing.
The ultimate blend of beach's natural charm, emerald greenery, golden sand and tidy waves is something you cannot ignore. Relax in the shade of sun or unwind under the parasols. You can also take a plunge in the water under expert supervision. In addition, the beach also has various restaurants that serve your appetite with refreshing drinks alongside the coastline.
Unlike other beaches, Rishikonda Beach can be sometimes crowded especially during peak hours. So, if you are thinking about visiting it on your 3-days Vizag tour, you can plan your itinerary accordingly.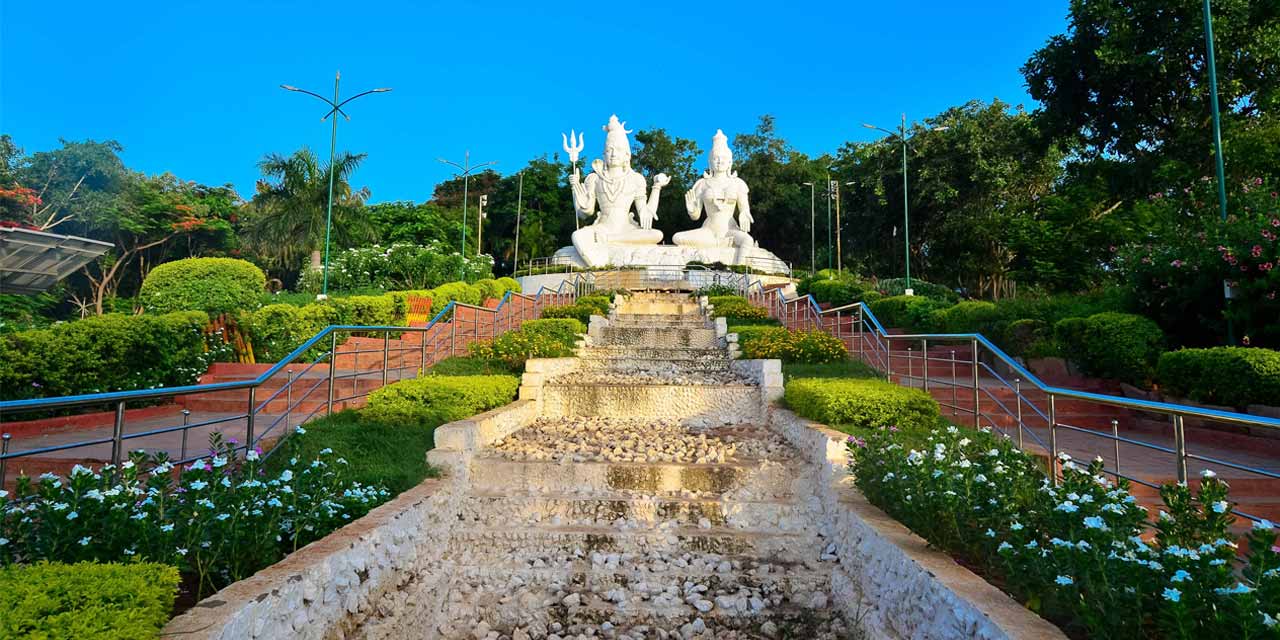 Reaching an altitude of 360 feet and located on a picturesque hill with a fantastic view of the sea, Kailasagiri Park offers a perfect treat to nature lovers and passionate photographers. It is a preferred picnic spot for families to have a great time and a favourite destination for filmmakers to shoot a movie scene or a new song.
The major highlight of Kailasagiri Park is the statue of Lord Shiva and his wife Parvathi. Other attractions such as Jungle Trails, Floral Clock, Shanku Chakra Nama and Shanti Ashram add overall value to its artistic look. For children, there is a toy train, a play area and horse rides and for adults, there are paragliding activities with various entertainment options.
Pro Tip: Take a ropeway to have a bird's eye view of the whole city. It is a kind of experience that everyone craves for.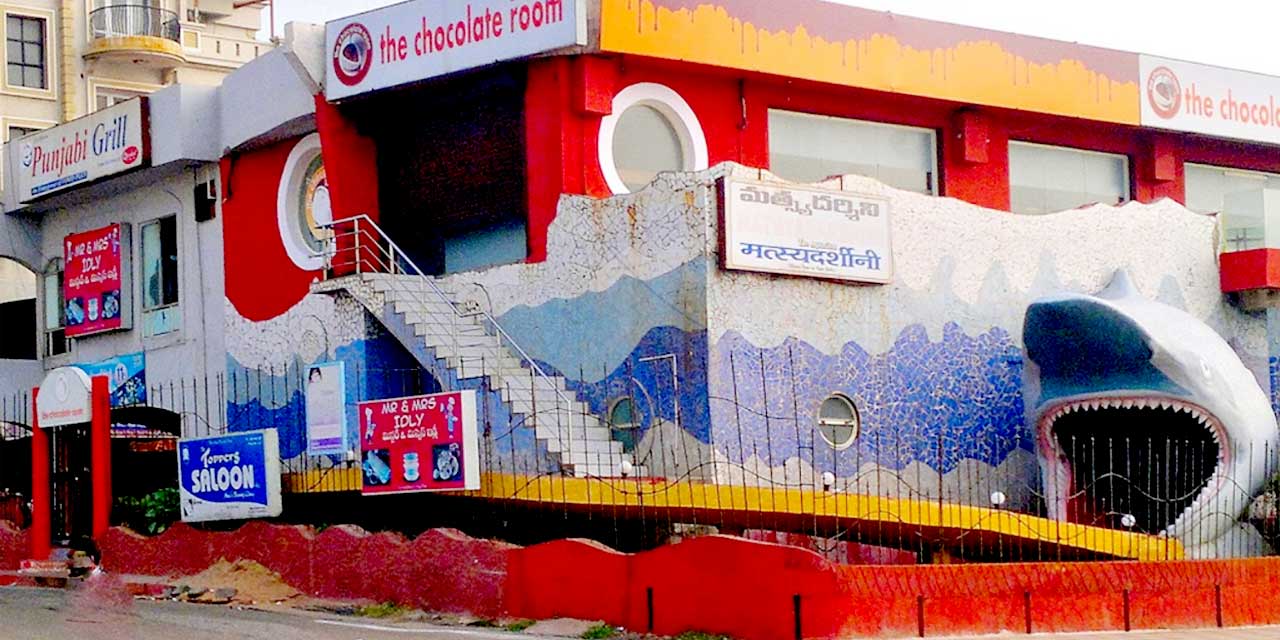 Set up by Municipal Corporation of Visakhapatnam in 1994, Matsyadarshini Aquarium is an air-conditioned aquarium that showcases a rare species of freshwater and marine fishes captured in 18 plus medium and large-sized glass tanks. It also features aquatic species that are bought from Malaysia and Singapore.
Tourists can spend enough time inside the aquarium and observe the movements of Butterfly Fish, Stone Fish, Lionfish, Surgeon Major, Red Squirrel Fish and LongHorn CowFish. Apart from that, there are several shops to bring some handicrafts and shell artefacts back home.
The entry fee to visit Matsyadarshini Aquarium is INR 30 per person for adults and INR 20 per person for children. It is open for its visitors from 9:00 AM to 9:00 PM on all days of the week. You can also take your camera inside at INR 20 per person.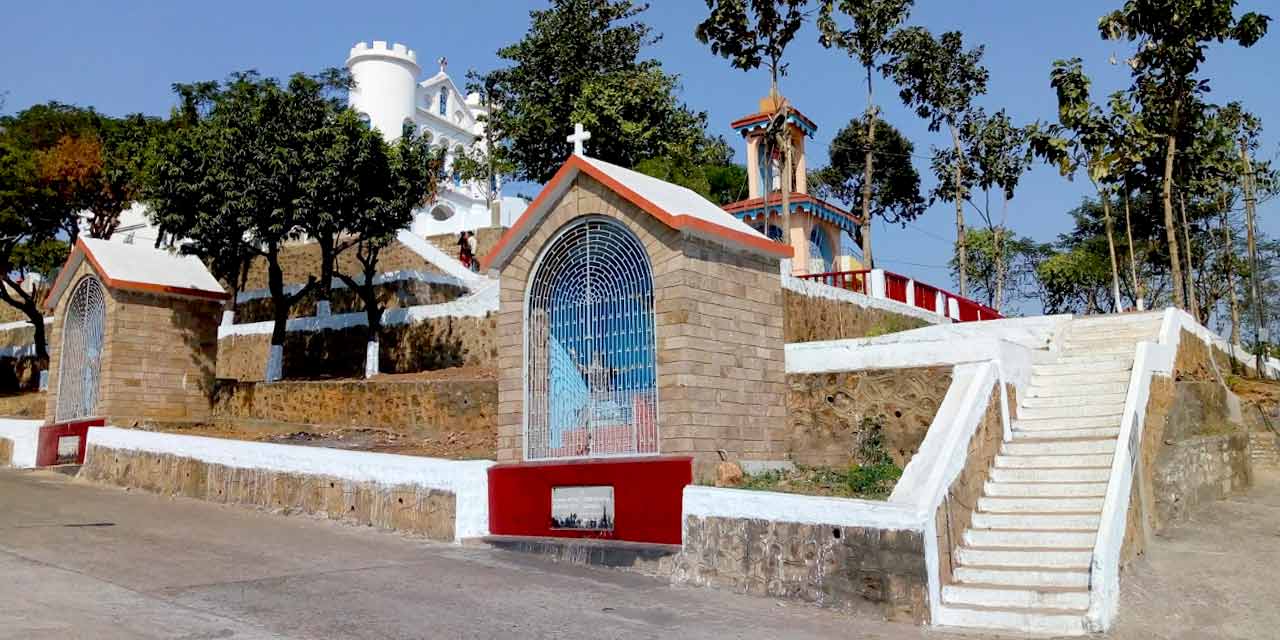 The next destination to explore when you are in Visakhapatnam for 3 days is Ross Hill Church. It is a popular religious landmark that adorns a beautiful architecture with a serene vibe to make you feel happy and positive from inside.
Constructed in the year 1867, the hilltop church was named after an Englishman Mr. Monsieur Ross. Later, it got destroyed by cyclones in 1870. After that, the church went through numerous renovations and in 1877, a new statue was installed. Since then, the shrine has been accommodating tourists of all ages and has become a preferred destination to witness the views of the quaint city.
There is no entry fee to visit Ross Hill Church in Visakhapatnam. It is open for its visitors from 9:00 AM to 6:00 PM on all days of the week.
---
With so much to see and do throughout the day, it won't be wrong to say that the "Gem of South India" never get you bored on your 3-days trip to Visakhapatnam. However, if you are here only for the weekend, you can choose our 2-days Vizag tour package to make your trip most rewarding.
Catering to everyone's holiday budget and duration in mind, our team of experts helps you cover the best sightseeing places of Vizag. We have also curated a list of top car rental companies in Visakhapatnam so that you can travel within the city at your convenience. What else do you need to make your stay a comfortable one? Just pack your bags and get ready to embark on a mesmerizing journey. Please fill out the Contact Us form to know more about our offering!