Located amidst the picturesque landscapes of Andhra Pradesh, Vizag is a hidden gem with mesmerizing beaches, ancient landmarks, and delightful cuisine. Known as Visakhapatnam, this captivating holiday destination beckons you with stunning landscapes and rich cultural heritage. Booking Vizag tour packages from Mumbai will help you get the most out of your vacation.
Vizag's pristine beaches, like Rishikonda and Yarada, are perfect for relaxation, while historical sites like the Submarine Museum and Simhachalam Temple showcase the city's rich heritage. Located on India's eastern coast, Vizag offers a refreshing escape from bustling city life, ideal for those seeking tranquility.
Why do people from Mumbai love Vizag for vacation?
People from Mumbai love Vizag for vacation because it offers a serene location for holidaying. Beaches, rich history, and pleasant climate enrich the holiday experience. In addition, the city offers a unique experience with attractions like Kailasagiri Hill Park, Submarine Museum, and Simhachalam Temple. Vizag's distinctive charm and natural beauty make it an ideal getaway for relaxation and exploration away from Mumbai.
Packages Overview
Vizag provides an exciting opportunity for travelers to explore the beauty of Eastern India. From lush green hills and picturesque beaches to bustling city life, Vizag has something to offer everyone.
Vizag tour packages from Mumbai include exciting sightseeing, adventure activities, shopping, and dining experiences. These packages can be customized to suit any budget and interest.
In addition, these packages allow you to explore stunning natural beauty while enjoying outdoor activities like camping and trekking. Other attractions include boat rides on Rushikonda Beach, visiting local markets, and experiencing traditional culture through folk dances and cultural programs.
Why Book with Us?
The port city of Vizag is a popular destination for beach getaways. With its warm weather, stunning beaches, fascinating history, and culture, Vizag is an ideal spot for travelers from Mumbai looking to escape the hustle and bustle of their daily lives.
Vizag tour packages from Mumbai by Holidays DNA include all the right attractions and activities that will guarantee you an amazing experience. From sightseeing tours to beach visits, Holidays DNA has carefully crafted tour packages that consider each traveler's needs.
Not only will you get to explore Vizag at your own pace and comfort, but you will also be able to enjoy activities like jungle safaris, boat rides, and trekking in Araku Valley.
We have a team of experienced professionals who are dedicated to ensuring that everything runs smoothly during your trip. Our friendly customer service staff will go out of their way to answer any questions you may have about your itinerary or destination.
Resort & Hotels options with our Vizag Tour Packages from Mumbai
When planning a trip to Vizag from Mumbai, you will find a range of resort and hotel options. Vizag offers luxurious resorts, comfortable hotels, and budget-friendly accommodations to suit every traveler's needs.
From beachfront resorts with stunning views to centrally located hotels and homestays in the city, there are plenty of options to explore.
These accommodations provide comfortable rooms, modern amenities like a spa, gym, and children's play area, and excellent hospitality to ensure a pleasant stay in Vizag.
Popular Sightseeing Places
The popular sightseeing places in Vizag are: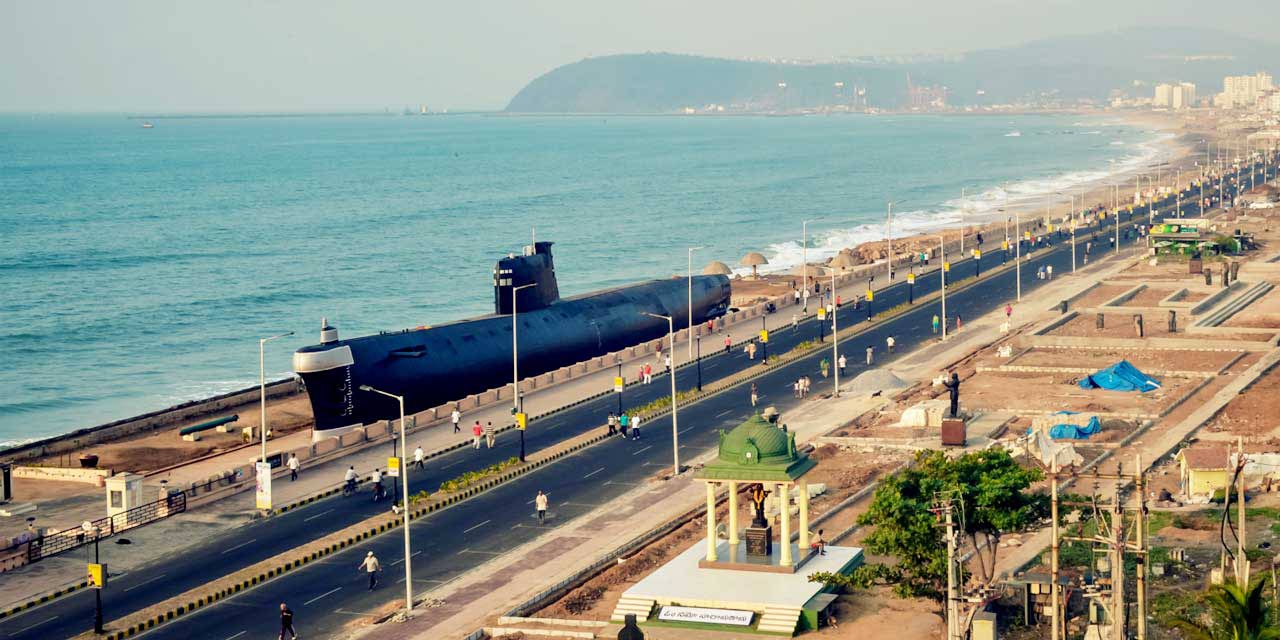 The Submarine Museum stands as an exemplary tribute to India's naval prowess. Its innovative use of a decommissioned submarine, INS Kurusura, showcases our nation's rich maritime heritage. A visit to this museum is a captivating journey that educates and inspires, leaving you in awe of our naval achievements.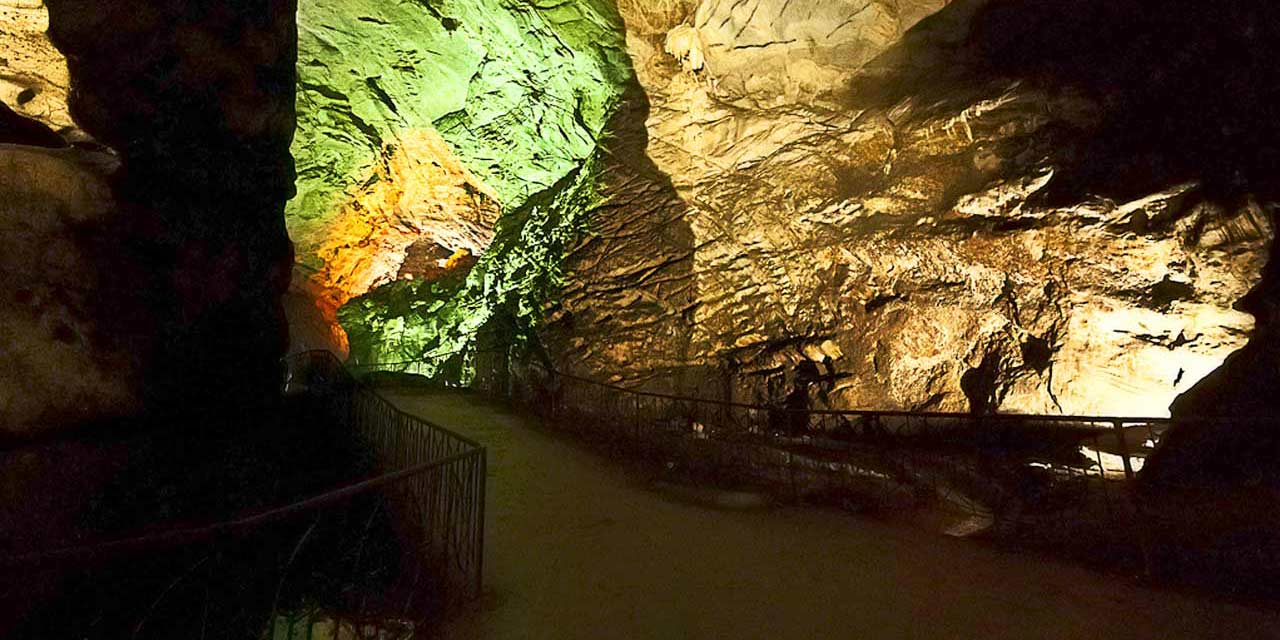 The Borra Caves, located in the picturesque Araku Valley, is a geological marvel that leaves you awe-struck. These ancient limestone caves, with stalactites and stalagmites, offer a unique glimpse into Earth's history. It is a must-visit destination for nature enthusiasts and adventurers seeking to explore the wonders of Andhra Pradesh.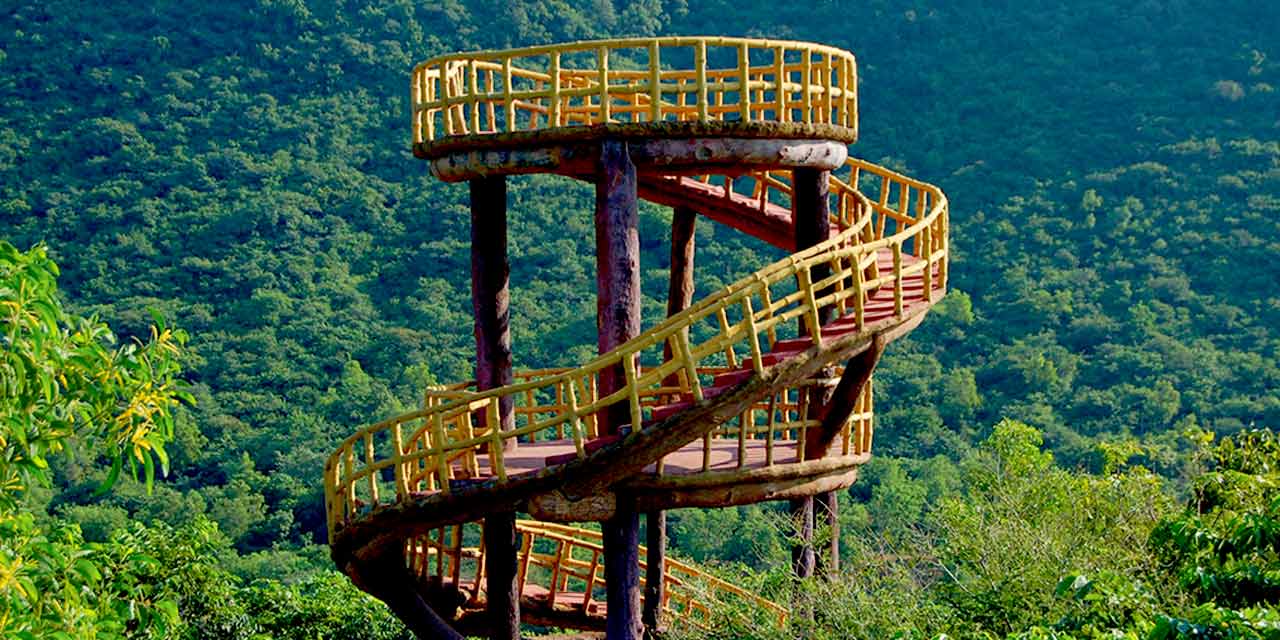 Kambalakonda Wildlife Sanctuary is a natural haven for biodiversity. Its lush forests, diverse flora, and fauna create a paradise for wildlife enthusiasts. The Indian Leopard is a popular attraction in the sanctuary.
Adventure seekers can explore the numerous trekking and hiking trails. The sanctuary's commitment to conservation and eco-tourism provides a unique experience of the wonders of nature.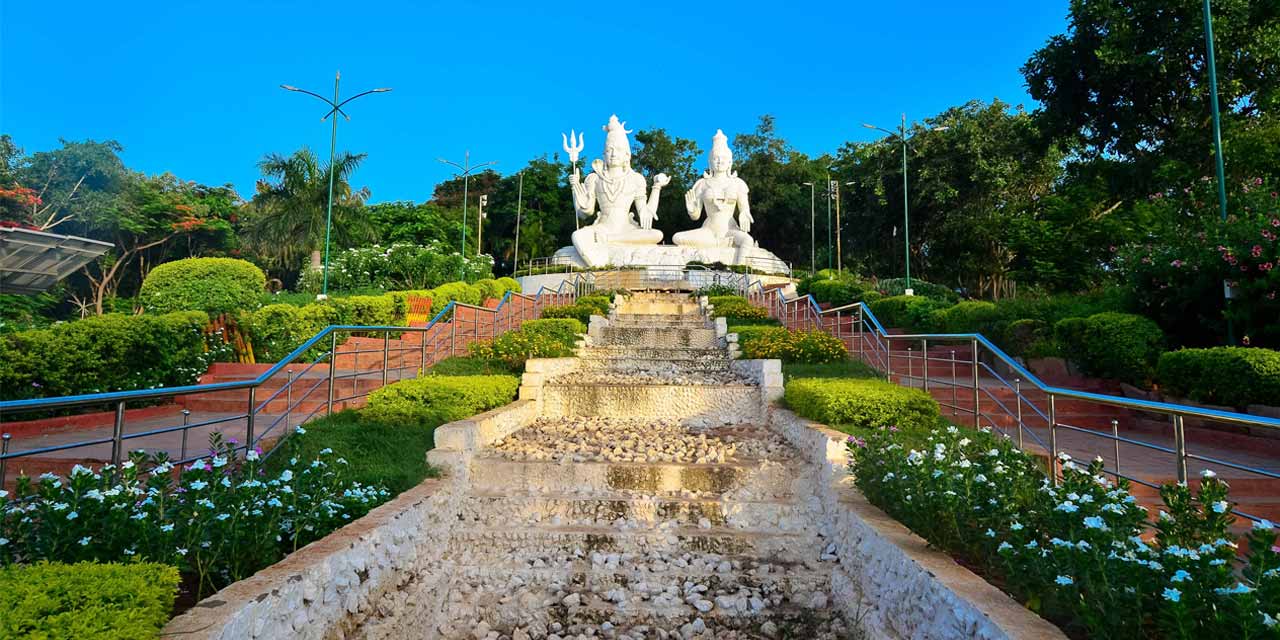 Kailasagiri, a stunning hilltop park, offers breathtaking panoramic views of the city and the Bay of Bengal. Its meticulously manicured gardens, scenic viewpoints, and captivating statues make it a must-visit destination. The serene ambiance and well-maintained facilities make Kailasagiri a cherished retreat for tourists of all age groups.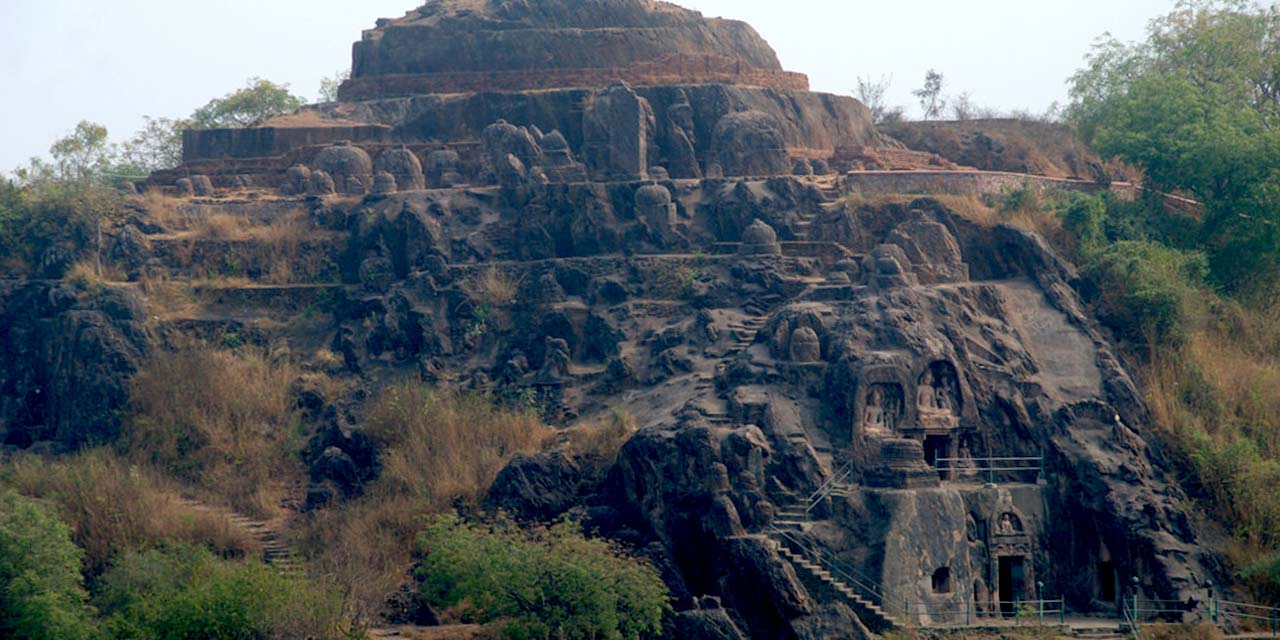 Bojjannakonda is a site of immense historical and cultural significance. The ancient Buddhist rock-cut caves and stupas found here offer a fascinating glimpse into the rich Buddhist heritage of Andhra Pradesh. Exploring Bojjannakonda is a captivating experience that takes you on a journey through time, unraveling the mysteries of our past.
Activities & Things to do
Vizag offers an array of exciting activities for visitors. Adventure enthusiasts can enjoy thrilling water sports like jet skiing and parasailing at Rushikonda Beach. Those seeking cultural experiences can explore the ancient Simhachalam Temple or enjoy enchanting views at Dolphin's Nose.
Shopaholics can find their haven at popular shopping destinations like CMR Shopping Mall, Lepakshi Handicrafts Museum, and Daba Gardens. You can buy traditional handicrafts, clothing, spices, and jewelry.
One popular souvenir choice is the exquisite Kalamkari textiles, known for their intricate hand-painted designs depicting mythological tales and nature motifs. Pochampally sarees, Araku coffee, and Etikoppaka wooden toys are must-buy souvenirs.
How to reach Vizag from Mumbai
You can opt for multiple transportation options when planning a journey to Vizag from Mumbai. Flights are available for those seeking a faster mode of travel, ensuring a swift and hassle-free journey to this vibrant coastal city. Visakhapatnam Airport has daily flights between Vizag and Mumbai.
Alternatively, trains are available between Vizag and Mumbai but the journey takes around 25 hrs. Traveling to Vizag by road also takes about 27 hrs.
---
The pristine beaches, historic landmarks, and captivating museums of Vizag offer a perfect blend of relaxation and exploration. Booking Vizag tour packages from Mumbai by Holidays DNA promises a delightful vacation experience. The city's warm hospitality and diverse culinary scene further enhance overall enjoyment, making it an ideal destination for an unforgettable holiday.