The cities of Vizag and Araku are two of the most popular destinations in India. You can explore the white sandy beaches, lush green hill stations, to serene temples and churches. Vizag Araku Tour Packages offer a wide range of attractions and experiences for those looking for an unforgettable holiday.
We at "Holidays DNA" at www.vizagtourism.org.in provide Vizag Araku Tour Packages to meet the needs of all types of travelers. Our packages offer you the opportunity to relax and experience the most picturesque parts of Andhra Pradesh at an affordable price.
Our "Vizag Araku tour packages" include a stay at stunning coastal resorts, sightseeing tours of the beaches and hills, and shopping in local markets. You can also enjoy cultural activities like folk music and dance performances or indulge in delicious regional cuisine.
We offer tailor-made packages for those looking for a customized experience. Our experienced tour guides will ensure that your holiday is an unforgettable one. In addition, we offer Vizag Araku tour packages from several locations across the country. These include all the prominent cities such as Bangalore, Hyderabad, Mumbai, Delhi, Chennai, etc.
Popular Sightseeing Places in Araku that can be visited with this package
1. Galikonda Viewpoint
Perched at 4320 ft, Galikonda Viewpoint is a popular viewing point offering incredible vistas from Ananthagiri Hills. It is the second-highest peak in the Eastern Ghats and also the highest point in the district of Visakhapatnam.
You can enjoy the views of the lush valleys, railway tracks, streams, rivers, hillocks, and even buildings from this viewpoint. Photography enthusiasts and nature lovers will be spellbound upon visiting this scenic place.
2. Tadimada Waterfalls
Also known as Ananthagiri Waterfalls, Tadimada Waterfalls is one of the most picturesque waterfalls in Vizag. Falling from a height of 100 ft, it offers charming views to soothe and refresh your soul. You can enjoy the 20 min trek from Ananthagiri to the falls.
A pool is formed at the base of the waterfalls, where you can enjoy a refreshing dip. You must visit the falls to enjoy a fun picnic with your friends and family.
3. Matsyagundam
Located on the Machkund River, Matsyagundam is also called the 'fish pool.' You can see a stream plunging into a great hole and a pool formed by a barrier of rocks running right across the river.
The natives revere the huge variety of fishes that thrive in this pool. You can also visit a century-old Shiva Temple, called Sri Matsyalingeshwara Swami Temple, on the banks of the Machkund River. Maha Shivaratri festival is celebrated with great fervor by the locals.
4. Araku Tribal Museum
You can visit the Araku Tribal Museum to enhance your knowledge about the 19 different native tribes of Araku. In this wonderful place, you can explore the tribal culture and lifestyle. The most impressive section in the museum is the one where you can see the exhibits of local Dhamsha and Mayur dance.
You can admire the kitchen section with mud and iron utensils used by the tribals. You can also view the clay monuments, hunting tools, photographs, and handicrafts used by tribals.
5. Padmapuram Gardens
Padmapuram Gardens is a popular botanical garden that is a must-visit for families. You can take a fun toy train ride to tour the entire area within a short time. Inside the horticultural nursery, you can admire the exotic and rare species of trees and flowers.
You can experience a stay in the tree-top huts and hanging cottages. An exclusive rose garden with a wide variety of roses will steal your heart.
Popular Sightseeing Places in Vizag that can be visited with this package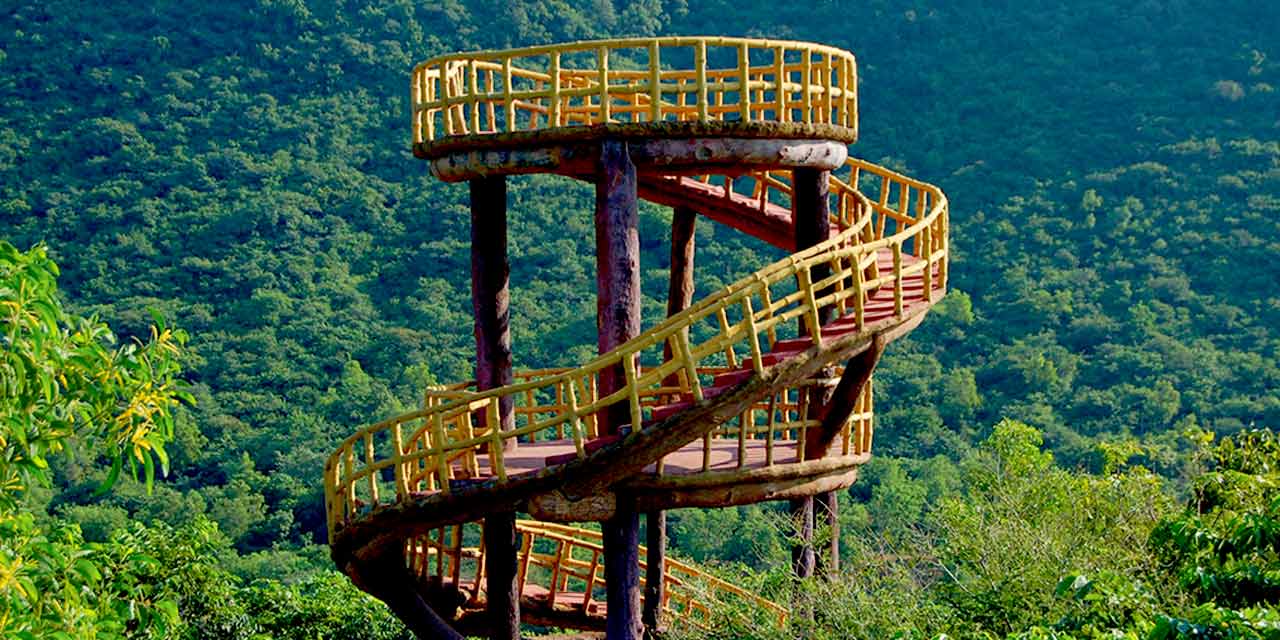 Kambalakonda Wildlife Sanctuary is a popular forest reserve spread over an area of 17,000 acres. The forest cover is a mix of evergreen meadows and dry seasonal forests.
Amidst the natural charm, you can encounter rare species of wild animals like Sambar Deer, Panther, Spotted Deer, Jackal, Wild Boar, Barking Deer, and Wild Dog. The Indian Leopard is a star attraction in this sanctuary. You can also check out the trekking trails within the sanctuary.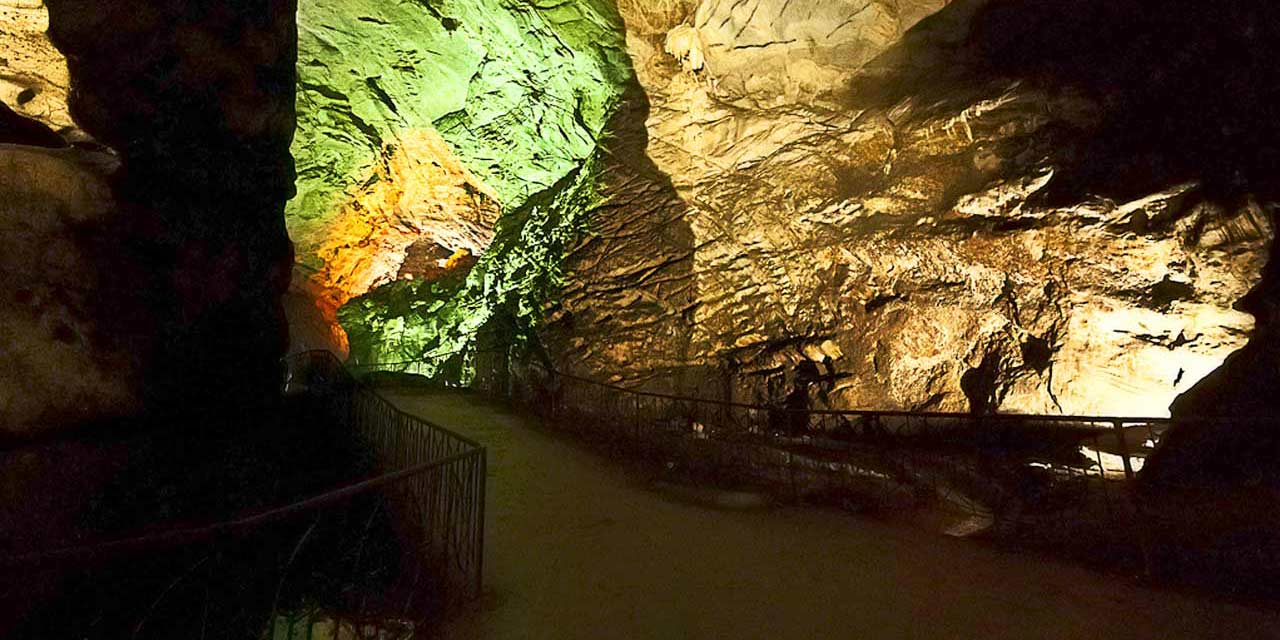 A group of caves located at an elevation of 1400 m, the Borra Caves are a spectacular visual treat. Located in the Ananthagiri Hills, these 150-million-year-old limestone formations attract tourists of all age groups.
The stalactite and stalagmite formations reflect the bright colors of the sun's rays in the evenings. You can admire the unique formations with different shapes like Shiva-Parvati, Rishi's beard, cow's udder, crocodile, tiger, and the human brain.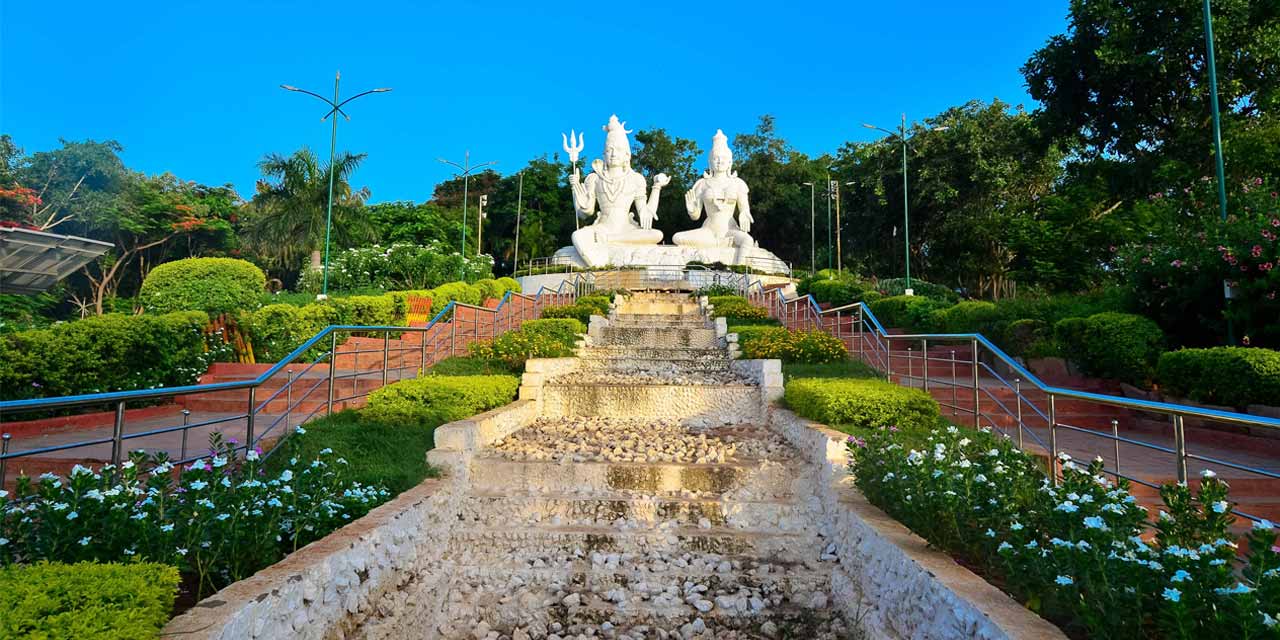 Named after the giant statue of Shiva-Parvati, Kailasagiri is a hilltop park and top tourist attraction in Vizag. From an altitude of 360 ft, it provides excellent vistas of the sea and the dense forests. You can refresh your exhausted soul in its soothing ambiance.
Popular attractions of this place include Shanku Chakra, Namalu of Lord Venkateshwara, Shanti Ashram, Titanic Viewpoint, and Floral Clock. You can even experience a thrilling ropeway ride. You can enjoy a fun picnic with your family or friends at this park.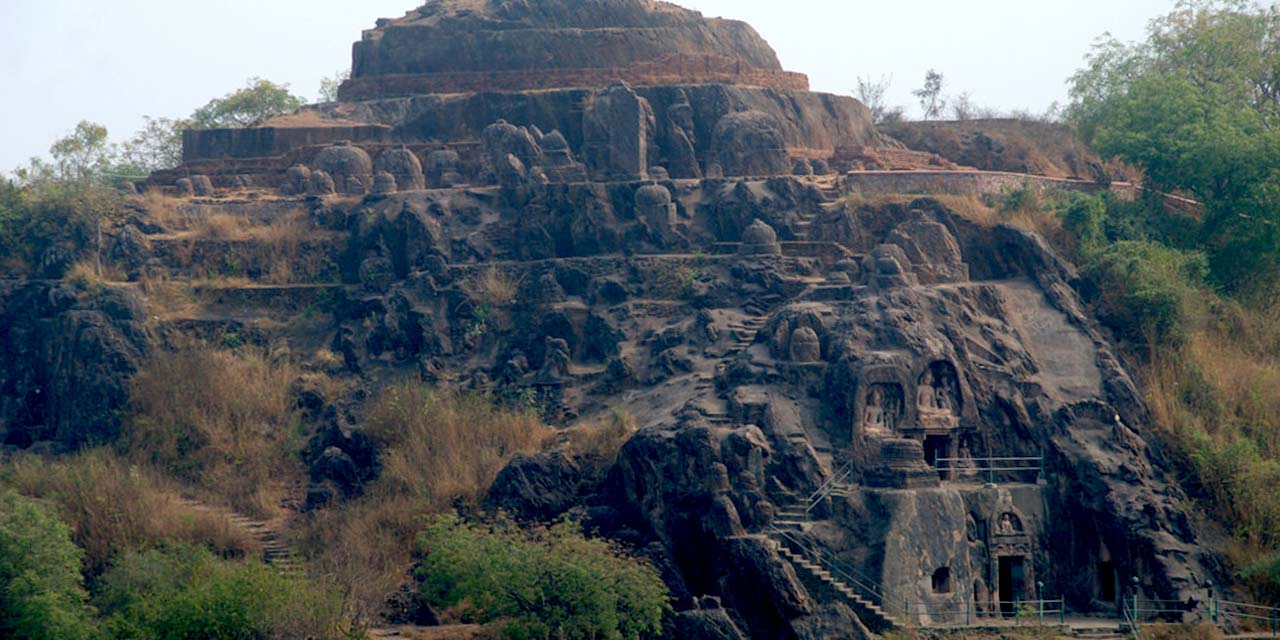 Bojjannakonda is a group of 6 Buddhist rock-cut caves that attract with their sheer brilliance. The 4th-century caves are located in Sankaram village. Flanked by long stretches of verdant paddy fields, they offer spectacular views of the surrounding landscape.
You can reach the caves by climbing the well-maintained stone stairway. In addition to several monolith stupas, there is a brick-domed Maha stupa. There are also chaityas and monasteries with intrinsic engravings. You can also admire the beautifully carved Buddha statues.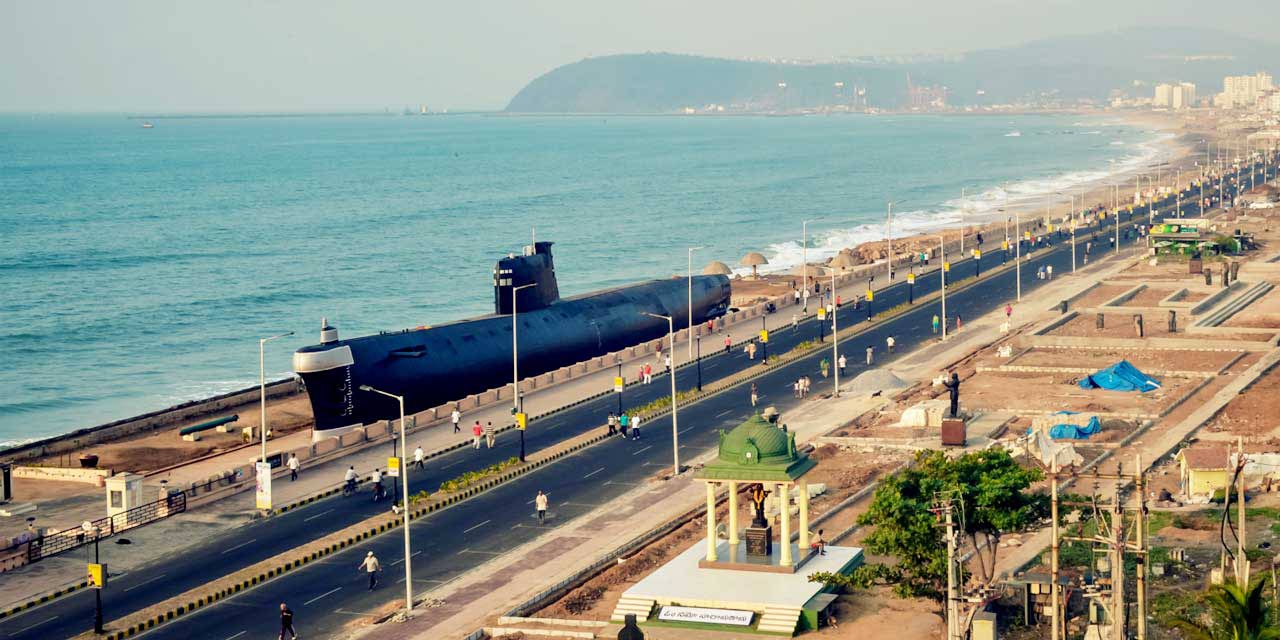 The Submarine Museum, situated on Ramakrishna Beach, is Asia's 1st museum within a real submarine. Inside the INS Kurusura submarine, you can view the various parts like the radar room, control room, sonar room, and the weapons used during the war.
You can even comprehend the evolution of the submarine and the tough life of submariners through artifacts, pictures, and articles. By visiting this place, you can revive the spirit of patriotism.