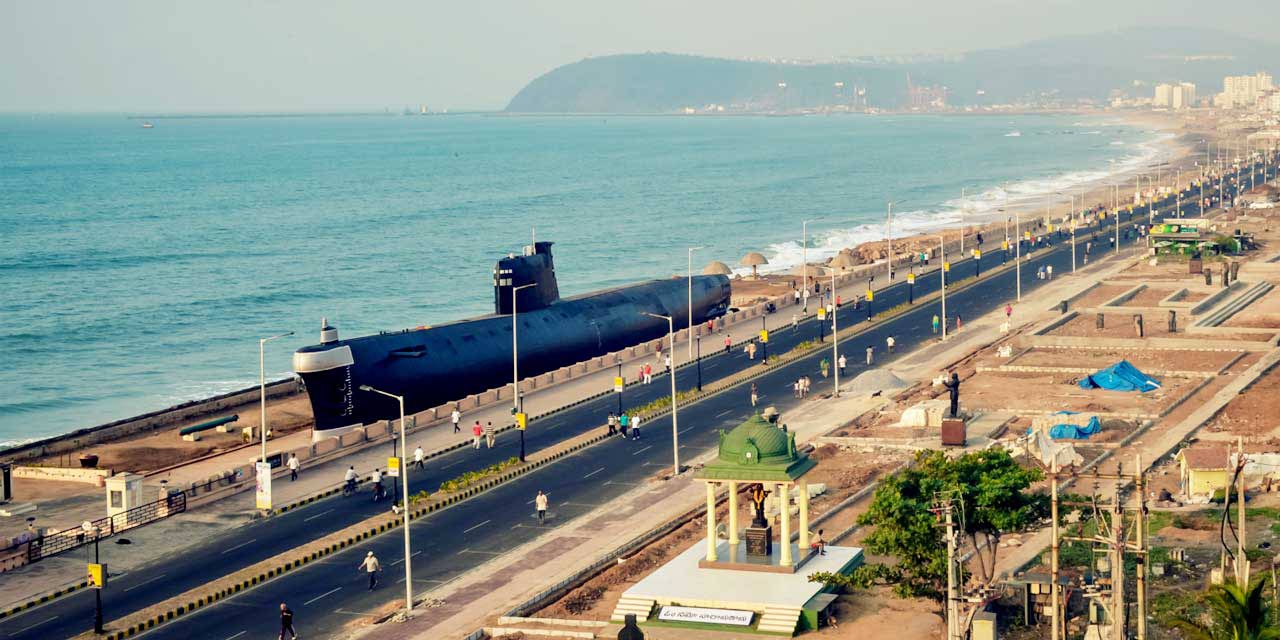 INS Kurusura Submarine Museum Vizag Entry Fee
40 per person for Adults
20 per person for Children (Below 12 years)
50 for Still Camera
200 for Video Camera
10 per person for Children in Group (Group above 20 nos.)
INS Kurusura Submarine Museum Vizag Phone
---
Rating:
| 4/5 stars
Based on total 65 reviews
INS Kurusura Submarine Museum Vizag Address: R. K. Beach Road, Kirlampudi Layout, Chinna Waltair, Paanduranga Puram, Visakhapatnam, Andhra Pradesh, 530017, India
---
Vizag is known not just for the amazing beaches, but many other places that attract visitors from all over the country. One such place is INS Kurusura submarine museum, a museum established at the beach of Rama Krishna. INS Kurusura is a submarine constructed by Russians in the year 1969. It reached Visakhapatnam in 1970 via the Baltic Sea and since then served the Indian Navy.
INS Kurusura served the Indian Navy for 31 years and then it was decommissioned and turned into a museum in 2001. With a length of 91.3 meters and breadth of 8 meters, the INS Kurusura submarine played a vital role in a number of wars including the 1971 Indo-Pak war.
The INS Kurusura submarine museum at RK beach is the first submarine turned into a museum in the whole of Asia and second in the world. Various parts of the submarine like the radar room, sonar room, control room, and the weapons used during war are in display in this museum.
The museum depicts the milestones of the evolution of submarine through artifacts, photographs and written scripts. The museum showcases the life inside a submarine and hardships faced by the submariners in the sea. There are around 6 guides in the museum who explain the history and activities of the submarine in great detail to the visitors.
Image Gallery of INS Kurusura Submarine Museum Vizag
With its great history and uniqueness, the INS Kurusura submarine museum attracts a number of tourists and plays a significant role in imparting knowledge about submarines to the visitors. This well-maintained museum is a great mode of entertainment as well as knowledge and motivates youth to be a part of the elite group of Indian Navy. A must visit tourist spot in Vizag, INS Kurusura submarine museum is a matter of pride for the Indians.
Location Map for INS Kurusura Submarine Museum Vizag