The tourist cities of Vizag and Annavaram make great vacation destinations, with plenty of attractions and activities to keep visitors entertained. From the picturesque beaches of Vizag to the ancient temple complexes of Annavaram, there are plenty of sights to see and things to do. Vizag Annavaram Tour Packages ensure you get the most out of your trip with an array of exciting itineraries and friendly services.
We at "Holidays DNA" at www.vizagtourism.org.in have prepared Vizag Annavaram tour packages bringing together the best of both these places. Our Vizag Annavaram tour packages offer convenient and affordable sightseeing options for visitors to explore numerous attractions, such as pristine beaches, ancient temples, and historical monuments.
Our Vizag Annavaram Tour Packages offer a range of affordable and customizable packages to suit the needs and budgets of our customers. These include everything from guided sightseeing tours in both cities to luxurious stays at some of the finest hotels in the region.
Our experienced travel professionals are available 24/7 to help you plan and book your perfect vacation. In addition, we offer Vizag Annavaram Tour Packages from several cities across the country. These include all the major cities such as Delhi, Mumbai, Bangalore, Chennai, Hyderabad, etc.
Popular Sightseeing Places in Annavaram that can be visited with this package
1. Sri Satyanarayana Swamy Temple
Dedicated to Lord Veera Venkata Satyanarayana Swamy, a form of Lord Vishnu, the revered Sri Satyanarayana Swamy Temple in Annavaram is nestled in the scenic Ratnagiri Hills. You have to climb a flight of 460 steps to reach the temple located at a height of 300 ft.
The lush green fields and River Pampa flowing around the hills will mesmerize you. Moreover, it will be a great experience to admire the temple's exquisite Dravidian architecture with intricate carvings.
2. Pampa River
Pampa River is a scenic river encircling the Ratnagiri Hills. It meanders gracefully through the lush greenery, enchanting with its tranquil beauty. With its pristine waters and gentle currents, the Pampa River offers a serene retreat for nature lovers.
Its banks provide a perfect setting for picnics, leisurely walks, and capturing breathtaking views. You can enjoy boat rides at the barrage built across the river. You can immerse in the river's serene ambiance and experience the soothing embrace of nature.
3. Thalupulamma Talli Temple
Thalupulamma Talli Temple is a revered shrine dedicated to Goddess Thalupulamma Talli. Vehicle owners seek the blessings of this goddess for their new vehicles and for the safety of the journeys they undertake.
The temple stands majestically between two hillocks, from where you can admire the beautiful views of the lush green valley. On your way up a steep flight of steps to reach the temple, you can also view shrines of other Gods, including Lord Ganapathi.
4. Sri Kukkuteswara Swamy Temple
The Sri Kukkuteswara Swamy Temple is a venerated Hindu shrine in Pithapuram and one of the 18 Shakthi Peethas in the country. It is dedicated to Lord Shiva, who is worshipped in the form of a marble Shiva Linga.
You can view a large idol of Lord Nandi at the entrance of the temple, carved out of a single stone. You can also visit a shrine dedicated to Sri Rajarajeshwari and a temple for Goddess Puruhutika Devi.
5. Uppada Beach
Uppada Beach offers a tranquil coastal retreat. It is a picturesque destination where you can indulge in sunbathing and take refreshing dips in the azure waters. You can safely enjoy activities like jogging, football, and cricket on this beach, as it has a wide shoreline.
Photography enthusiasts will love to capture the mesmerizing sunrise and sunset views along the beach. You can also interact with the local fishermen and explore activities like deep-water fishing.
Popular Sightseeing Places in Vizag that can be visited with this package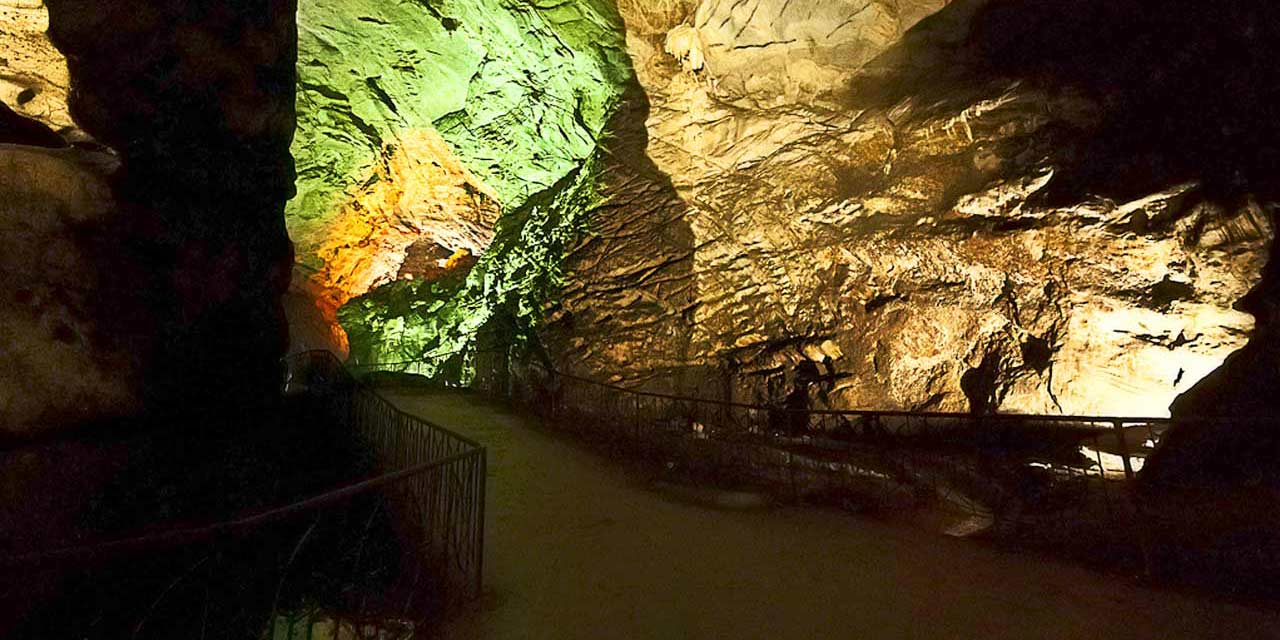 Borra Caves is a mesmerizing natural wonder in Vizag. Nestled amidst the Eastern Ghats, it boasts stunning stalactite and stalagmite formations. With their intricate shapes and sizes, the formations create a captivating spectacle, especially when they reflect the sun's rays in the evening.
The caves are said to be millions of years old and showcase nature's artistic prowess. Exploring them is an unforgettable experience that leaves you in awe of their grandeur.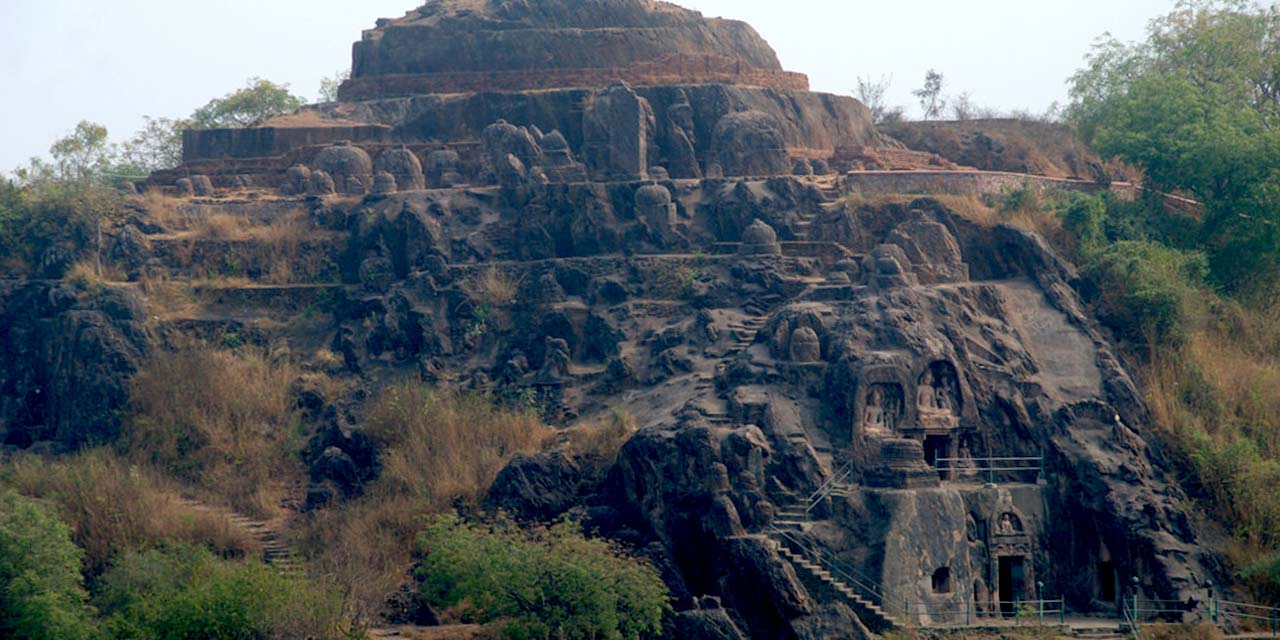 Bojjannakonda, located in Vizag, is a mesmerizing Buddhist site. It holds historical significance as it houses numerous rock-cut caves and stupas. The site offers a glimpse into the ancient Buddhist civilization with its intricate carvings and sculptures.
These magnificent structures are adorned with delicate detailing, showcasing the artistic brilliance of the bygone era. Bojjannakonda is a must-visit for history enthusiasts and those seeking tranquility in the serene surroundings it provides.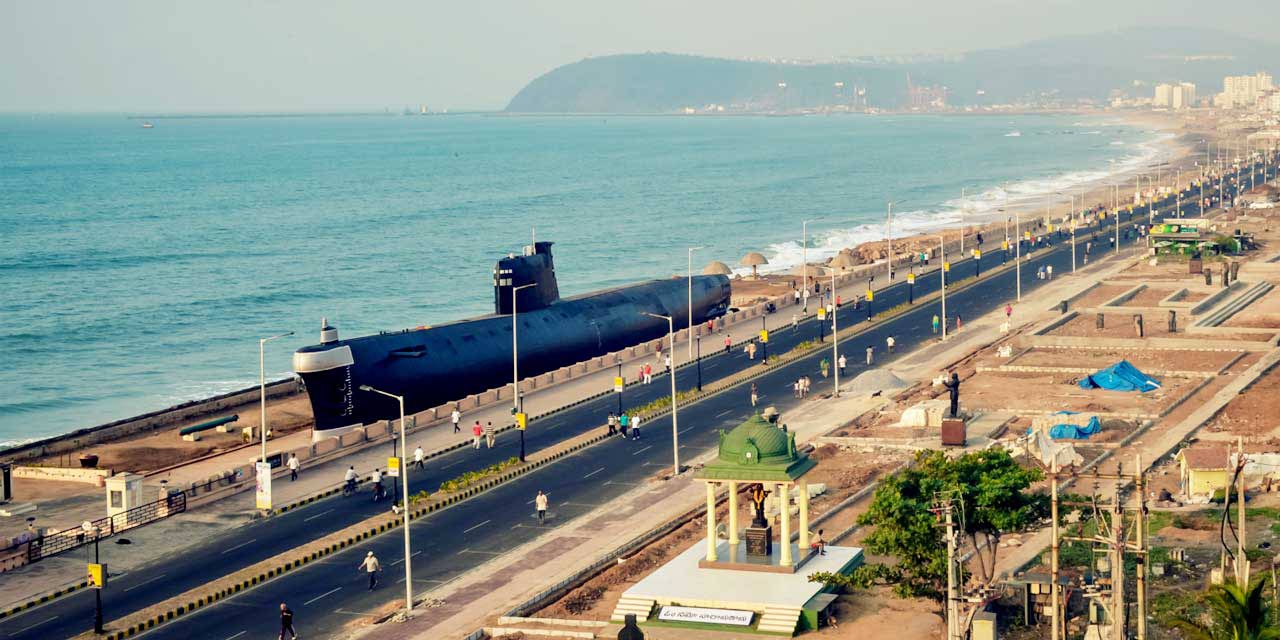 The Submarine Museum offers you a unique opportunity to explore a decommissioned submarine and learn about its history. Inside the INS Kurusura, you can witness the submarine's living quarters, control room, and various exhibits depicting life underwater.
It provides an immersive experience to understand the challenges faced by submariners. The museum is a must-visit place in Vizag for those seeking a fascinating glimpse into naval warfare and the maritime heritage of India.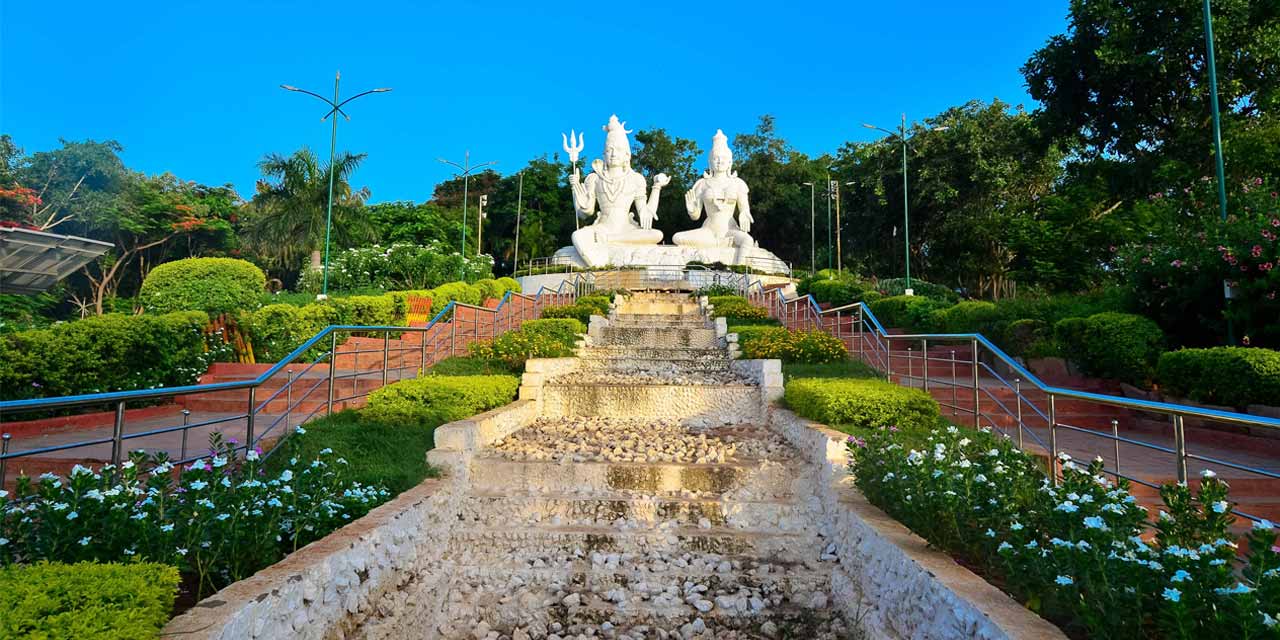 Kailasagiri is a popular tourist spot that offers breathtaking panoramic views of the city and the Bay of Bengal. With its lush greenery and well-maintained gardens, the hilltop park provides a perfect spot for picnics.
The park features several attractions, including a gigantic Shiva-Parvati statue, ropeway rides, and children's play areas. You can enjoy leisurely walks in the garden and also capture stunning sunsets. Kailasagiri is an ideal place to immerse yourself in nature's beauty and unwind.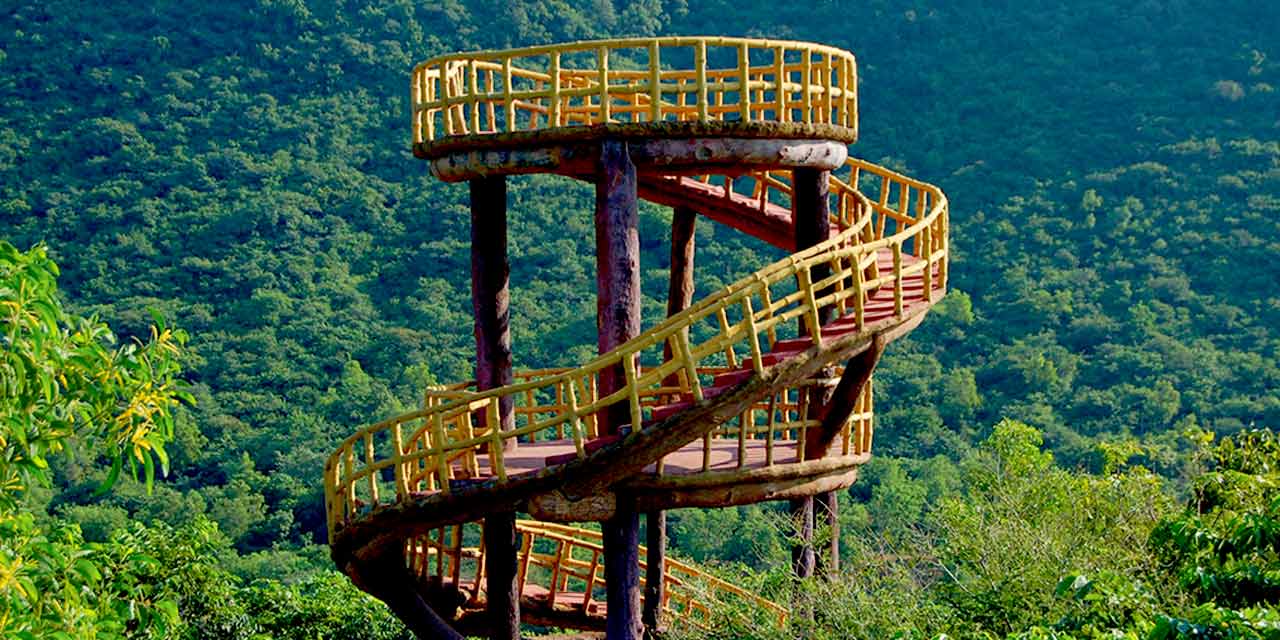 Kambalakonda Wildlife Sanctuary is a haven for nature enthusiasts. Spread over a sprawling expanse of 17,000 acres, it offers a diverse range of flora and fauna. You can witness various wildlife species in their natural habitat, including the Madras Treeshrew, Indian Pangolin, and Indian Leopard.
Bird lovers can see rare species of birds like the Banded Bay Cuckoo and Indian Golden Oriole. You must check out thrilling activities like trekking, camping, and boating in the sanctuary.