Vizag and Bhadrachalam are two of the most beautiful cities in India, located on the east coast of Andhra Pradesh. With Vizag Bhadrachalam Tour Packages, you can explore both destinations and enjoy a memorable experience. Both cities have plenty of activities to offer visitors, from sightseeing tours to religious pilgrimages.
We at "Holidays DNA" at www.vizagtourism.org.in help you explore the beauty and culture of both the cities with our Vizag Bhadrachalam Tour Packages. You can visit the stunning beaches and lush greenery of Vizag and also explore Bhadrachalam's rich culture and history for an enriching experience.
Our "Vizag Bhadrachalam Tour Packages" include a range of activities, such as visiting the beautiful beaches along Vizag's coast, exploring its vibrant cultural sites like Kailasagiri Hill, Visakha Museum and Naval museum, indulging in exciting water sports at Rishikonda beach and enjoying the spiritual serenity of temples around Bhadrachalam.
Our travel team helps you customize your tour package according to your needs and preferences. You can choose from our multiple packages, designed for different budgets and durations, or we can also craft a unique experience tailored to your requirements. In addition, we offer Vizag Bhadrachalam Tour Packages from several key locations such as Bangalore, Hyderabad, Mumbai, Chennai, etc.
Popular Sightseeing Places in Bhadrachalam that can be visited with this package
1. Sri Sita Ramachandra Swamy Temple
Situated on the banks of the Godavari River, the Sri Sita Ramachandra Swamy Temple is a revered pilgrimage site. You can admire the temple's stunning architectural features and peaceful spiritual environment. Devotees flock to the temple to seek blessings and offer prayers to the main deity, Lord Rama. The annual festival of Sita Rama Kalyanam is a major attraction, celebrating the divine wedding of Lord Rama and Goddess Sita.
2. Parnasala
Parnasala is a popular pilgrimage site connected with the epic, Ramayana. It is believed to be the place where Lord Rama, along with his wife Sita and brother Lakshmana, lived for a significant period during their 14-year exile in the forests. You can admire the beautifully painted sculptures of Rama, Lakshmana, and Sita in a hut. You can also view the wheels of Ravana's chariot and the footprints of Lord Rama.
3. Abhaya Anjaneya Temple
Abhaya Anjaneya Temple is dedicated to Lord Hanuman, also known as Anjaneya. It is known for its unique feature of Lord Hanuman's hand in the "Abhaya Mudra" or blessing posture. You can visit the temple to seek the blessings of Lord Hanuman, who is revered for his strength, devotion, and protection. The temple holds religious and cultural significance and is a popular destination for Hanuman devotees.
4. Sabari
Sabari is the place where River Sabari meets River Godavari. It is renowned for its association with the Hindu epic Ramayana. According to the legend, Sabari was the place where Sabari, known for her unwavering devotion, offered fruits to Lord Rama during his search for Sita. Sabari Smruti Yatra is a grand gathering conducted every year by the Adivasi community to celebrate the devotion of Sabari.
5. Godavari Ghat
Godavari Ghat is a significant bathing ghat along the sacred Godavari River. It serves as a popular destination for pilgrims and tourists. The ghat provides a picturesque setting for rituals, ceremonies, and holy dips. Devotees believe that taking a dip in the holy river at Godavari Ghat cleanses sins and bestows blessings. You can also enjoy boating and other water activities in the ghat.
Popular Sightseeing Places in Vizag that can be visited with this package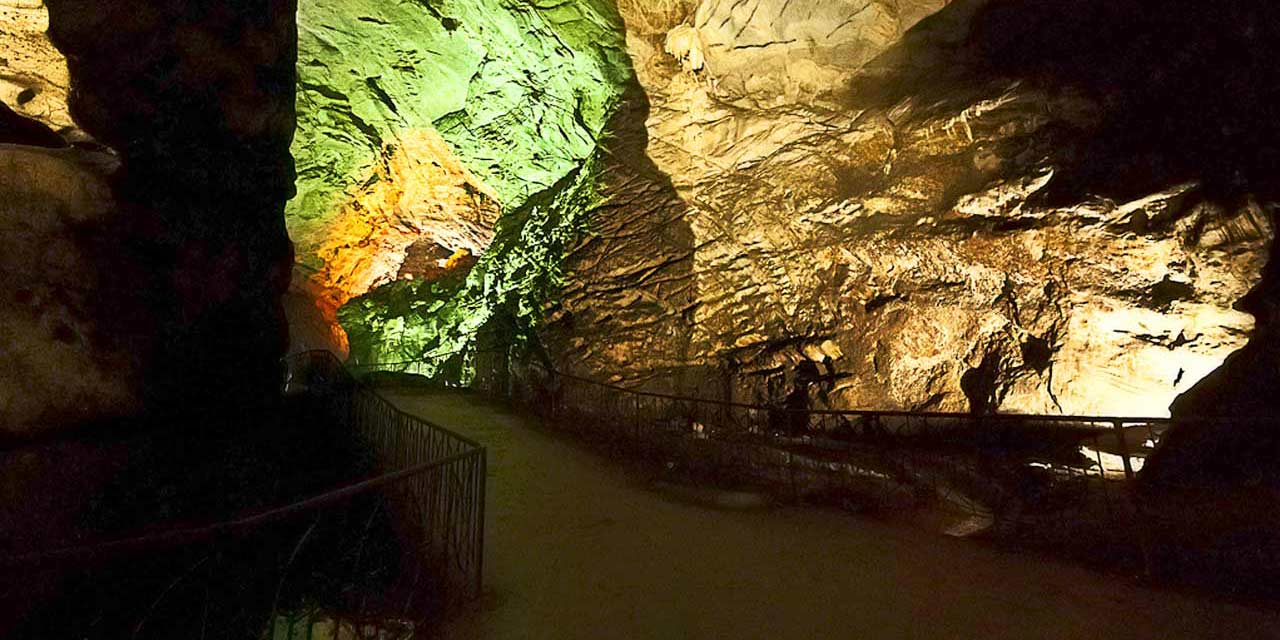 Borra Caves are natural limestone formations with stalactites and stalagmites. Over a million years old, these caves offer a unique experience. The intricate rock formations in the caves are of unique shapes like cow's udder, tiger, Shiva-Parvati, and mother-child. You will be mesmerized by the colorful display of the rock formations when they reflect the sun's rays. You can enjoy the short trek to reach the caves through well-laid stone steps.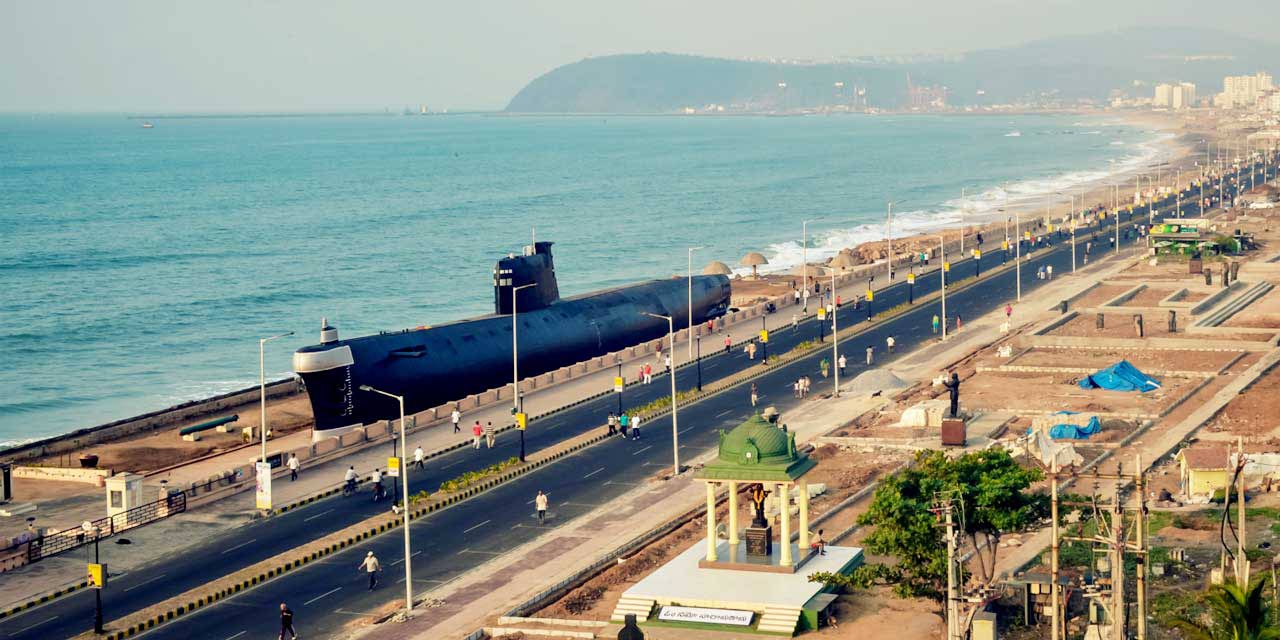 The Submarine Museum is the country's first museum inside a real decommissioned submarine, INS Kurusura. You can explore its interior, and learn about the history and operations of a submarine. The museum showcases the significance of submarines in naval warfare and provides insights into the life of submariners. This unique and educational attraction showcases India's maritime heritage and emphasizes the importance of its naval forces.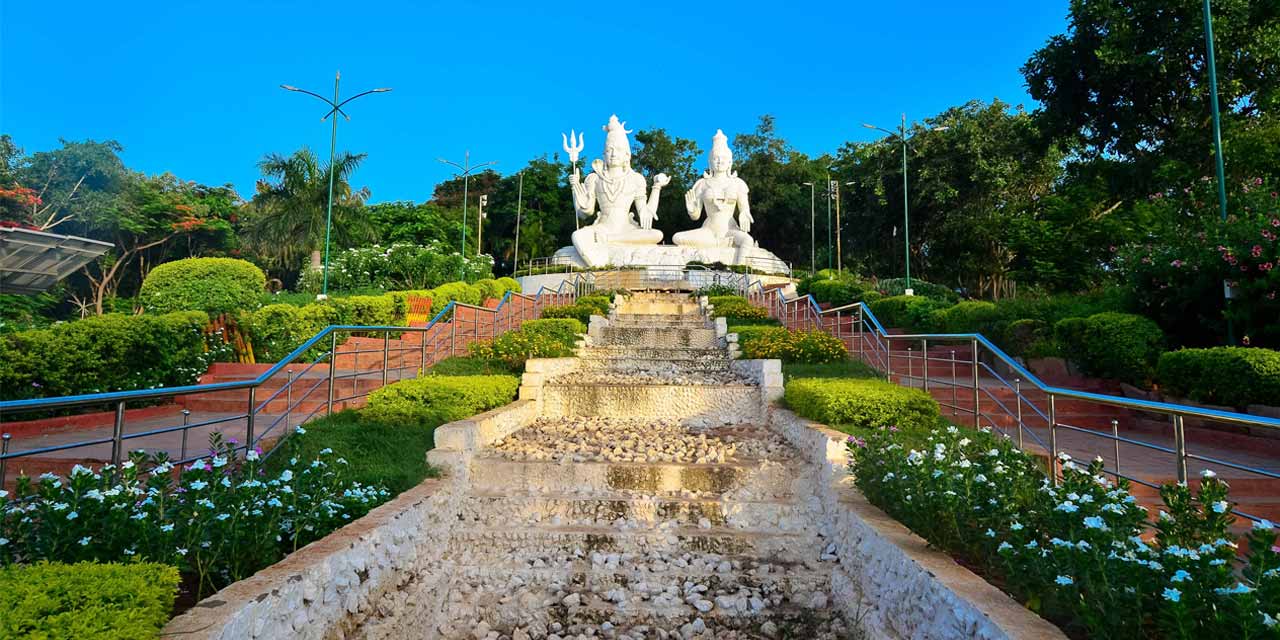 Kailasagiri is a hilltop park offering breathtaking views of Vizag City and the Bay of Bengal. The park features beautifully landscaped gardens, children's play areas, and a ropeway ride that provides a thrilling aerial experience. You can enjoy leisurely walks, picnic spots, and various recreational activities including a toy train ride around the park. The park provides a serene escape and a chance to appreciate the natural beauty of Vizag.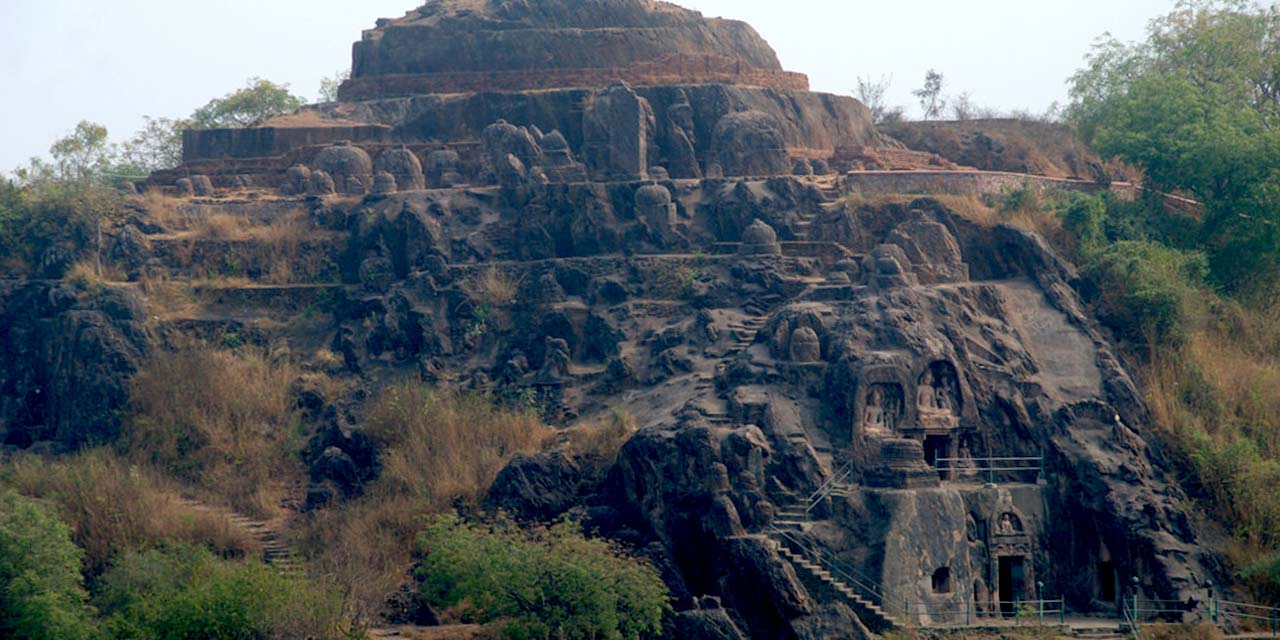 Bojjanakonda is an ancient Buddhist site that houses a magnificent hill with rock-cut caves and stupas dating back to the 4th century. The site is known for its beautiful sculptures, including a large reclining Buddha statue. History enthusiasts and spiritual seekers will appreciate its serene ambiance and historical significance. You can explore the site for a glimpse into the rich Buddhist heritage of the region and its architectural marvels.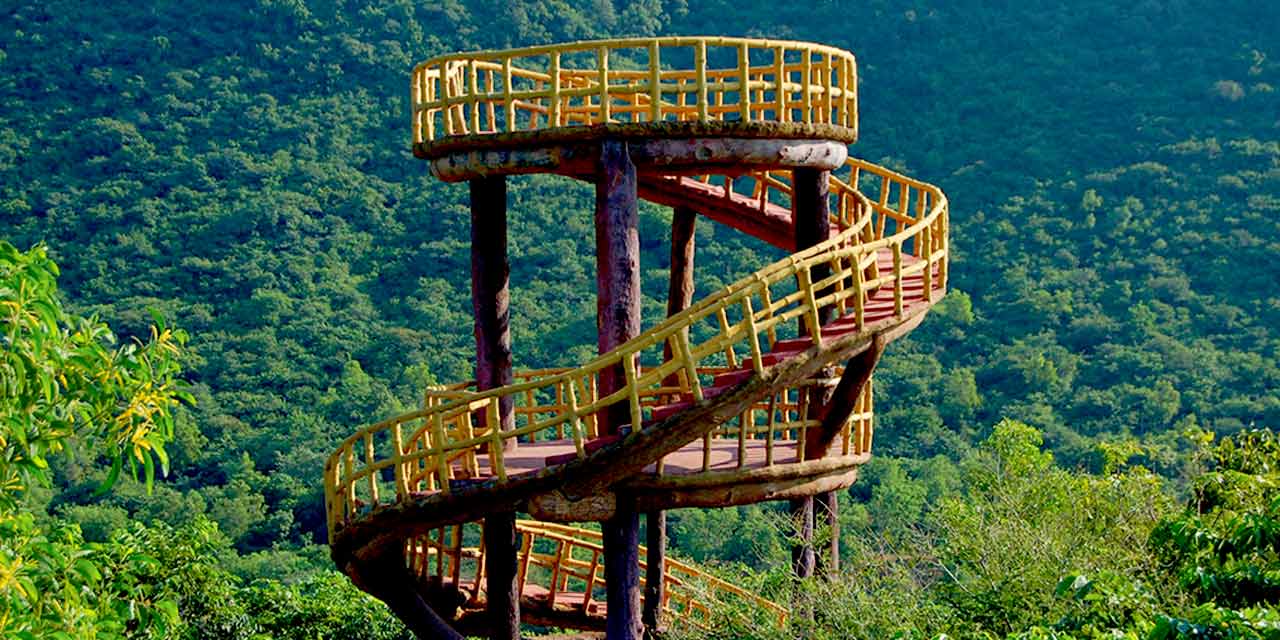 Kambalakonda Wildlife Sanctuary is a nature reserve that spans over 7,700 acres. It is home to a diverse range of flora and fauna, including endangered species like the Indian Leopard and the Rusty-spotted Cat. You explore the dense forests, go on nature trails, and observe wildlife in their natural habitat. It serves as a tranquil retreat for nature lovers and provides opportunities for wildlife conservation initiatives.