Vizag, Araku, and Papikondalu are three of the most sought-after tourist destinations in Andhra Pradesh. Vizag Araku Papikondalu Tour Packages offer a refreshing trip to these stunning locales.
We at "Holidays DNA" at www.vizagtourism.org.in ensure an enthralling and unforgettable experience with our Vizag Araku Papikondalu Tour Packages. From lush green hills, fresh air, beautiful waterfalls, and the serenity of the environment to mesmerizing views of the sun kissing the Bay of Bengal, you can experience the best of all three places.
Our "Vizag Araku Papikondalu Tour Packages" provide meals, transport, and stay facilities at the best of hotels and resorts. These packages are tailored to suit every budget, from low-cost budget options to luxurious ones.
Our team of experienced professionals provides you with the best services to make your trip a memorable one. From planning your itinerary to making arrangements for sightseeing, we ensure that you have an enjoyable vacation with us. You can also book Vizag Araku Papikondalu Tour Packages from several locations across the country. These include all key cities such as Delhi, Hyderabad, Mumbai, Bangalore, Chennai, etc.
Popular Sightseeing Places in Papikondalu that can be visited with this package
1. Papikondalu Hills
Papikondalu Hills, covered in dense forests, are nestled along the scenic Godavari River. With verdant greenery and towering peaks, the hills offer a serene and picturesque setting for nature enthusiasts and adventure seekers. The region's abundant wildlife and the opportunity to explore the river by boat make it a popular tourist destination.
2. Gandi Pochamma Temple
Located on the banks of the scenic Godavari River, Gandi Pochamma Temple holds great religious significance for the local community. Dedicated to the goddess Gandi Pochamma, worshippers flock to this temple seeking blessings and protection. The tranquil surroundings and breathtaking views of Papikondalu add to the spiritual ambiance of the temple.
3. Perantapalli Village
Surrounded by lush greenery and towering hills, Perantapalli Village is located on the banks of River Godavari. The tribals of the village are known for their warm hospitality, traditional lifestyle, and vibrant cultural heritage. You can indulge in scenic boat rides and explore a Shiva temple.
4. Jamalapuram Temple
Jamalapuram Temple is an ancient Hindu temple dedicated to Lord Venkateswara. Located amidst lush green hills in the Khammam district, the temple is said to be more than 800 years old. In the temple, you can also view the shrines of Lord Ganesha, Lord Hanuman, Lord Shiva, and Goddess Padmavathi.
5. Papikondalu National Park
Papikondalu National Park features majestic hills, dense forests, and the scenic Godavari River. It is a haven for diverse flora and fauna, appealing to nature enthusiasts. Boat rides allow you to witness the enchanting beauty. You can spot birds and animals like the Leopard, Spotted Deer, and Hyena amidst the park's stunning landscapes.
Popular Sightseeing Places in Araku that can be visited with this package
1. Galikonda View Point
Perched at a height of 4320 feet, atop Galikonda Hill, Galikonda Viewpoint provides a mesmerizing view of the verdant valleys, undulating hills, and winding rivers. It is a haven for nature enthusiasts and photographers, who can capture stunning vistas of mist-covered mountains and cascading waterfalls.
2. Tadimada Waterfalls
Surrounded by verdant forests, lush coffee plantations, and towering cliffs, the cascading waters of Tadimada Waterfalls create a mesmerizing spectacle. You can enjoy the serene atmosphere, take a dip in the cool waters, and capture stunning photographs of this enchanting waterfall, making Tadimada a must-visit destination for nature and photography enthusiasts.
3. Matsyagundam
Matsyagundam, or the 'fish pool,' is a serene pond formed on the Machkund River. The pool is teeming with a variety of fish of all sizes. Surrounded by lush greenery and cascading waterfalls, Matsyagundam creates a tranquil atmosphere. You can enjoy feeding the fish here and also visit the famous Sri Matsyalingeshwara Swamy temple.
4. Araku Tribal Museum
Araku Tribal Museum showcases the rich heritage and traditions of the indigenous tribes residing in the region. It exhibits a fascinating collection of artifacts, handicrafts, traditional costumes, and tribal artworks. You can delve into the vibrant history, customs, and rituals of the local tribes through informative displays.
5. Padmapuram Gardens
Padmapuram Gardens boasts a vibrant assortment of flowers, a beautiful rose garden, and meticulously landscaped pathways. It also features charming tree-top huts and a joyful toy train ride. You can revel in the serene ambiance, taking leisurely walks amidst the lush greenery and enjoying the fragrant blooms.
Popular Sightseeing Places in Vizag that can be visited with this package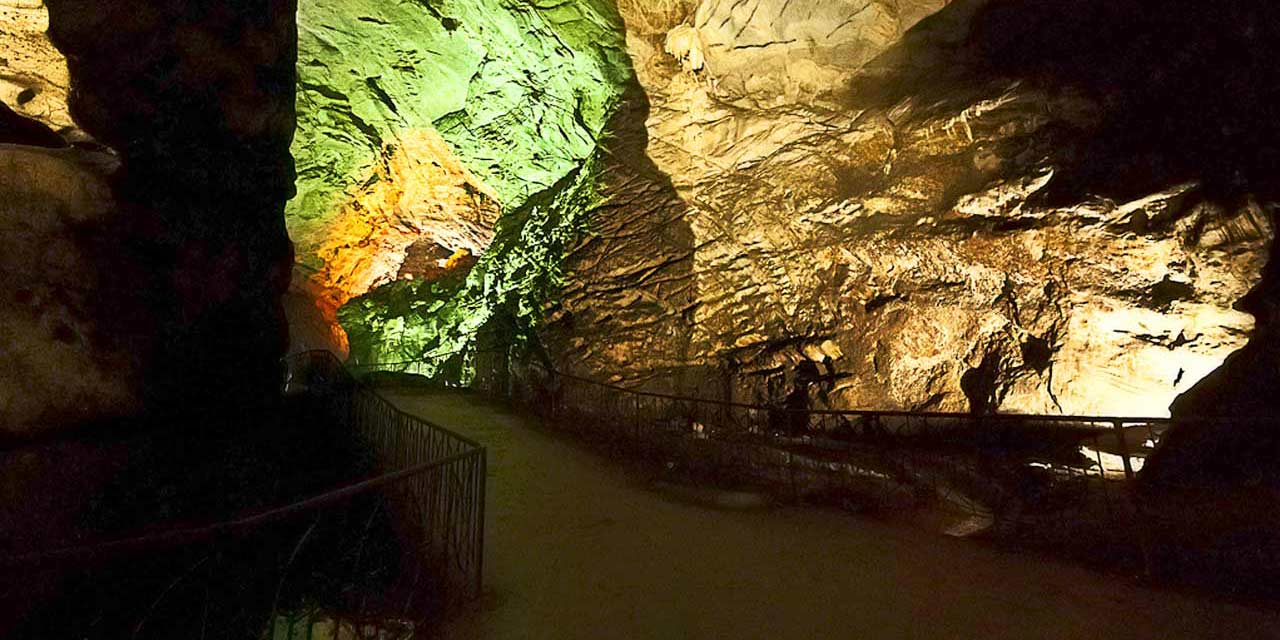 Borra Caves, located in the Ananthagiri Hills, is a natural wonder. These limestone caves feature stunning stalactite and stalagmite formations that have been shaped over millions of years. With unique rock formations and an enchanting ambiance, Borra Caves offer a fascinating experience for visitors.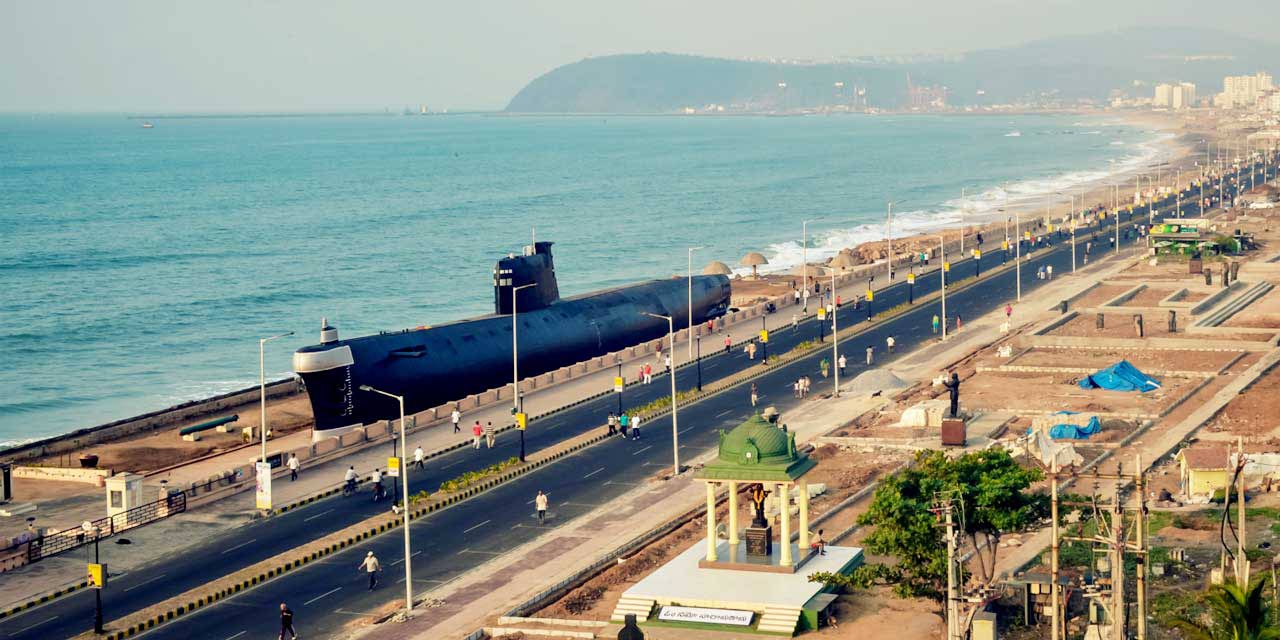 The Submarine Museum is a unique attraction housed in a decommissioned submarine, INS Kurusura. You can explore the insides of the submarine, learn about its history, and gain insights into the life of naval personnel. It offers an immersive experience and showcases the marvels of maritime technology.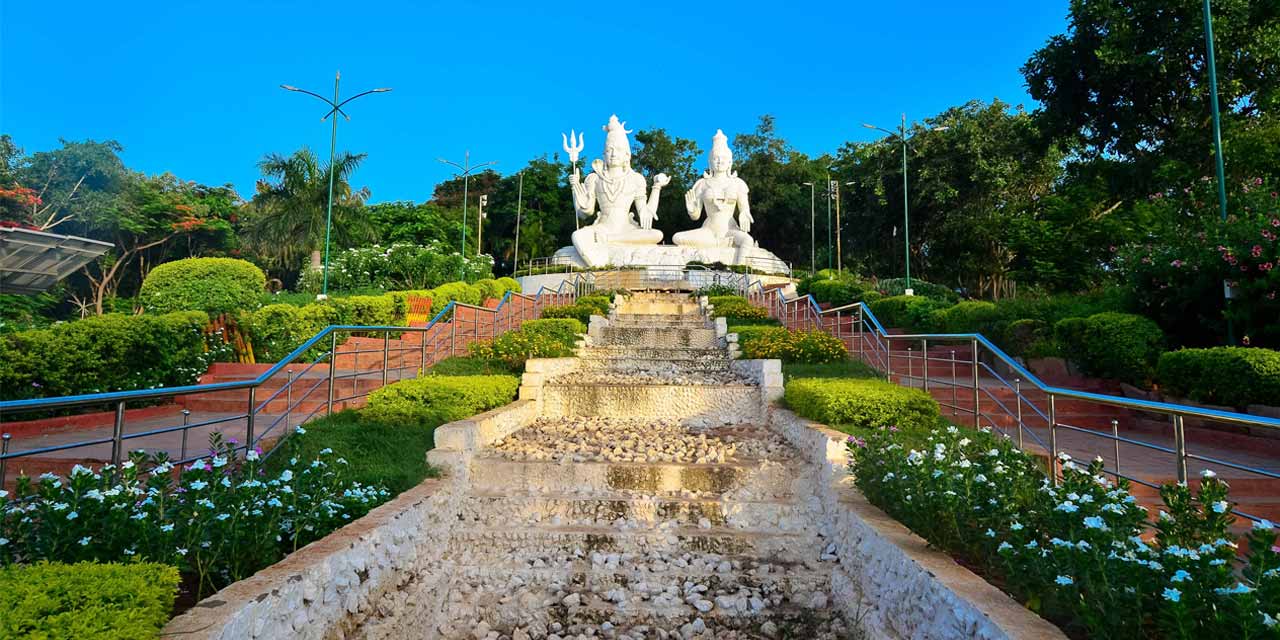 Kailasagiri is a captivating hilltop park offering panoramic views of the city and the Bay of Bengal. With its picturesque landscapes, lush gardens, and towering statues, including that of Lord Shiva and Parvati, Kailasagiri is a popular tourist destination in Vizag that provides a serene retreat and a memorable experience.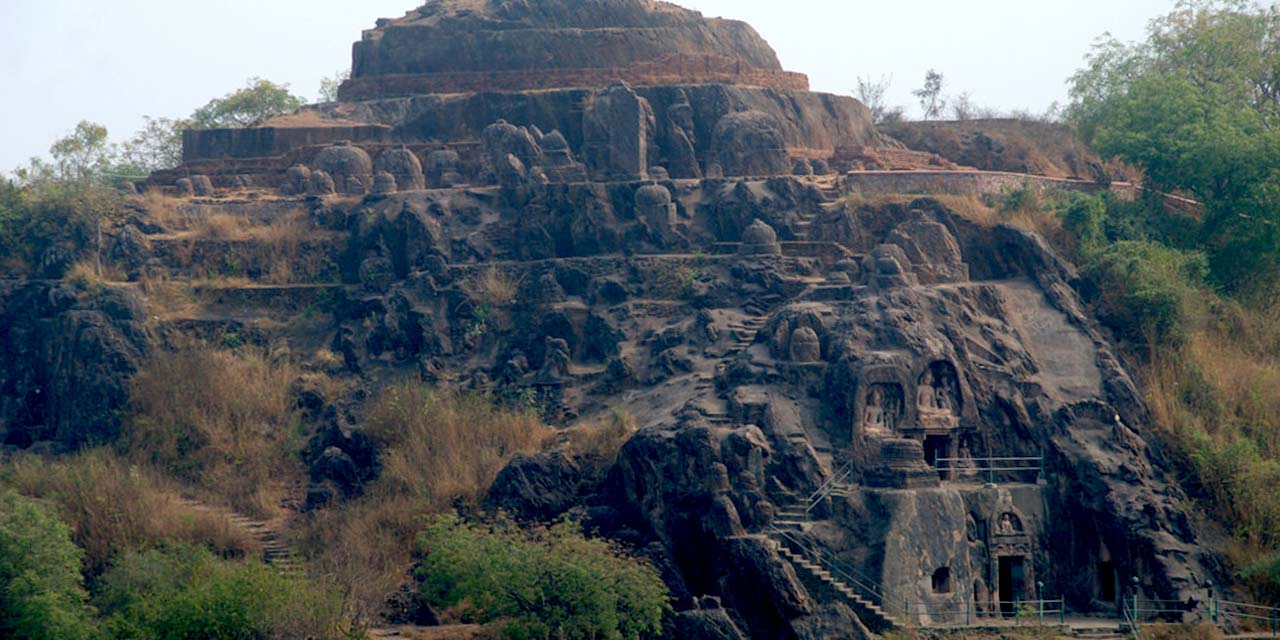 Bojjanakonda is an ancient Buddhist site known for its impressive rock-cut caves and Buddhist relics. This historic site showcases intricately carved statues, stupas, and inscriptions, providing a glimpse into the rich Buddhist heritage of the region. It attracts history enthusiasts with its cultural significance and architectural marvels.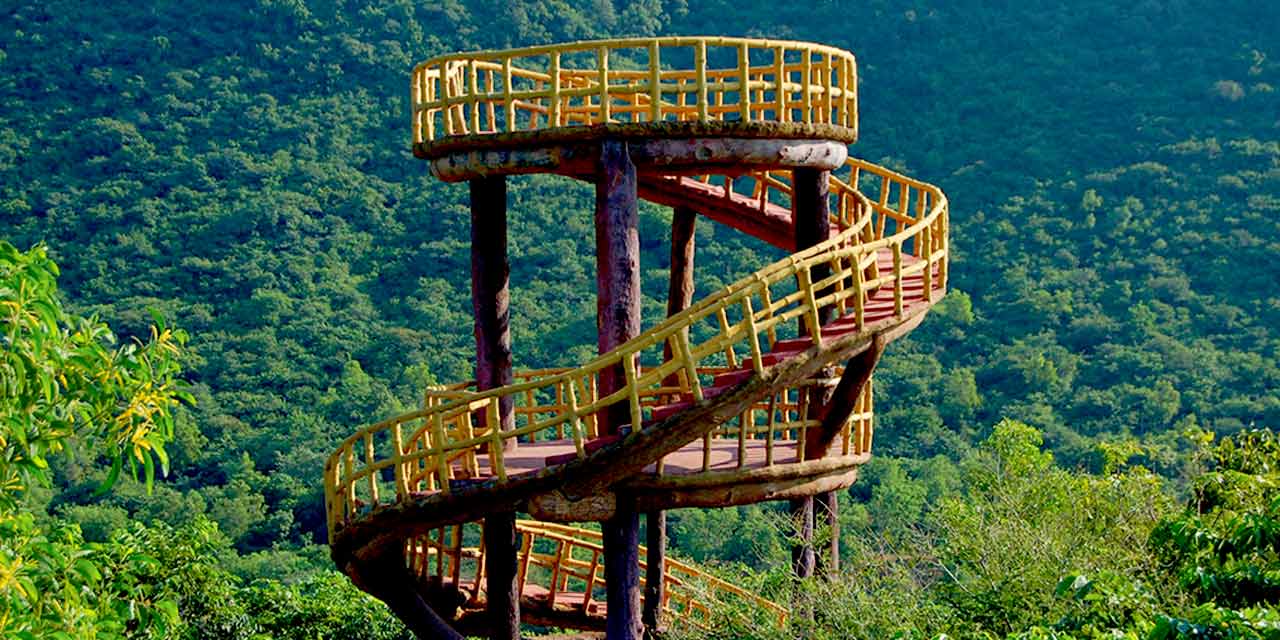 Spanning over 7,700 acres, Kambalakonda Wildlife Sanctuary is home to a diverse range of flora and fauna. You can enjoy nature trails, spot various species of animals and birds, and experience the serene beauty of the sanctuary's forests, hills, and water bodies.