If visiting a beach location has been on your mind for some time now, it is time you book tickets and head to Vizag or Vishakhapatnam, a name given to this city after Visakha, the Hindu God of valor. This port city located on the east coast of Andhra Pradesh has everything that makes any location a great holiday destination: right from exotic beaches, lush green valleys, and hilly ranges to temples and museums.
Vizag is known for being home to several industries and some of India's oldest shipyards. The town also has the headquarters of the Eastern Naval Command of the Indian Navy. Vizag is a prime tourist spot of Andhra Pradesh and it beckons tourists from all over for its treasure trove of attractions. Some would visit the place for its scenic beauty while some flock to the city to relax at the beaches.
Planning is crucial to make the most of your limited time in a city on your vacation and by opting for Vizag Tour packages you give yourself a perfect vacation. The tour planners will curate an itinerary for you keeping in mind your interests and time in hand. You are also free from hassles like arranging for accommodation and transportation within the city. Vizag tour packages will book accommodation for you in one of the best hotels with easy accessibility to all the attractions of the town.
Vizag is a place which you can visit with family, friends or even as a solo traveler for the place has a lot to offer to every kind of traveler. If you are keen on dipping your toes in the sand at the beach you can visit Bheemili beach, Yarada beach, and Rishikonda beach to just name a few of the gorgeous ones in the city. If you are up for it, you can also drop in at the RK beach or Rama Krishna beach which is a popular picnic spot at a distance of 5 km from the city.
The town also showcases glimpses of the country's marine history through its Submarine Museum which will enthrall you to no end. Vizag where on one hand will keep you busy with its attractions; it also offers some quiet time at places like Katiki waterfall and Kailasagiri. These places are also known for their natural beauty and are popular picnic spots.
Vizag has been blessed with a magnificent landscape and there are valleys and hills which make for a picturesque sight. Places like Dolphin's Nose are perfect spots to spend some time admiring the bounties of nature bestowed upon Vizag. Book Vizag Tour package from Vizag Tourism, a division of Holidays DNA and your days will be planned to keep them packed with exciting things to do and must see places to visit in Vizag.
If you are traveling with kids, they will be thrilled to visit places like Indira Gandhi Zoological Park, Kambalakonda Wildlife Sanctuary, and Matsyadarshini Aquarium.
Places to visit in your Vizag Tour Package
Two giant forty feet statues of Lord Shiva and Goddess Parvati in pristine white will fill you with awe and wonder as you visit this park located atop a 360 feet hill. This place offers a great view of the sea, the beaches, and forests along with the city with an aura of tranquility and serenity. You can stroll in the well-kept park and indulge in some adventure activities like paragliding. If you have kids along with you they can enjoy a ride on the circular train which goes around the park. A cable car that takes you to the top of the hill adds to the excitement of visiting this park.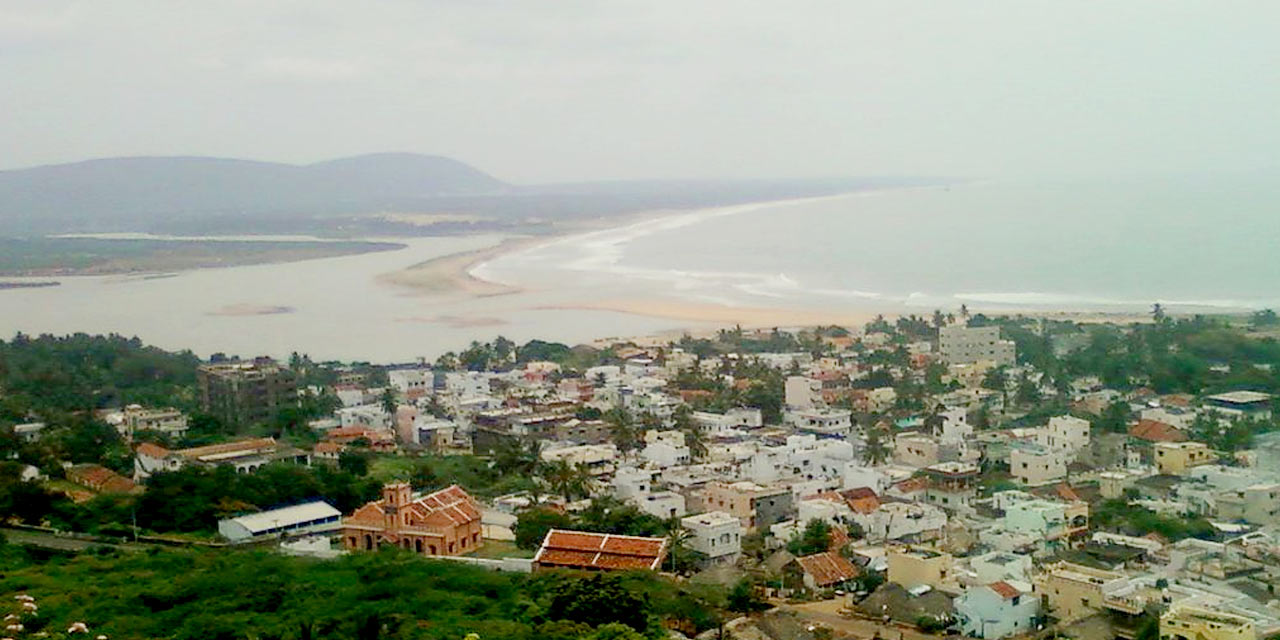 It is one of the popular beaches of Vizag and rightly so for the gorgeous view it offers of clean waters, yellow sand and mild waves lashing at the shore. Also known as Bheemunipatnam beach, it is located at the confluence of Gosthani River and the Bay of Bengal. Don't miss taking your pictures at the remains of a 17th-century fort and cemetery, which dates back to the days of Dutch colonies in India. The beach is lined with tall palm trees which lend it the perfect look straight out of a painting. This beach is safe for swimming unlike some other beaches of Vizag which experience very high tides.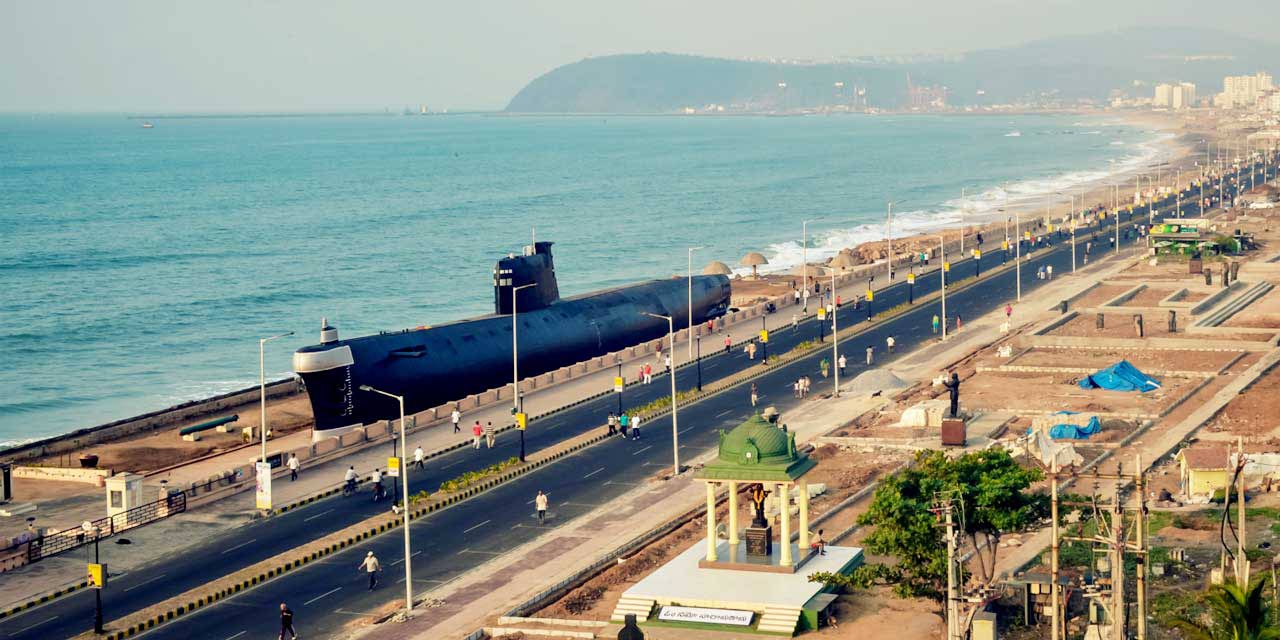 The very first thing that takes you by surprise at this museum is the fact that it is not inside a brick and mortar building but an actual submarine called the INS Kurusura. It was India's 5th submarine and served the Indian Navy for 31 years before being decommissioned in 2001. The museum is located at RK beach and can be covered on the same day as you visit this beach.
There are artifacts in this museum that give the visitors an insight into living inside a submarine with the fear of being confined in a space underwater and surviving on limited rations. Pictures and articles in this museum are awe-inspiring and give visitors glimpses into the life of marine soldiers. This Submarine museum is the only one of its kind in the whole of Asia and you must not miss the opportunity of visiting it when in Vizag.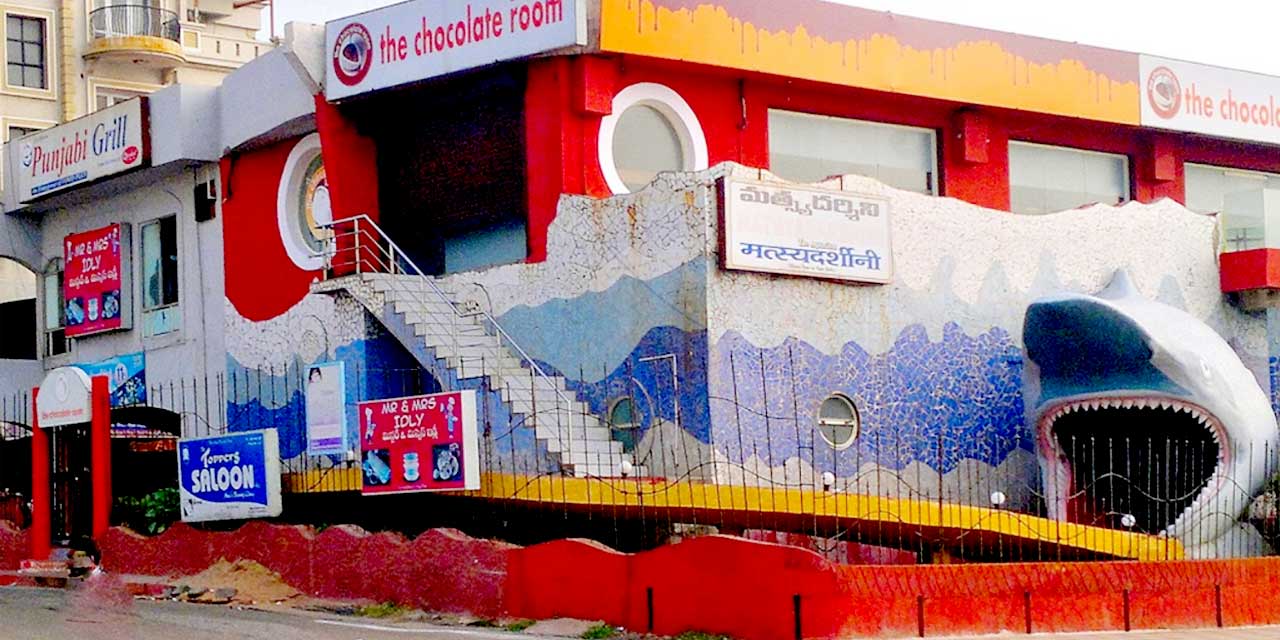 The little ones will enjoy it as much as adults when they see colorful marine life in glass tanks. A visit to this place is like going underwater to witness different kinds of fishes frolicking in the water. The aquarium is at RK beach and close to Submarine Museum. Some of the marine wonders which you will get to see here are butterflyfishes, longhorn cowfish, surgeon major, the lionfish, peacock wrasse, sweet lip rabbitfish, and electric ray, among other delights. This place is also home to a few rare species of marine invertebrates.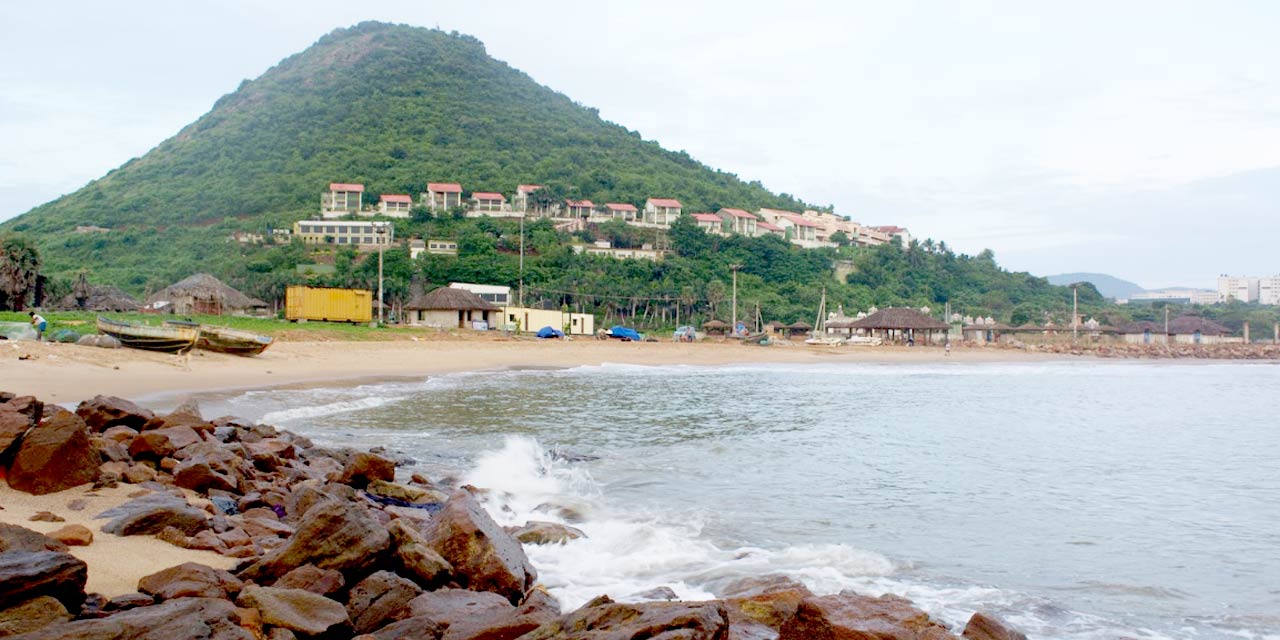 You cannot have enough of beaches if you are in Vizag and this beach is on the list of everyone visiting. Rishikonda Beach is located on the coast of the Bay of Bengal and has earned itself the name 'Jewel of the East Coast' because of its surreal beauty and pristine natural landscape. The beach is merely 8 km from the port and is worth a visit. The frothy waves of the ocean and the emerald green backdrop provide a picture-perfect setting for a good book, a bottle of suntan lotion and a beach towel. You can swim under the supervision of experts here and engage in watersports like water surfing, speed boating and jet skiing at this beach.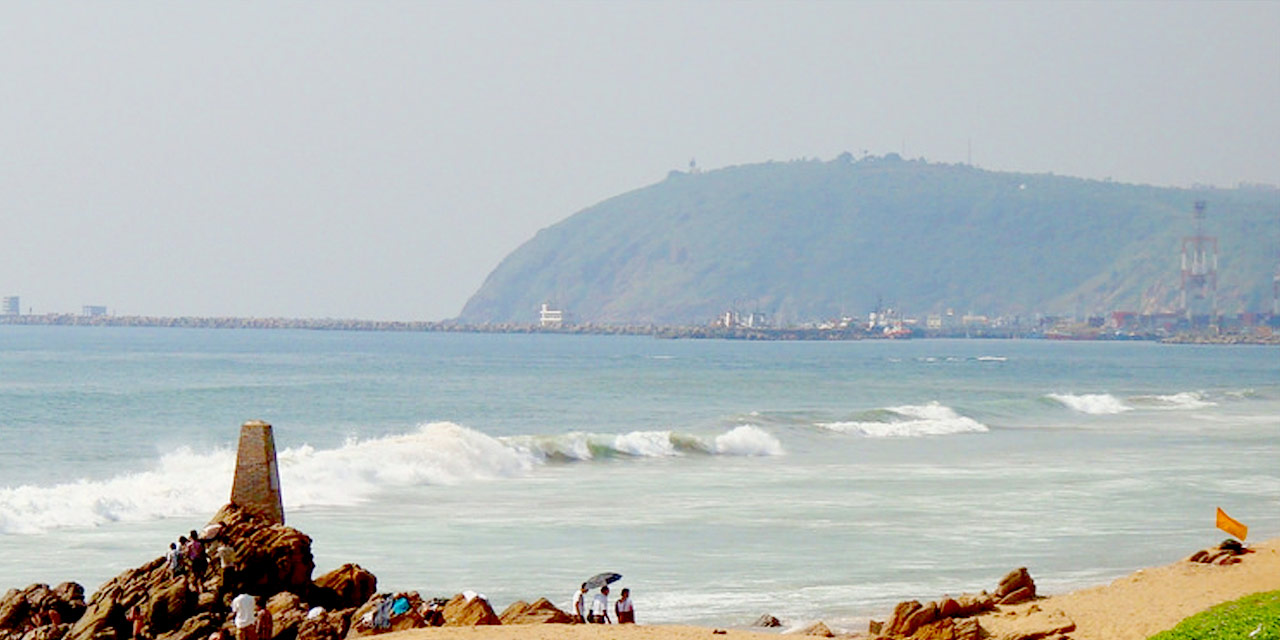 Looking like a dolphin's snout or nose, this 174 m rocky land is a fascinating site with the part of the rock looking like the nose pointing out towards the Bay of Bengal. There is a lighthouse close to the beach which transmits light to as far as 64 meters into the sea. Close to Dolphin's Nose is a hill that forms the backdrop of Yarada beach.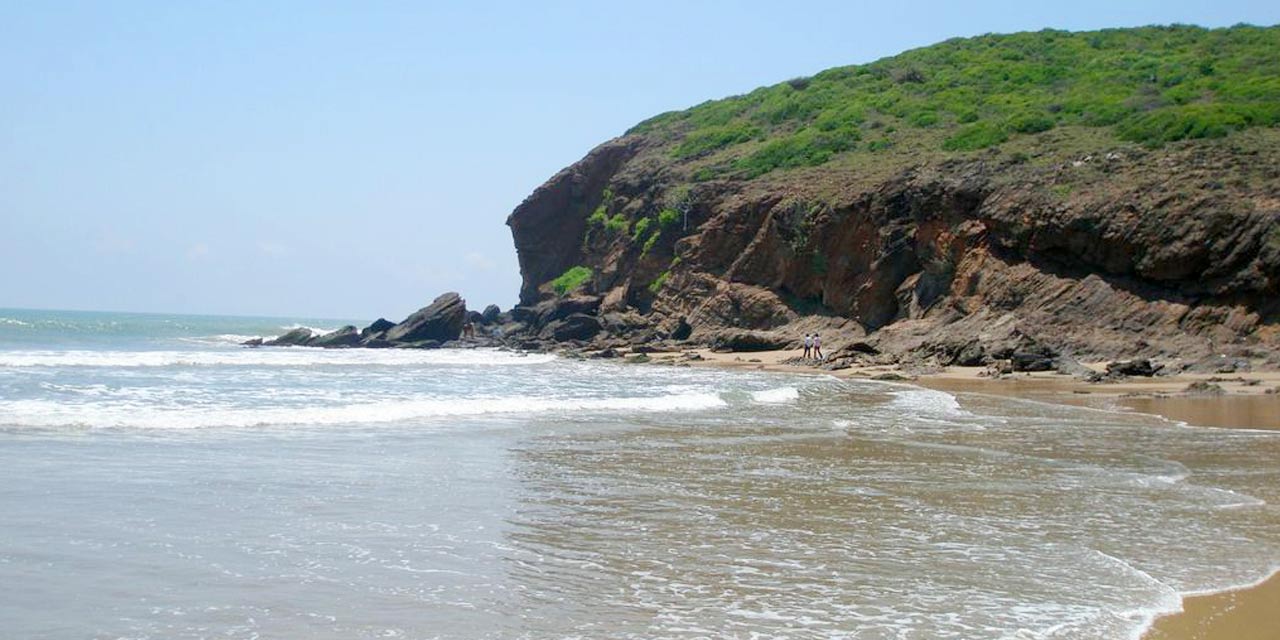 Surrounded by the hilly landscape on its three sides and flanked by waters of the Bay of Bengal on the fourth, this beach is lined with tall green banana and coconut trees and filled with soft yellow sand. It is one of the best beaches of Vizag but is still one of the untapped attractions, which is one reason behind it being one of the cleanest beaches here. You would find several eating joints at the beach serving all cuisines and you can spend some time relaxing at this beach. Since this is a pet-friendly beach, you would find many local people here with their pooches.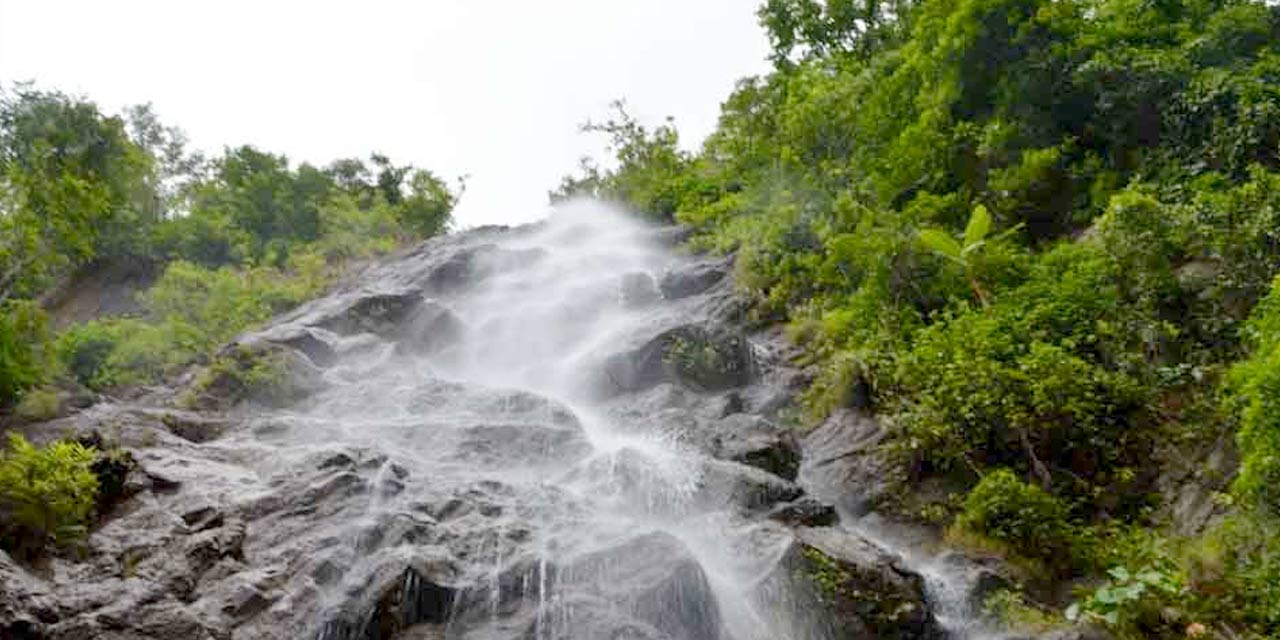 Though these waterfalls are at a distance of 90 km from Vizag, if you are opting for more than one day Vizag tour packages you can cover these easily. The 50 feet high waterfall is located near Borra Caves and it originates from Rives Gosthani. The spot is perfect for a picnic and relax in nature's lap. A winding trekking trail takes you to the cascading waterfall and this trail is surrounded with lush green foliage, making the trek worth the effort. On your way up to the waterfall, you will find several eating joints where you can take a pit stop and relish fresh coconut water and snacks like bamboo chicken.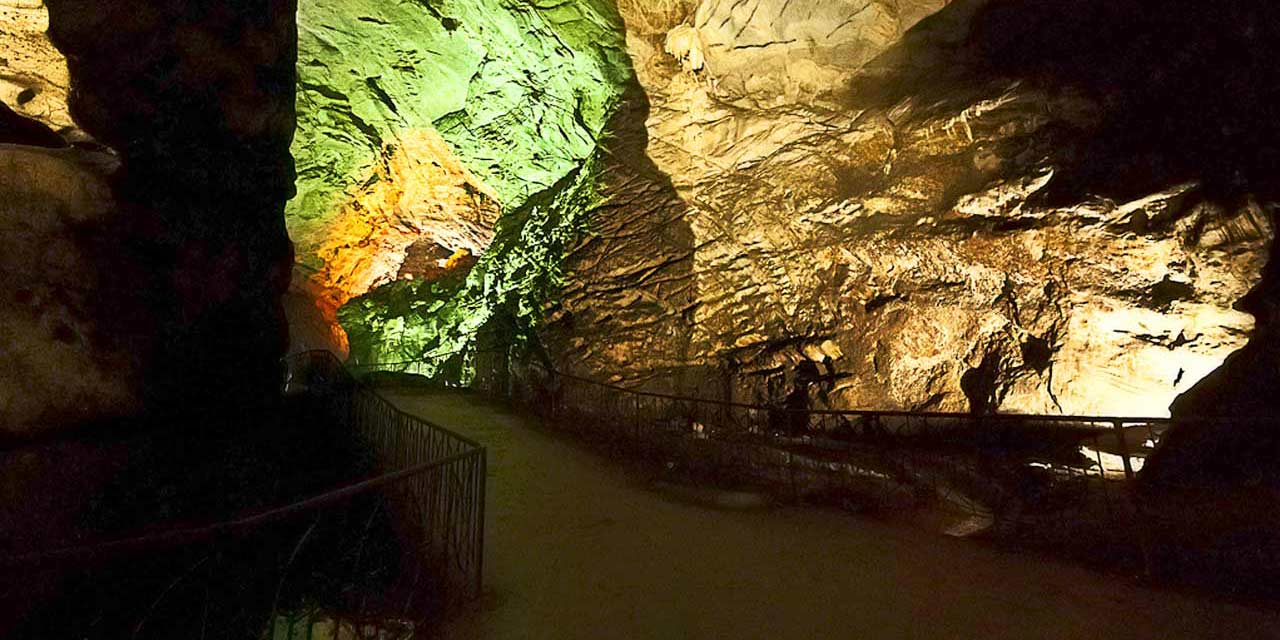 Located near Katiki waterfall, Borra caves are at a distance of a maximum of 3 hours from Vizag. These caves are in the Ananthagiri hills of the Araku valley and offer a fascinating and unique experience. Dating back to more than a million years, the ethereal beauty of these caves is enhanced by its marvelous surroundings. These caves are not just one of the longest caves of the country at 200 meters but they are at an elevation of 705 meters. You will be entranced by stalactite and stalagmite formations in these caves; something you only read about in science textbooks.
Shopping destinations in Vizag
Just like every other city, Vizag has a lot to offer to satiate the shopping bug in you. Andhra Pradesh is famous for its saris especially Pochampalli and this is something every woman wants in her closet. Vizag is also known for its Ikat work and kalamkari paintings which are famous worldwide. Walter Upland, and CMR Central and are some of the popular shopping destinations.
Head over to Jagadamba Junction for picking up some local Pattu sarees. As souvenirs, you can pick up some handicrafts and Kondapalli wooden toys. If you wish to buy handicrafts, durries which are thick woven carpets, musical instruments, paintings, toys and wooden decorative items generic to Andhra Pradesh, you can visit Lepakshi Emporium. This is one place where you will find native items like Cheria paintings that depict scenes from mythology, brass pooja pots, vases, and wall hangings.
What to eat when in Vizag
When in Rome behave like the Romans and when in Vizag sample the local street food. Though Vizag is known for its seafood and there are several multi-cuisine restaurants but the street food here will delight your taste buds to no end. Everyone falls in love with the tomato bhaji, muri mixture, liver kebab, and bamboo or bongu chicken. For bamboo chicken, you will have to go towards Araku as you will not find it easily in Vizag. You must also visit Punugulu Karam which is in MVP Colony and sells a famous local snack called punugulu. For south Indian fare head over to Sairam Parlour and Venkatadri Vantillu which make a mean dosa with lip-smacking chutney.
How to reach Vizag
By train: Vizag is well connected to all prominent cities in India through an organized railway network. The station is about 12 km away from the city center and has trains plying frequently to cities like Hyderabad, New Delhi, Kolkata, Bangalore, and Chennai along with other smaller cities.
By Road: Road connectivity between Vizag and nearby cities and towns is excellent. You can easily take private or state and buses to cities like Chennai, Hyderabad, Vijayawada, Pune, and Kolkata.
By Air: Visakhapatnam or Vizag Airport is at a distance of 8 km away from the city center and is connected to all prime cities of the country. This is also an international airport with frequent flights connecting Vizag to all major countries.
Best Time to visit Vizag
The best time to visit Vizag is between October and March when the mercury levels stay somewhere within the range of 15 degrees Celsius to 30 degrees Celsius. It is the perfect time to enjoy the beaches of Vizag and other outdoor places. Summers here can be quite hot with the temperature rising to even 41 degrees Celsius, making it difficult to enjoy a day out although even in summers you can visit the beaches in the evening. June to October is the monsoon season in Vizag and being a port town it receives rainfall by plenty making it difficult to spend time outdoors.