An ultimate holiday experience with a memorable stay is what the city of Visakhapatnam offers. Shortly known as Vizag, the city, with its ancient temples, splendid valleys, beautiful caves and sandy beaches, is sure to leave you spellbound every time you get to see this hidden gem of South India. It is one of the most sought-after tourist destinations for domestic and international travellers and can be easily accessed by air, train or roadways.
Situated on the east coast of Andhra Pradesh, the city is a dream holiday destination for tourists of all kinds, whether a history buff, experience seeker, sightseeing lover, nature admirer or an adventure enthusiast and has everything that you need to relax and rejuvenate on your 1-day tour to Visakhapatnam!
Visakhapatnam, once ruled by Ashoka, offers the best of both modern and traditional worlds by combining the old heritage with a rich culture. You can step back in time and re-visit the past moments by taking a glance at several monuments and architectures.
There is a long list of pilgrimage sites for people interested in spirituality. Other attractions such as Borra Caves, Submarine Museum, Rishikonda Beach, Dolphin's Nose, Matsyadarshini Aquarium, War Memorial, Ross Hill Church and Lambasingi are also there for your interest.
However, with so much to see and do during the day, it might get difficult about what to decide on. So, here we have curated a list of top Visakhapatnam tourist places that you can cover in 1-day.
The Top 6 Places to Visit on your 1 Day Visakhapatnam tour are: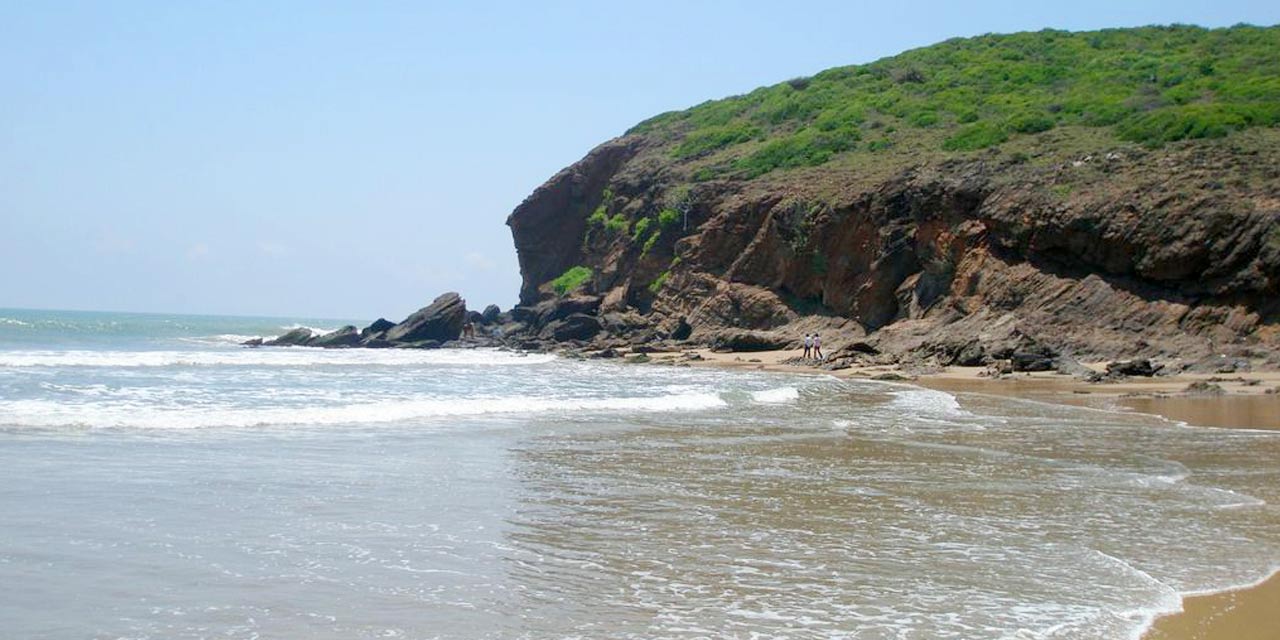 If you are looking for a mix of sun, sea and sand on your Vizag tour, Yarada Beach can be the right destination for you. Surrounded by awe-inspiring hills, slushy shoreline and nearby cliffs, the beach offers a serene setting for tourists to relax and unwind away from the city life. It is a perfect base for both couples and families alike.
The beautiful landscape makes the beach appear surreal and the deep blue colour water with golden sand allows you to indulge in playful water activities. Take a refreshing plunge in the sea while admiring nature at the best or simply enjoy a relishing walk along the coastline.
In addition to that, you can also capture the mesmerizing views of sunrise and sunset at the beach. Unlike other places, it is a less-crowded beach in Visakhapatnam, attracting tourists from different aspects of life.
Entry Fee: No entry fee
Timings: Open 24/7 on all days
Best Time to Visit: November to March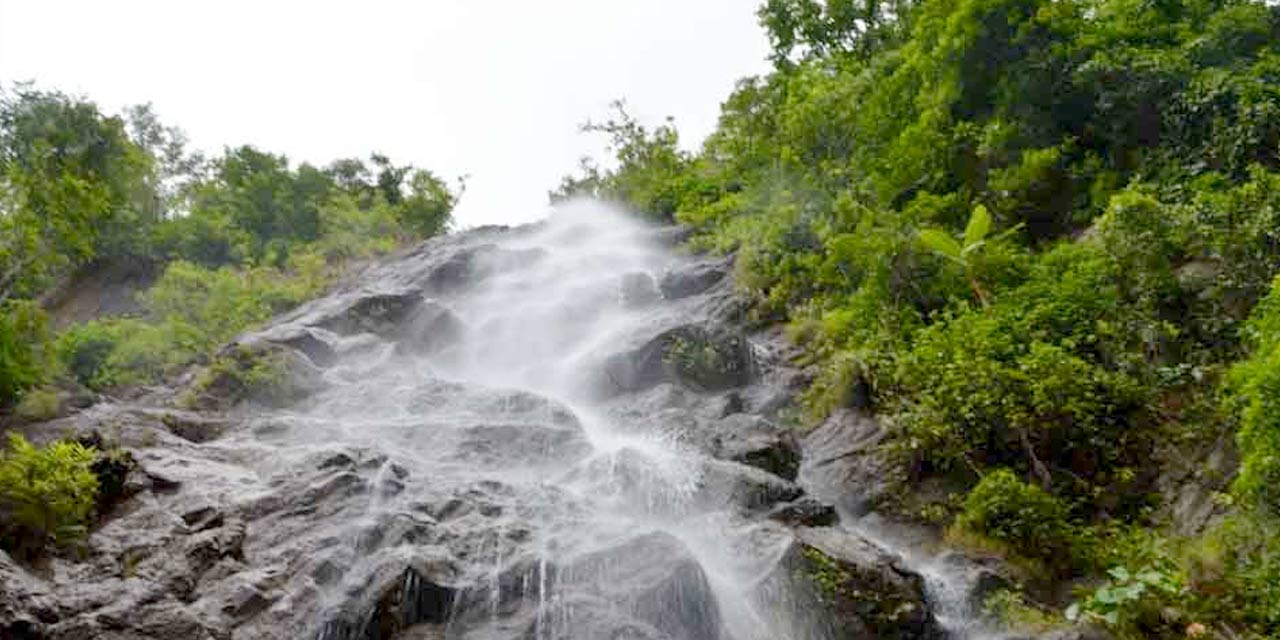 Another point of interest is Katiki Waterfalls, which is a wonderful spot for tourists to beat the heat of warmer areas in summer. Perched on the way to Borra Caves, Katiki Waterfalls lets you enjoy a magnificent waterfall falling from a height of 100 plus feet.
Named after a small village, the waterfalls offer a real treat to the eyes, with a delightful experience worth-remembering. It is a go-to place for leisure evenings and an enchanting viewpoint for nature lovers, so do not miss Katiki Waterfalls on your 1-day visit to Visakhapatnam.
The cool breeze and the roaring sound of the water blow your mind, while the scenic beauty encourages you to visit this place any number of times. You can also dance to the tune of birds singing. Make sure to bring your camera along to capture the pictures of the splendid surroundings!
Entry Fee: No entry fee
Timings: Open from 6:00 AM to 7:00 PM on all days
Best Time to Visit: September to February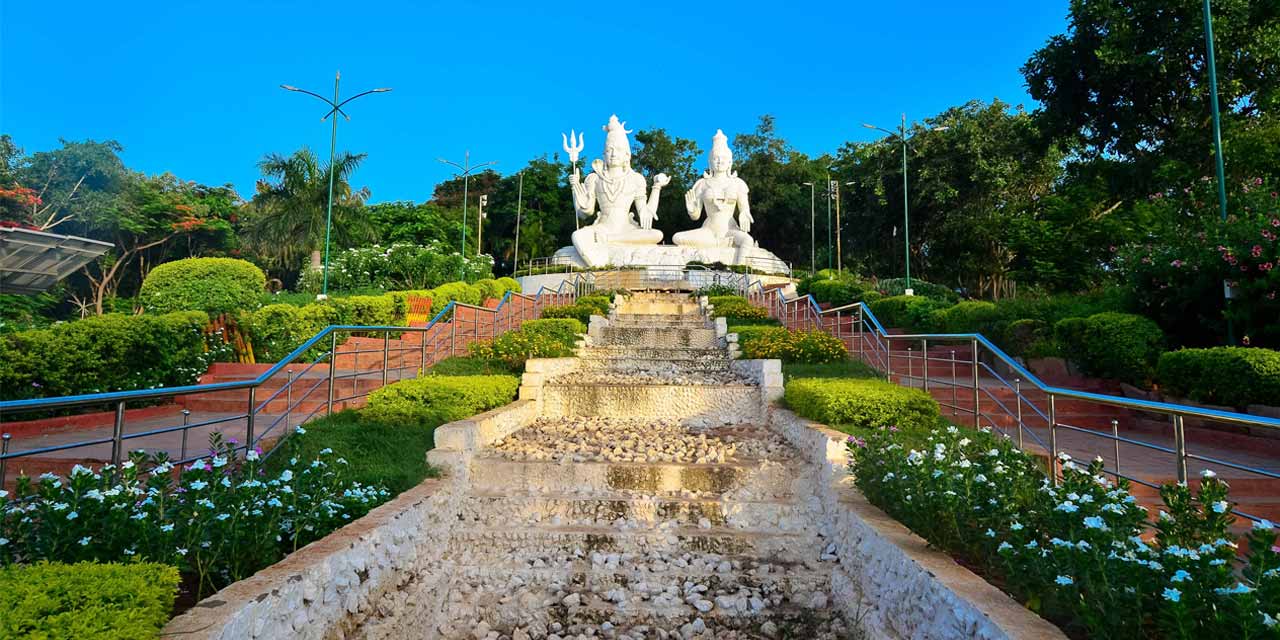 The next destination to explore on your 1-day Vizag tour is Kailasagiri. Boasting of a hilltop location with a bird's eye view of the bay, the Kailasagiri Park has calm surroundings that everyone craves for. It is spread over an area of 100 acres and is well-maintained by the local development authority.
Overlooking the stunning beaches, dense forests and the city of Visakhapatnam, Kailasagiri Park provides seven different viewpoints with a peaceful climate. The presiding idol of Lord Shiva and Goddess Parvati is something, which is hard to miss. For adults, there are plenty of recreational activities and for children, a circular fun train is also there for some enjoyment.
Entry Fee: INR 5 per person for pedestrians
Timings: Open from 6:00 AM to 7:30 PM on all days
Best Time to Visit: Any time throughout the year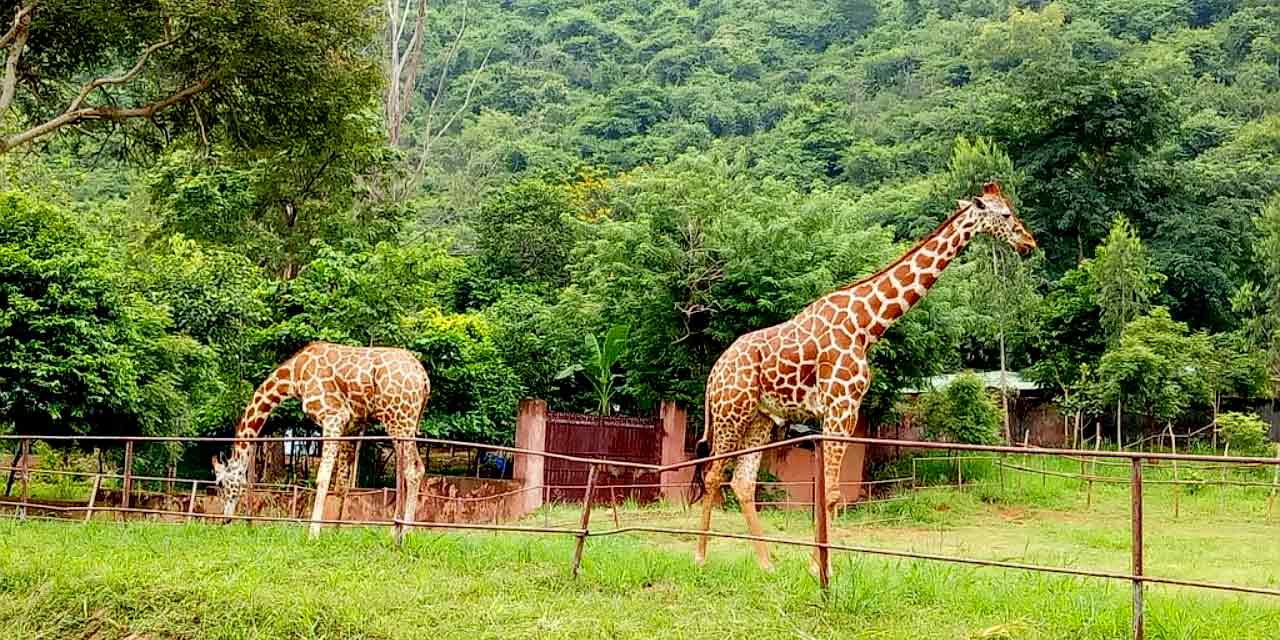 Indira Gandhi Zoological Park, situated amidst Kambalakonda Reserve Forest, is one of the largest zoological parks that you can plan to visit on your 1-day tour to Visakhapatnam.
A great place to spend some quality time with your children, the park is mostly visited by wildlife enthusiasts. It is amongst the well-maintained zoos in the country and offers great connectivity to the neighbouring town via local transport.
Constructed in the year 1977, the park was developed to conserve the wildlife animals and houses nearly 800 different species of animals. These include elephants, sloth bears, lions, tigers, monkeys, pythons, hippopotamus, panthers, jaguars, Himalayan black bear and many more. In addition, there is also a dedicated section for colourful butterflies and moths.
Entry Fee: INR 20 per person for adults and INR 10 per person for children (3-12 years)
Timings: Open from 9:00 AM to 5:00 PM on all days (except on Monday)
Best Time to Visit: October to May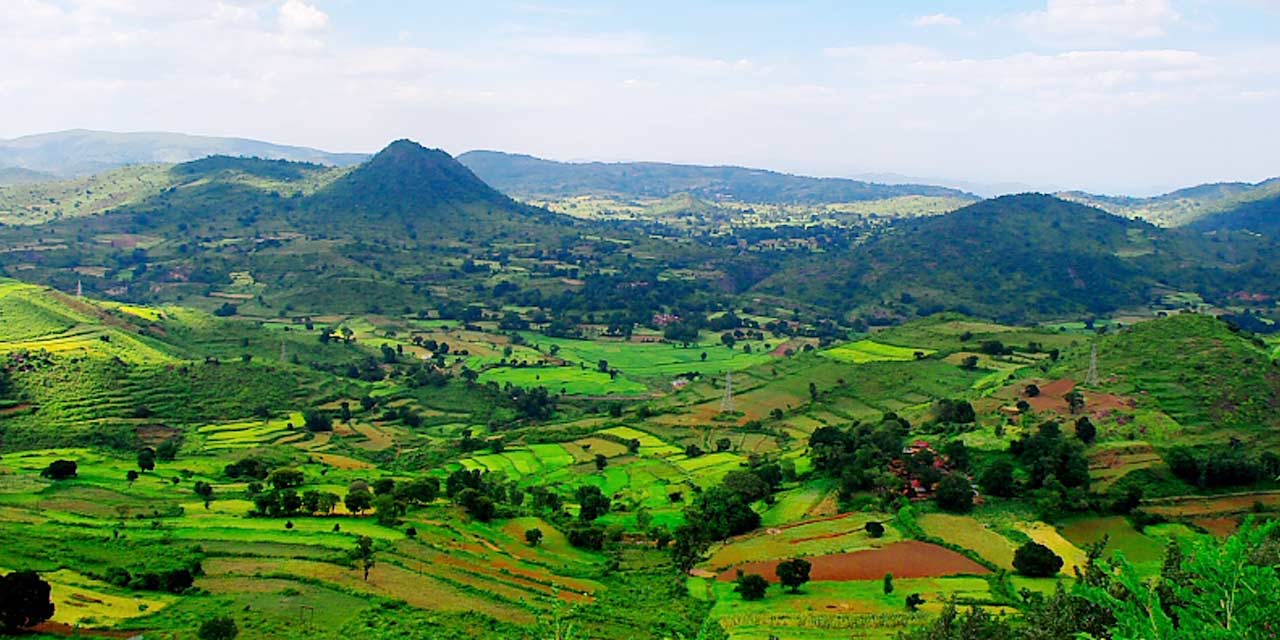 Your 1-day in Visakhapatnam won't be complete if you didn't pay a visit to Araku Valley. Nestled in the hills of Western Ghats, Araku Valley, encompassed by foggy clouds, lush green forests and an excellent atmosphere invites holidaymakers to have a great time of their life. It is an idyllic destination to take a break from the everyday stress on the weekends.
Widely known for its picturesque views, the unexplored and untouched valley is home to numerous tribal homes, a botanical garden and the Museum of Tribal Arts. The hill station is quite famous for its exquisite taste of coffee and you can also bring some chocolates back home.
Do not forget to make the most of your adventure sports; the valley offers an adventurous trek for trekkers.
Entry Fee: No entry fee
Timings: Open 24/7 on all days
Best Time to Visit: September to May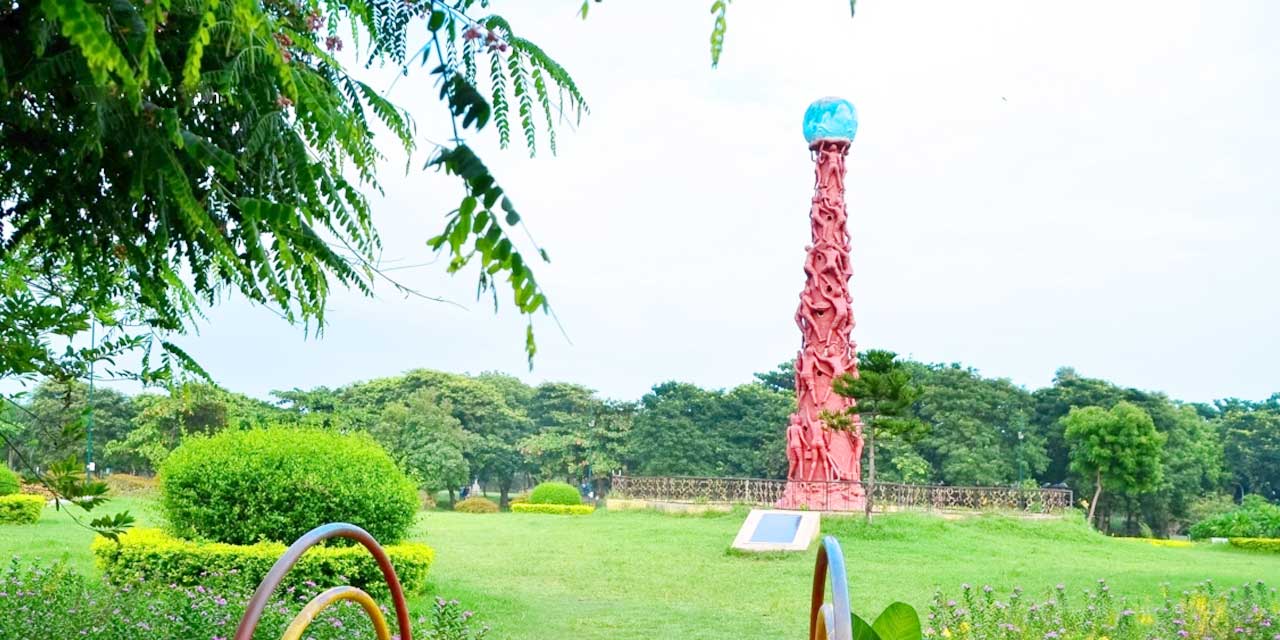 Enjoy a picnic with your family at VUDA Park. Also recognized as Taraka Rama Park, the VUDA Park keeps you occupied with plenty of recreational and leisure activities. It is indeed a one-stop destination for all the fun and utter enjoyment.
Be sure to take your kids to the boat; the boating facility provides an unforgettable experience on your 1-day visit to Visakhapatnam. Often visited by tourists in the morning and evening, the VUDA park has a children's play area for little guests, a multi-gym for adults and a yoga centre for fitness fanatics. There is also a dancing musical fountain for the enjoyment of everyone.
Entry Fee: INR 20 per person for adults/children (9 AM to 2 PM) and INR 60 per person for adults/children (2 PM to 8:30 PM)
Timings: Open from 9:00 AM to 8:30 PM on all days
Best Time to Visit: Anytime throughout the day
---
So, these are a few places you can consider visiting on your 1-day tour to Visakhapatnam. However, if interested and you have time to explore more about the city, you can choose to spend 2-3 days in Visakhapatnam.
Catering to everyone's needs and budget requirements, we at Vizag tourism, a division of Holidays DNA, design customized and all-inclusive Vizag tour packages for our clients. Suiting to your trip duration, our experts can assist you in planning the itinerary of your choice. For your convenience, we have also prepared a list of top car rental companies in Vizag. What else do you need? Just fill the Contact Us form to reach out to our team now!