Nestled on India's scenic eastern coast, Vizag is a captivating city with a rich tapestry of history, natural beauty, and vibrant culture. Known as Visakhapatnam, it offers a welcome respite from bustling city life. You can book Vizag tour packages from Chennai to explore, indulge, and immerse yourself in Vizag's enriching experience.
With pristine beaches, ancient temples, and natural wonders, Vizag is a perfect mix of the old and the modern. A much sought-after destination by wildlife enthusiasts, nature lovers, and environmental enthusiasts, Vizag promises a diverse vacation. Our Vizag tour packages from Chennai are designed to satisfy every traveler's needs and can be modified based on your preferences.
Why do people from Chennai love Vizag for vacation?
Vizag is a favored vacation spot for people from Chennai due to its appealing climate, coastal beauty, delicious cuisine, and captivating attractions. Vizag offers a blend of historical sites like the Bavikonda Buddhist Complex, pristine beaches like Rishikonda and Bheemili, and breathtaking viewpoints like Dolphin's Nose.
The pleasant weather throughout the year makes it an enticing destination for nature enthusiasts and those seeking a break from the monotony of daily life.
Packages Overview
Vizag is renowned for its pristine beauty of lush green hills and valleys. Our Vizag tour packages from Chennai can provide you with an exciting experience and an opportunity to explore the coastal city.
Vizag tour packages from Chennai by Holidays DNA include sightseeing in the city, as well as visits to nearby attractions like Araku Valley, Borra Caves, and Rushikonda Beach. You can also enjoy some activities like parasailing and boating at Rishikonda Beach, trekking in Araku Valley, or exploring tribal villages near Ananthagiri Hills.
Why Book with Us?
Vizag provides an ideal getaway for the people of Chennai looking to escape the hustle and bustle of city life. With Vizag tour packages from Chennai by Holidays DNA, you can explore Vizag with ease and convenience like never before.
Our Vizag tour packages from Chennai are carefully crafted, keeping in mind the traveler's needs. Whether you are looking for a short weekend holiday or an extended stay, our team at Holidays DNA will curate your perfect getaway.
We deliver best-in-class services starting right from the booking process for transport and accommodation to sightseeing tours, and adventure activities. Our travel experts also assist you in choosing reliable transport services and comfortable stays, so that you can stay hassle-free.
Resort & Hotels options with our Vizag Tour Packages from Chennai
You will be delighted to discover a variety of accommodation options available in the city. Vizag offers an array of resorts and hotels catering to different budgets and preferences. Whether you seek a luxurious beachfront resort or a budget-friendly hotel in the city center, Vizag has it all.
The accommodations provide well-appointed rooms, essential amenities, and warm hospitality. Additionally, many resorts and hotels offer special arrangements such as spa facilities, swimming pools, in-house restaurants, and conference rooms for business travelers.
Popular Sightseeing Places
The popular sightseeing places in Vizag are: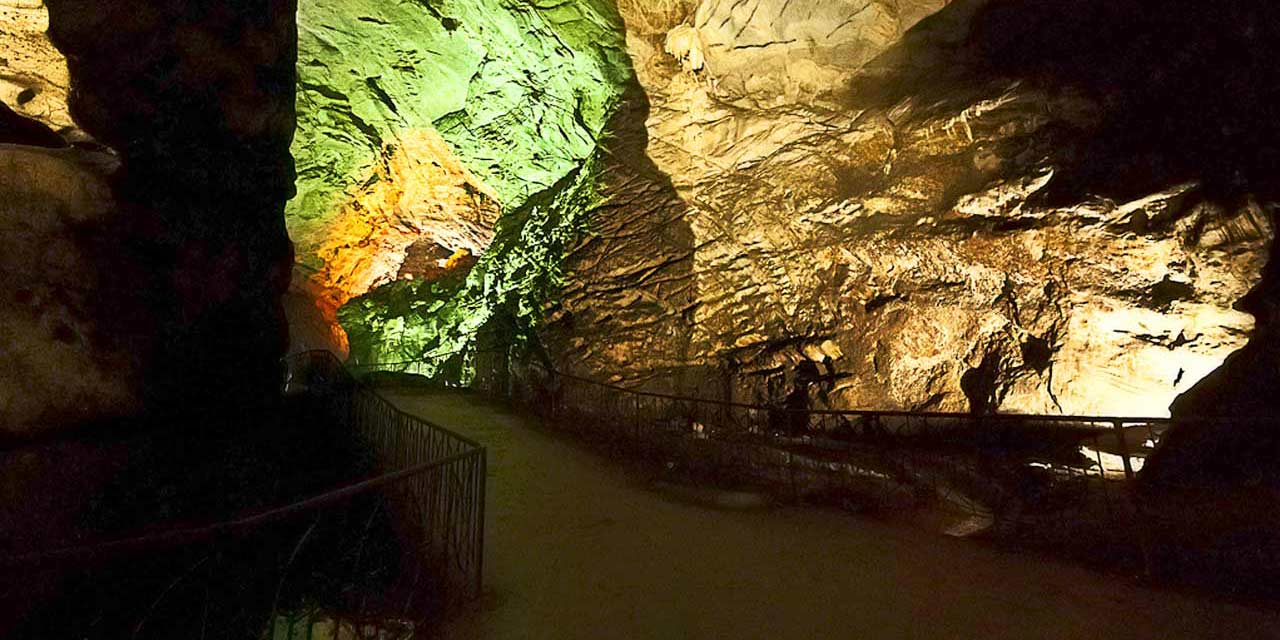 Nestled amidst the Eastern Ghats, the Borra Caves are a captivating natural wonder near Visakhapatnam. These intricate limestone formations, with their stunning stalactites and stalagmites, create a mystical ambiance that attracts travelers of all ages. Embark on a fascinating journey through time and geology, as you witness the grandeur of these millennia-old caves.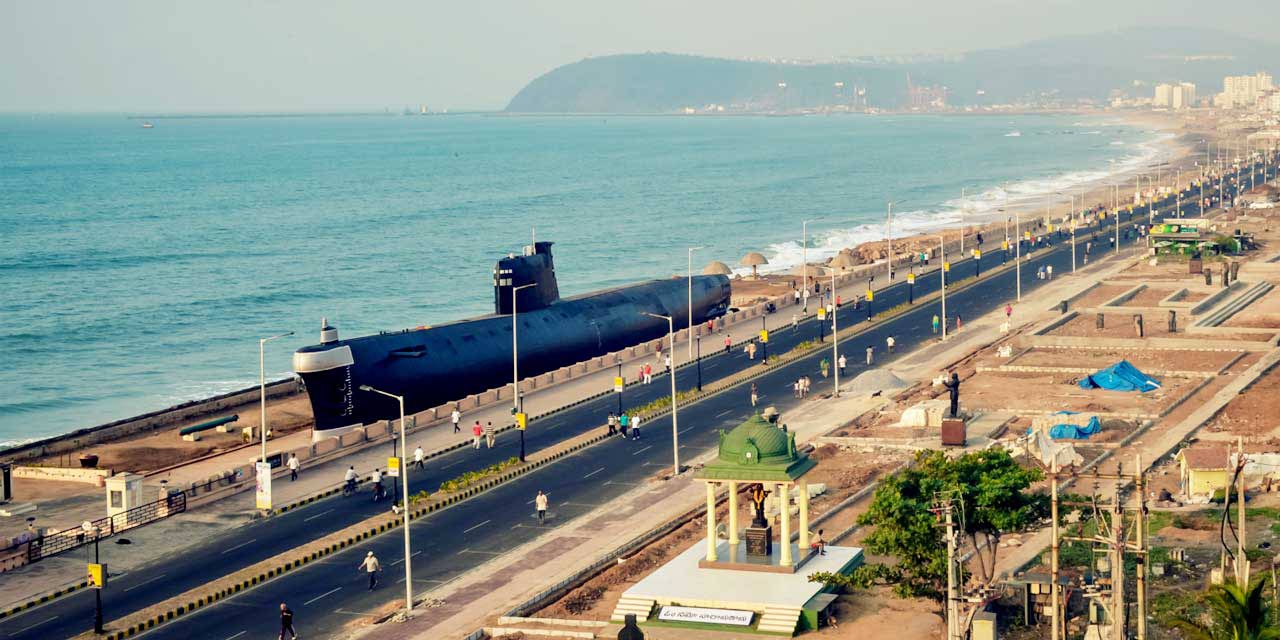 The Submarine Museum is a remarkable testament to India's naval history and technological advancements. Transforming a decommissioned submarine, INS Kurusura, into an interactive museum, offers a unique opportunity to immerse yourself in the world of submarines. You can get insights into the lives of submariners and the crucial role they play in our nation's defense.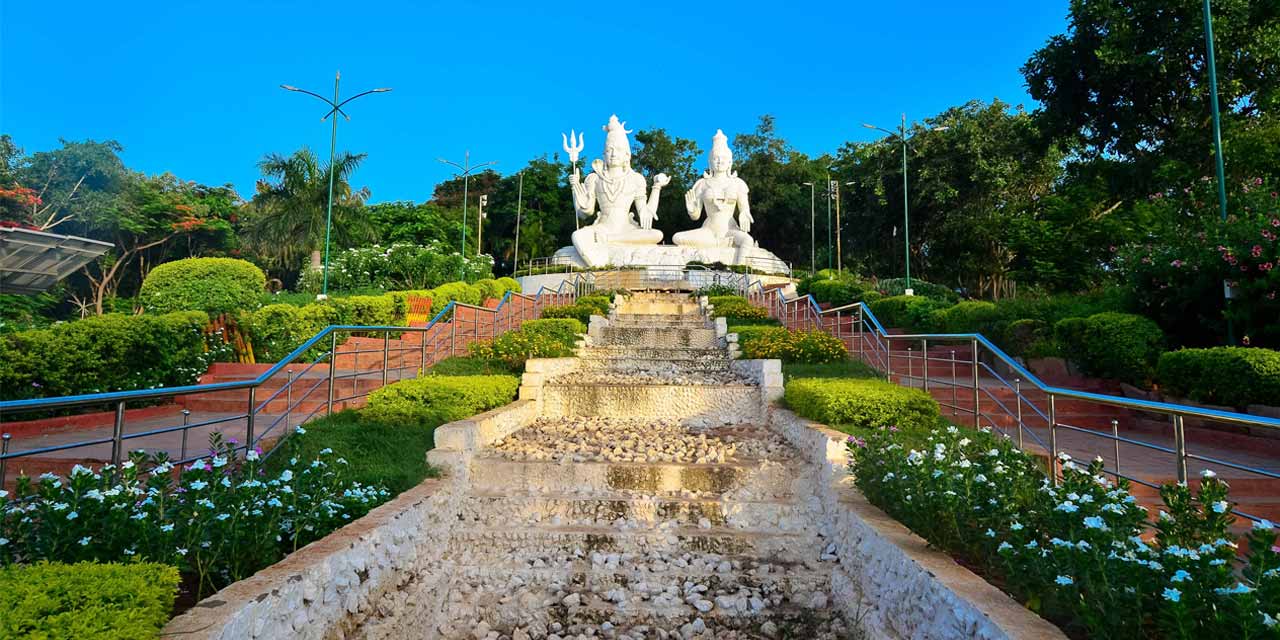 Kailasagiri, nestled in the heart of Vizag, is a picturesque hilltop park that will mesmerize you with its lush greenery and awe-inspiring vistas. With its charming ropeway ride, floral clock, and captivating sculptures, Kailasagiri provides a serene sanctuary for those seeking tranquility and a connection with nature.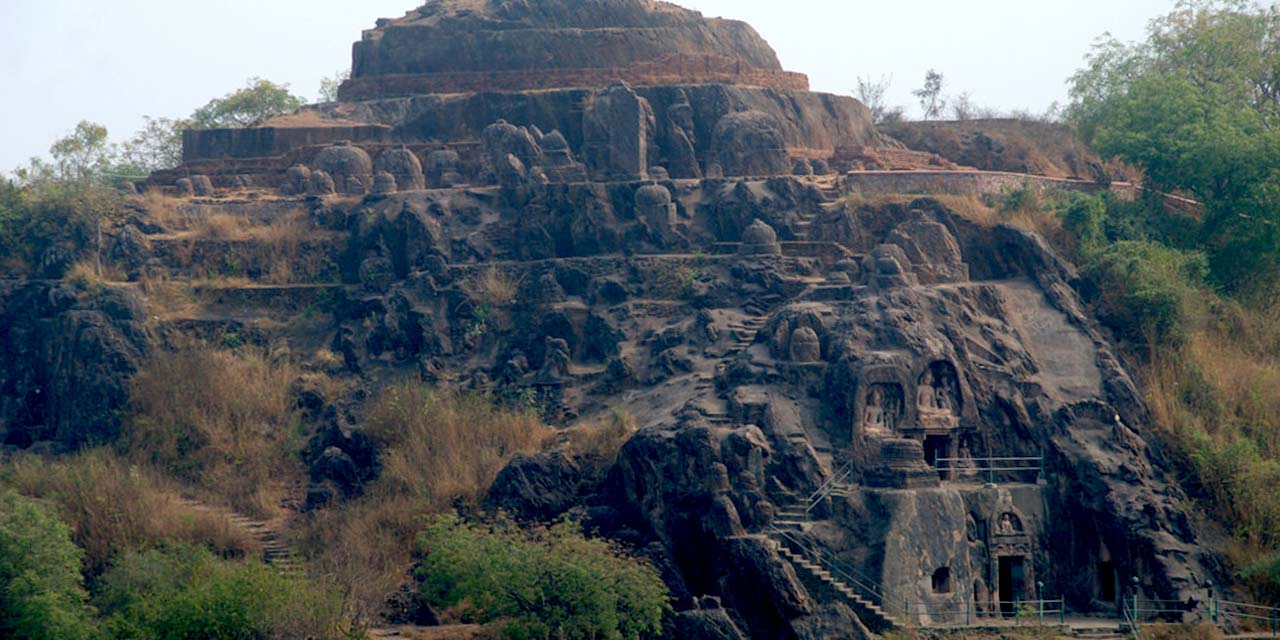 Bojjannakonda, located in Sankaram village, is a treasure trove of Buddhist art and architecture. The intricately carved caves and beautifully adorned stupas bear witness to the Buddhist culture that flourished in ancient Andhra Pradesh. Visiting Bojjannakonda offers a profound spiritual experience and a deep appreciation for our rich heritage.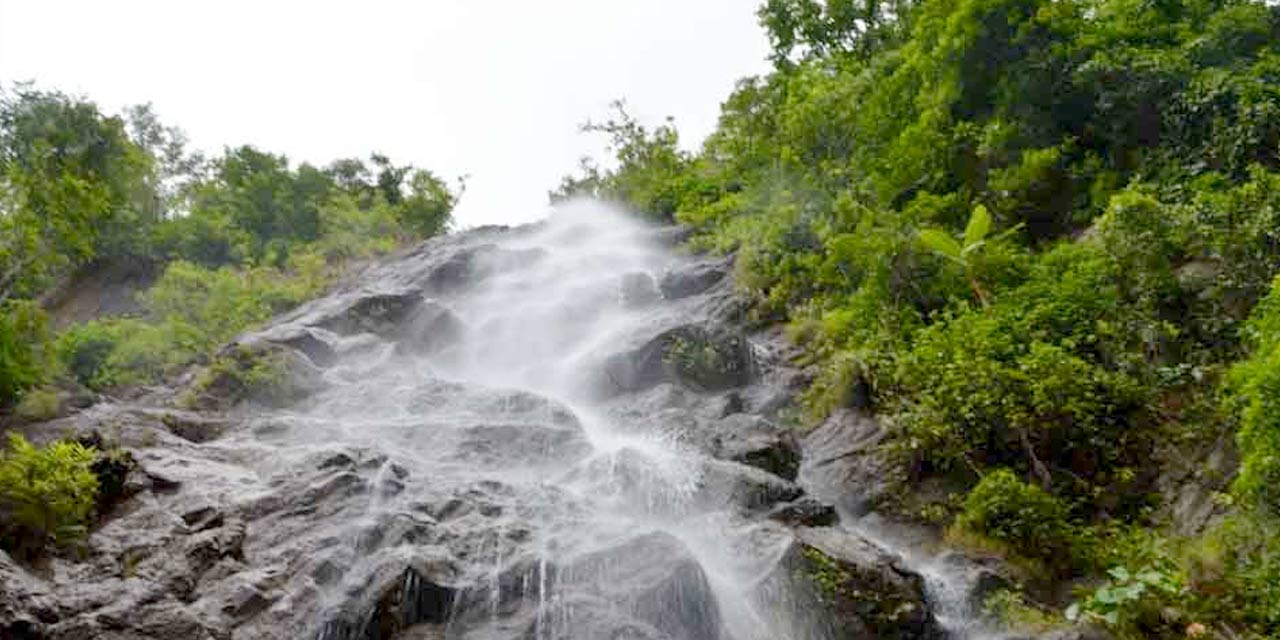 Katiki Waterfalls, situated amidst the scenic beauty of the Eastern Ghats, captivates you with its picturesque charm. The cascading waters gracefully fall from a height of 100 ft and plunge into a pool, creating a tranquil atmosphere that is perfect for nature lovers. Photography enthusiasts will love to capture the lush greenery surrounding the waterfalls.
Activities & Things to do
Vizag offers a captivating array of activities. You can experience the serenity of Rishikonda Beach, indulging in thrilling water sports such as kayaking and surfing.
Embark on a spiritual journey by visiting the ancient Simhachalam Temple, renowned for its stunning architecture and religious significance. Shoppers can explore bustling markets like Rama Talkies, NehruBazaar, and Daba Gardens, abundant with traditional handicrafts, textiles, and jewelry.
You can take home beautiful Kondapalli and Etikoppaka toys depicting rural life, animals, and mythological characters. You can buy Araku coffee, chocolate, and spices to gift your loved ones. Check out Ikkat and Pochampally sarees, which are popular among women.
How to reach Vizag from Chennai
Traveling to Vizag from Chennai is a seamless experience, thanks to the various transportation modes at your disposal. Visakhapatnam Airport is well-connected to Chennai by regular flights.
The road journey to Vizag from Chennai is a long one covering a distance of 795 km, however an enjoyable one, with well-maintained highways connecting the two cities. Private and state bus services provide comfortable and pocket-friendly travel.
Additionally, trains provide a convenient travel option, with regular services between Vizag and Chennai.
---
Embarking on a trip to Vizag from Chennai ensures a delightful vacation. From the serene beaches to the intriguing Submarine Museum, the city has much to offer. Book our Vizag tour packages from Chennai to enjoy exploring Vizag's cultural heritage. You can indulge in delicious local cuisine and soak in the region's scenic beauty to create lasting memories with your family and friends.