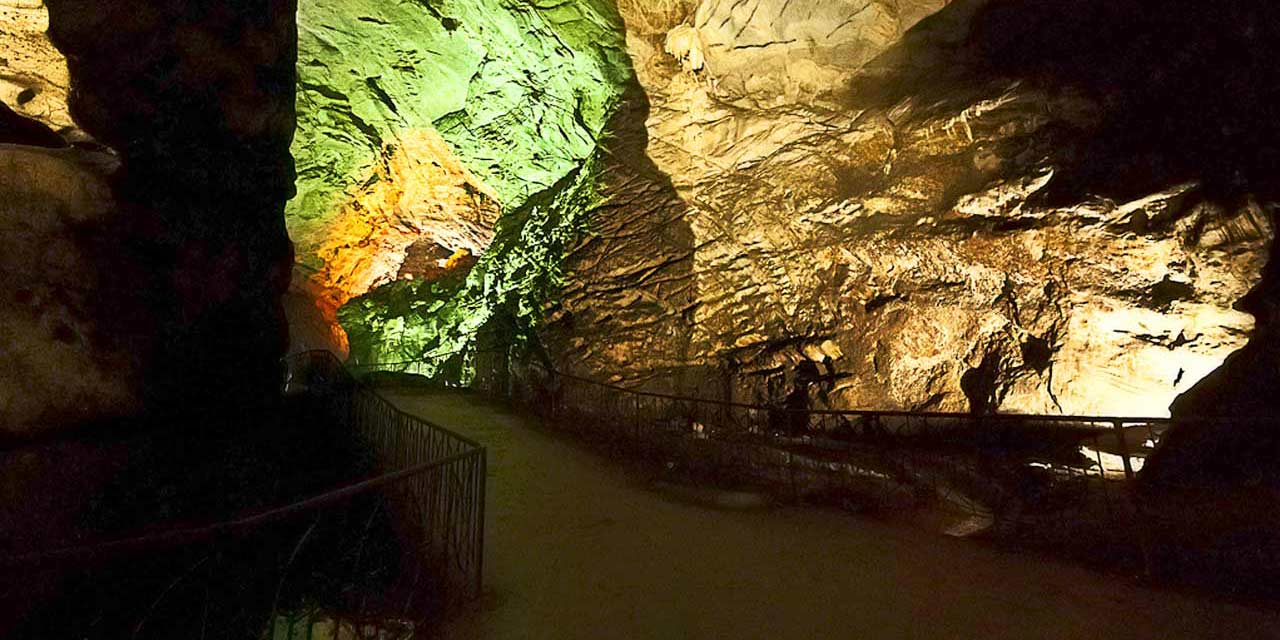 Borra Caves Vizag Entry Fee
60 per person for Adults
45 per person for Children
25 for Phone Camera
100 for Digital / Still Camera
100 for Video Camera
Borra Caves Vizag Phone
---
Rating:
| 4/5 stars
Based on total 47 reviews
Borra Caves Vizag Address: Visakhapatnam, Andhra Pradesh, 531149, India
---
Located in the Ananthagiri mandal of the Visakhapatnam district in Andhra Pradesh are one of the largest caves of the country known as Borra Caves.
Discovered by William King George of the Geological Survey of India, these one million year old caves attract huge number of tourists every day and have become one of the major attractions of Vizag. Located at an elevation of 1400 m above sea level, these beautiful caves are a visual treat to the tourists.
There are several legends regarding the discovery of the caves among the tribals living here. According to a popular legend, Borra caves were discovered when a cowherd while searching for his lost cow came across these caves. He found a Shiva Lingam inside the cave and believed that Lord Shiva has saved his cow.
The villagers built a small temple outside the cave which is visited by the people coming here. Another popular belief is that the Shiva Lingam found here had a stone formation of cow above it and the udder of this cow is believed to be the source for Gosthani river that flows through the Vizag city.
Borra Caves were formed as a result of the flow of Gosthani River on the limestone deposits. These caves are known for the breathtaking stalactite and stalagmite formations such as Shiva-Parvathi, Rishi's Beard, Mother-Child, Crocodile, Human Brain, Tiger and Cows udder.
Image Gallery of Borra Caves Vizag
Borra Caves are mainly inhabited by the bats that feed on flowers and fruits such as jamun, guava, mango etc. The caves, beautifully lit by the Andhra Pradesh Tourism Development Corporation give these caves an enchanting look.
One of the major attractions of Vizag, Borra Caves is a must visit tourist destination. The various interesting formations, the beautiful lighting, the temple make these caves a popular tourist site in Vizag which should not be missed by anyone.
Location Map for Borra Caves Vizag