Considered the Jewel of the East Coast, Vizag is known for its tranquility, picturesque charm, and rich heritage and culture. Lush hills and fantastic sea views also make this place unique. Vizag tour packages for couples offer the perfect opportunity to rekindle your romance.
Vizag is an ideal romantic getaway. You can have a surreal experience amidst pristine nature, walking hand in hand with your partner, and enjoy the true essence of this coastal gem. You can unplug from the monotonous daily schedule and be transported into a world filled with natural beauty and thrilling adventures.
Restore the spark in your relationship with Vizag tour packages for couples by Holidays DNA. Besides fun-filled activities, you can also take a spiritual tour around the ancient shrines.
Why do Indians love Vizag for vacation?
Embraced by the Bay of Bengal, Vizag is replete with stunning beaches. Vizag is not only a commercial hub but also offers multiple holidaying options. As it is easily accessible by road, rail, and air, Indians love to plan a tour of the coastal city.
In addition, you can enjoy its coastal climate, which is perfect for a vacation at any time of the year. Be it a short weekend trip or a long vacation, you can thoroughly enjoy Vizag.
Packages Overview
Vizag offers a host of exciting experiences for couples looking to explore its natural beauty and vibrant culture. Book Vizag tour packages for couples for a romantic getaway full of rejuvenation and adventurous activities.
You can enjoy a day spent exploring the breathtaking beaches of Vizag while indulging in some rejuvenating spa treatments. You can also go on an adventure with your partner at the popular Simhachalam Hill Ranges and see sites like Araku Valley and Borra Caves.
Vizag tour packages for couples by Holidays DNA can be tailored to suit your individual preferences and budget. You can choose from a range of romantic activities such as sightseeing tours, boat rides, and star-gazing at Kailasagiri Hill Park. There are also options to visit popular temples and monuments like the Subrahmanya Temple, Vuda Park, and Thotlakonda Buddhist Complex.
Why book with us?
Vizag Tour Packages for Couples by Holidays DNA are designed to make the best of what Vizag has to offer. With our affordable packages, couples can explore the beautiful landscape and numerous attractions that this city has to offer. From breathtaking views of beaches to captivating architecture and heritage sites, there is something for everyone in Vizag.
We provide tailor-made Vizag Tour Packages for Couples that suit every budget. Our experienced tour guides will help you explore all the major tourist attractions of Vizag as well as some lesser-known gems in the city. We also ensure that your stay is comfortable with our carefully selected hotels and resorts located at key locations across the city.
Resort & Hotels options with Chikmagalur Tour Packages for Couples
You can find ample accommodation options in Vizag according to your budget and preferences. Most of the hotels and luxury resorts provide personalized services, comfortable rooms, and a world-class dining experience.
You can plan an anniversary or birthday surprise for your partner. You can also avail candlelight dinner with complimentary wine. Together, you can hit the gym or take massages and relax at the spa. From the balconies of the snug rooms, you can enjoy panoramic vistas at the popular resorts of Vizag.
Popular sightseeing places in Vizag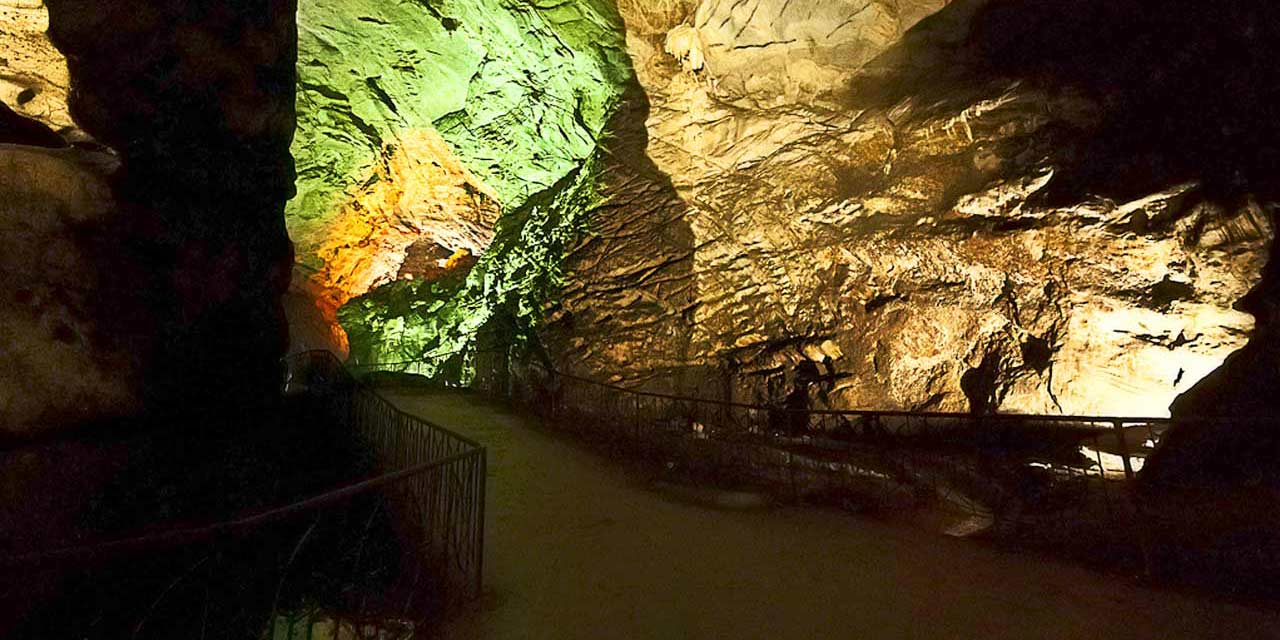 You can visit the largest caves in the country, Borra Caves, perched at an altitude of 705 m. They are formed by the Gosthani River flowing on the limestone deposits. You can observe the real beauty of the karstic limestone structures when the sunlight enters the caves. You will be enthralled by the enigmatic beauty of the surrounding evergreen forests.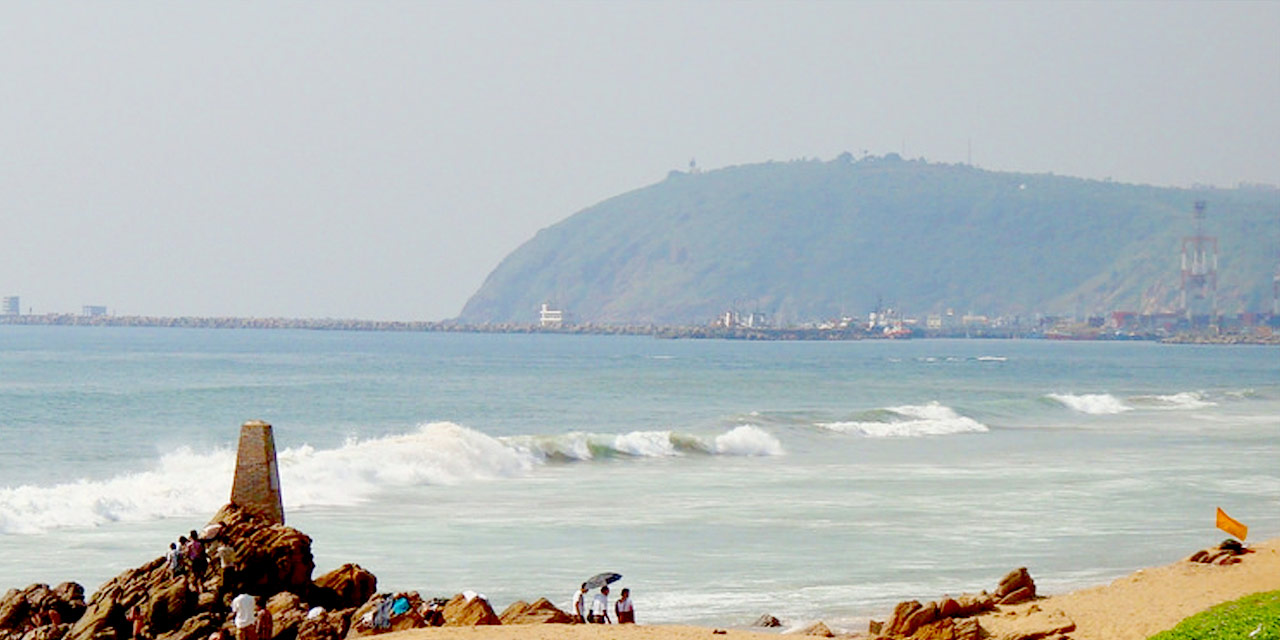 Dolphin's Nose is a popular viewpoint located at a height of 358 m above sea level. Couples will enjoy visiting the lighthouse and relaxing in the park. You can capture mesmerizing views of the ports, beaches, and the entire city from this viewpoint. Photography enthusiasts will love the enchanting sunset views.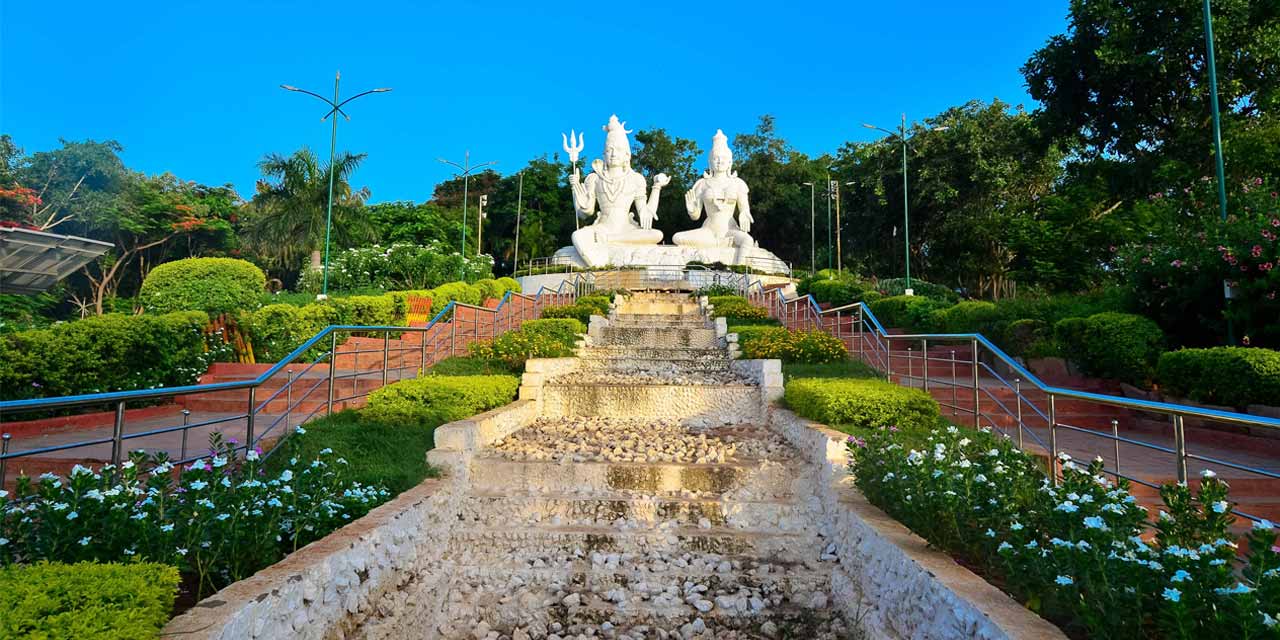 Situated at an elevation of 360 m, Kailasagiri is one of the most popular hill stations in Vizag. It is a great picnic and pilgrimage spot. You can admire the gigantic statue of Shiva and Parvati here. You will be thrilled by the ropeway ride to the hilltop.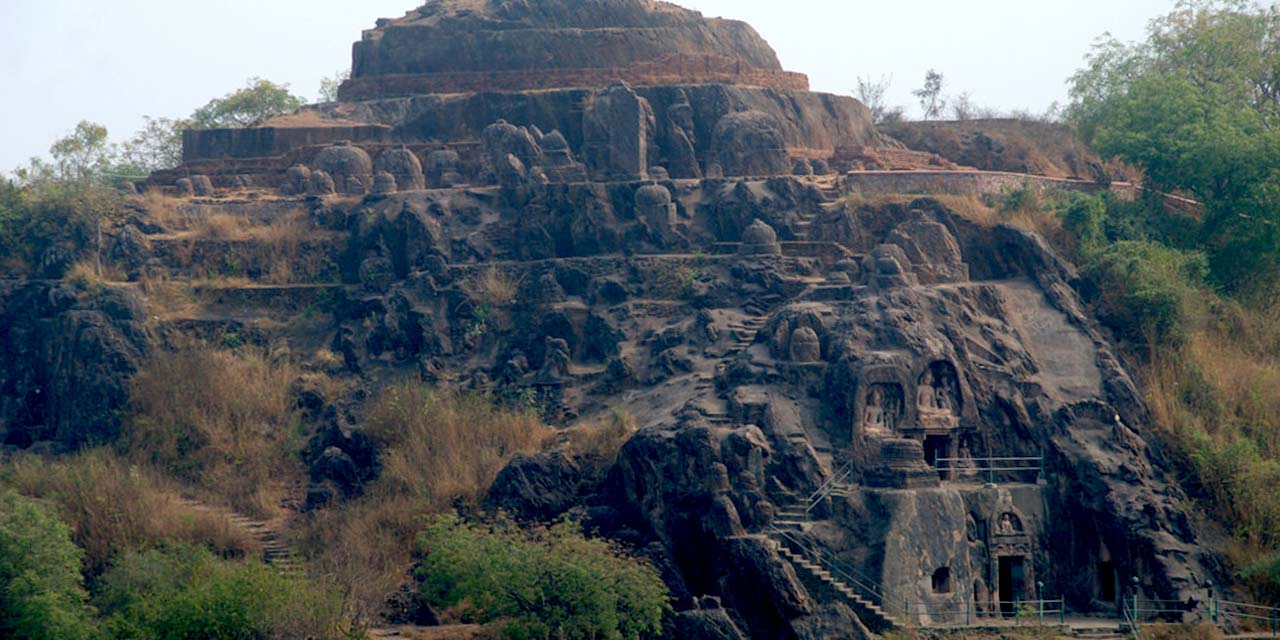 Bojjannakonda is a historical site dating back to the 4th century and is a chief attraction in Vizag. It is a group of 6 rock-cut Buddhist caves. You can admire the intricately carved Buddha statue and other sculptures and stupas. With nearby hills, farms, and parks, the site offers solitude and abundant beauty to unwind and spend some time together.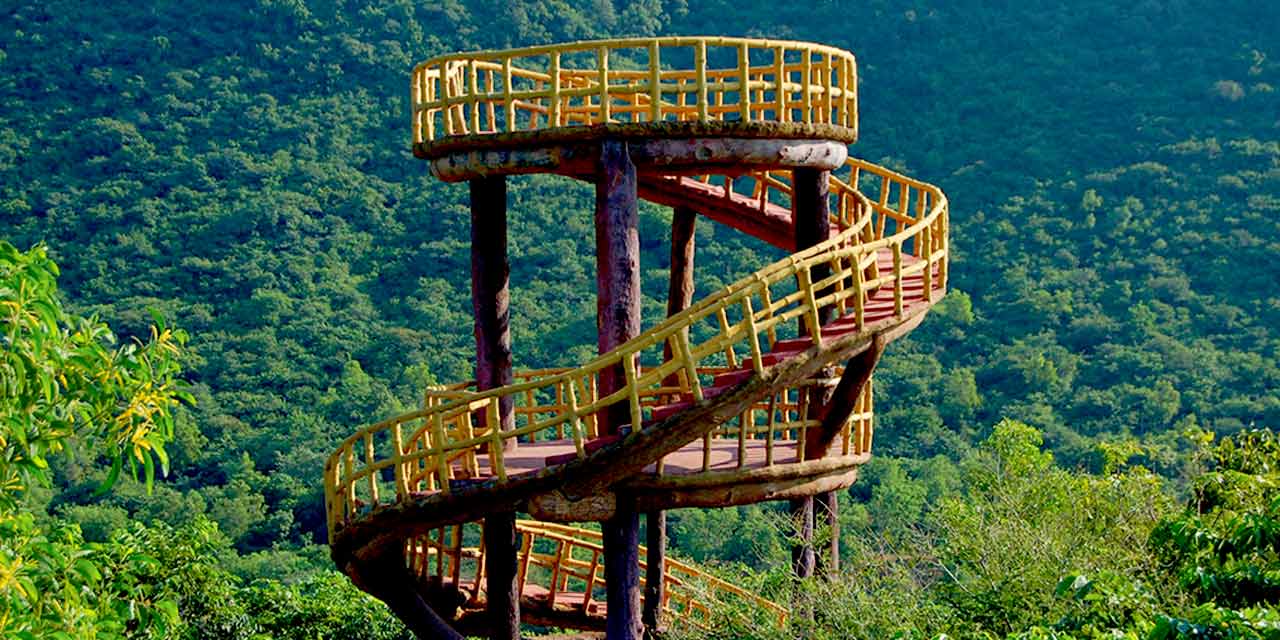 You can visit Kambalakonda Wildlife Sanctuary to witness the flora and fauna spreading over 71 sq km. You can trek and hike in this forest reserve. There is a lake at the center of the park, where you can indulge in kayaking. You can even plan a picnic in the designated area.
Activities & Things to Do in Vizag
You can enjoy bird watching and boating on the waters of Kondakarla Ava, a popular lake and bird sanctuary. At the Visakha Museum, you can dig into the glorious history. You can visit Sagar Nagar Beach in the early morning and relax on its golden sands and turquoise waters.
Be it the lavish shopping malls or the humble marketplaces, you can find ample shopping opportunities in Vizag. You can head to the Old Book Market, Jagadamba Center, Lepakshi Handicrafts Emporium, Daba Gardens, Nehru Bazar, and Rama Talkies. You can also check out Kurupam Market for traditional jewelry.
You can buy Araku spices, chocolates, and coffee. Check out Etikoppaka wooden toys, key chains, and wind chimes to gift your loved ones. You can buy chandeliers, mirrors, and earrings decorated with seashells at the beachside shops. Madugula Halwa, a sweet made with ghee and dry fruits, is a must-buy item. You can purchase Ikkat, Gadwal, and Ponduru Khadi sarees.
How to reach Vizag
Major Indian cities like Delhi and Kolkata are well-linked to Visakhapatnam Airport. So you can comfortably travel to Vizag by air. Visakhapatnam Junction is well-connected by a number of trains to prominent Indian cities like Delhi, Kolkata, Bangalore, Hyderabad, and Chennai.
Vizag has a good road network with nearby cities and towns. State and private buses ply between Vizag and prominent cities like Hyderabad, Chennai, Kolkata, and Puri.
---
Vizag lets you de-stress and enjoy special occasions by indulging in the city's natural beauty and adventure activities. You can spend some quality time together while avoiding the hustle and bustle of daily life.
Book Vizag Tour Packages for Couples with Holidays DNA for a wonderful experience in Vizag. On a romantic vacation, you can create unforgettable memories in Vizag with your loved one.