One of the oldest port cities of India, Vizag or Visakhapatnam in Andhra Pradesh is a popular holiday destination. Owing to its splendid geographical location, it is a visual and spiritual retreat. You can plan a memorable vacation by booking Vizag tour packages from Hyderabad.
Vizag is a charming coastal town, also known as the 'Goa of the East.' It offers myriad holidaying opportunities. From relaxing on the pristine beaches to admiring the gushing waterfalls and indulging in thrilling activities, you can thoroughly enjoy all of them.
Why do people from Hyderabad love Vizag for vacation?
Vizag is just 617 km from Hyderabad, which makes it an ideal weekend getaway. Located by the mesmerizing Bay of Bengal, it presents unmatched natural beauty and a plethora of fun activities.
Moreover, the temperature in Vizag is lower by 3˚C-7˚C compared to Hyderabad, making it an ideal holiday destination. Vizag offers spectacular sightseeing options, amazing infotainment, and a range of recreational activities for all kinds of tourists.
Packages Overview
Vizag is well known for its stunning beaches, lush green hills, ancient temples, and Chalukya monuments. Our Vizag tour packages from Hyderabad give you an opportunity to explore the beach city in its entirety.
Vizag tour packages from Hyderabad by HolidaysDNA are crafted based on your budget, interests, and preferences. The package includes transport, accommodation in the most comfortable hotels, and sightseeing tours across iconic locations.
Why Book with Us?
Vizag offers beautiful beaches and mesmerizing hilltop views, along with many interesting activities for all types of travelers. Booking your Vizag tour packages from Hyderabad by Holidays DNA ensures you enjoy the serenity of nature without worrying about your itinerary.
We plan a trip to the splendid beaches and lush hills. You can add the thrill of engaging in exciting activities like scuba diving, surfing, snorkeling, and other water sports, or opt for fun shopping trips to local markets. We also offer convenient transportation services for hassle-free travel between Hyderabad and Visakhapatnam.
Our comprehensive Vizag tour packages from Hyderabad cover all your needs, so you have a comfortable and memorable trip without any stress. Moreover, booking your trip with us lets you personalize the entire package based on your preferences and specific travel needs.
Resort & Hotels options with our Vizag Tour Packages from Hyderabad
You can choose from a wide range of resorts and hotels for a comfortable stay in Vizag. From decent homestays and budget hotels to lavish resorts and sea-view accommodations, you can pick the one based on your preferences.
The Vizag tour packages from Hyderabad include resorts and hotels with world-class hospitable service and the utmost comfort based on your budget. You can opt for special meals for kids, babysitting services, and arrangements for senior citizens. A variety of amenities, including a gym, spa, and kids' play area, are also available in most luxury hotels.
Popular Sightseeing Places
The popular sightseeing places in Vizag are: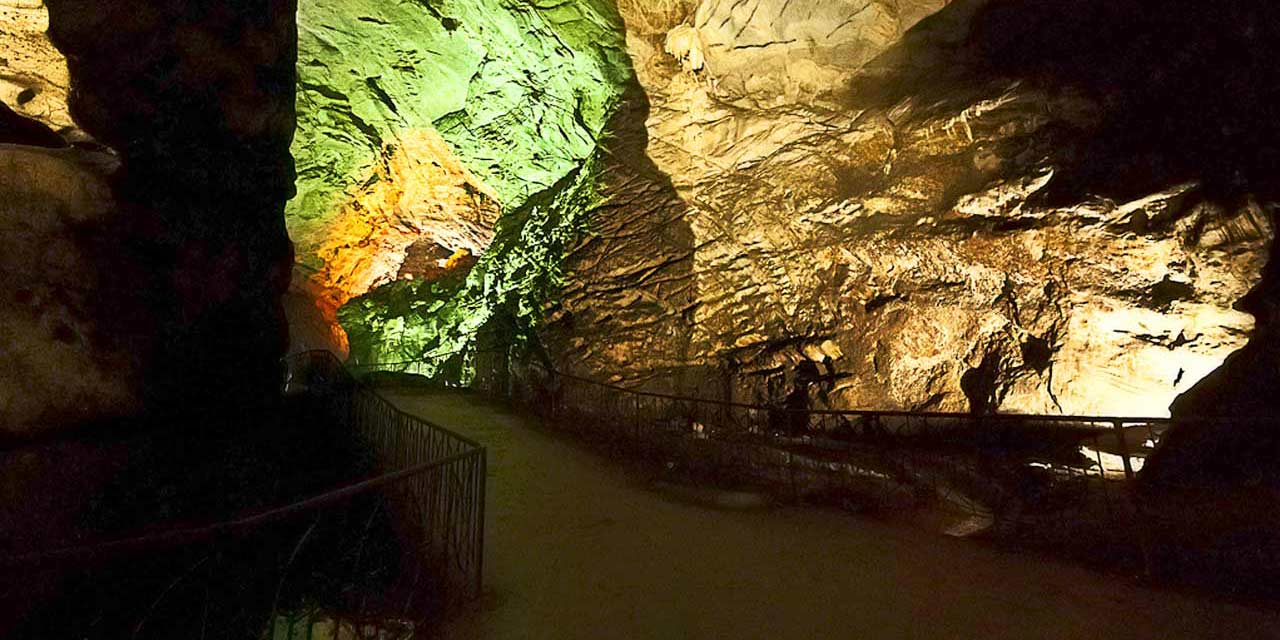 Located on the Ananthagiri Hills of the Araku Valley, Borra Caves are among India's largest and deepest caves. They are located at a height of 1400 m. You will be mesmerized by the colorful lights reflected by the stalagmite and stalactite formations in different shapes. The caves also house a Shiva temple at the entrance.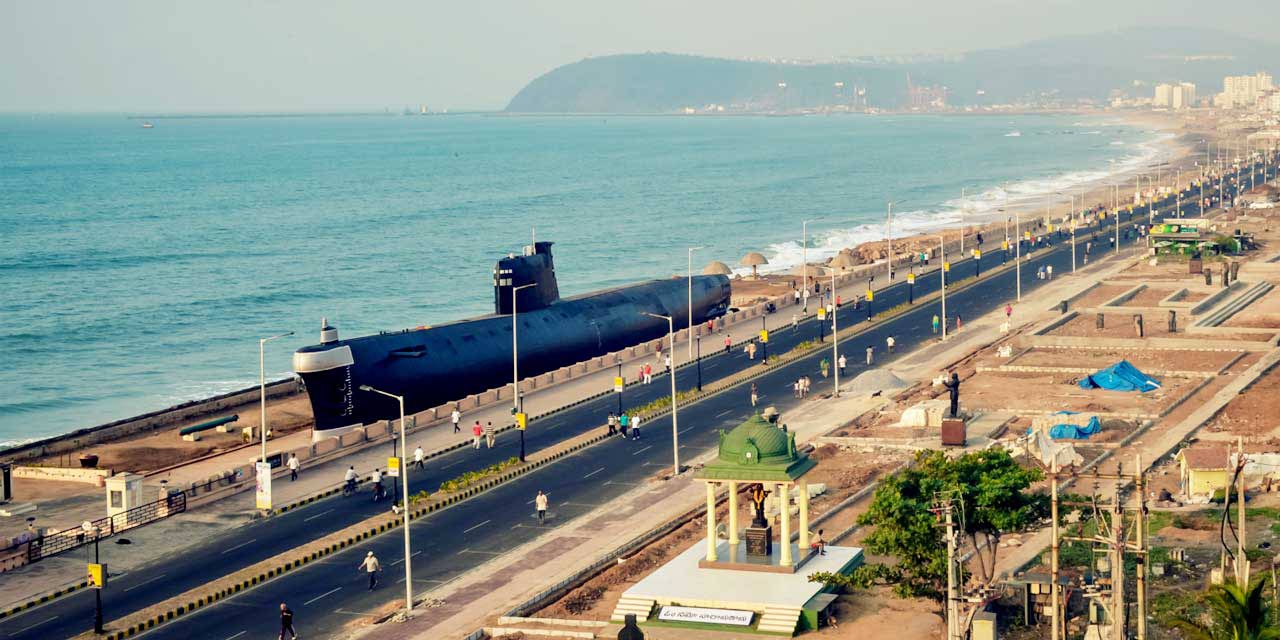 The Submarine Museum, located on Ramakrishna Beach, is the first of its kind in Asia. You will be awestruck to see the museum inside an actual submarine, INS Kurusura. You can view the various parts of a submarine, including the sonar room and war room. Inside the museum, you can browse through artifacts, pictures, and articles related to submariners' life under the water.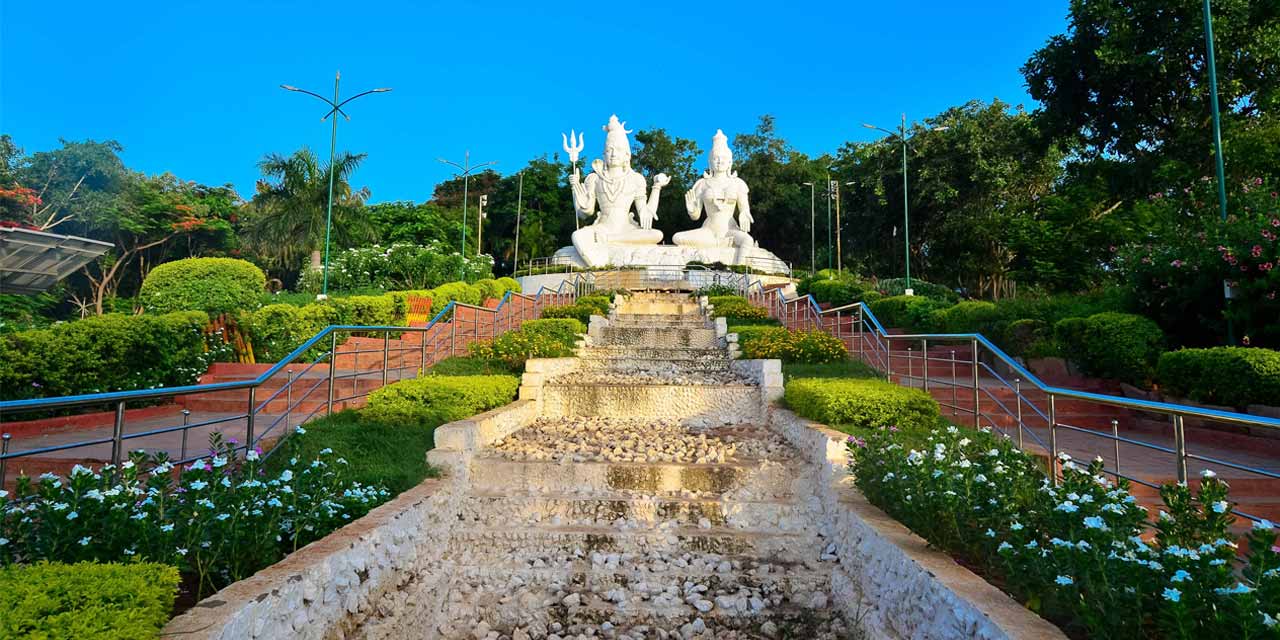 Kailasagiri is a beautiful hilltop park spread over 100 acres. You can soak in the breathtaking views of the surrounding landscape. The main attraction here is the 40 ft tall statues of Shiva and Parvati. You can enjoy a ropeway ride to the top. Children can have fun at the children's park while adventure seekers can enjoy the gliding point.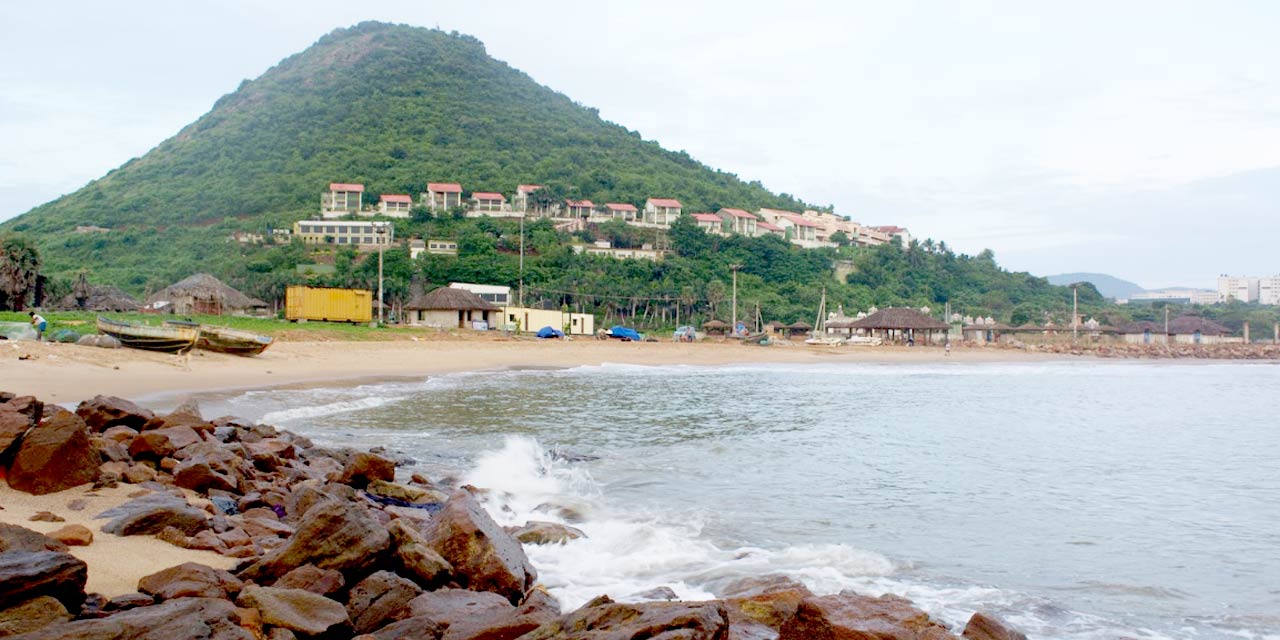 Rushikonda Beach is also called the 'Jewel of the East Coast' due to its unspoiled natural beauty. You can enjoy the emerald landscape and frothy blue sea from the golden sands of the shores. Water sports like jet skiing, scuba diving, swimming, and surfing are popular adventure activities here.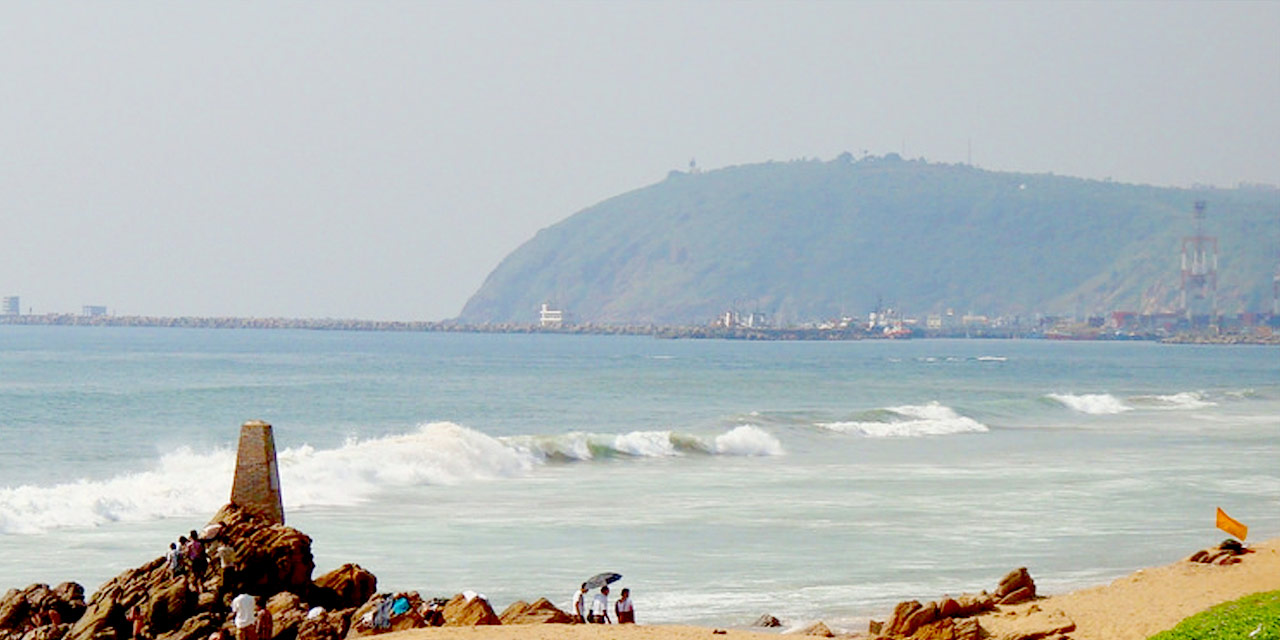 Dolphin's Nose, located at a height of 358 m, is a popular viewpoint in the shape of the nose of a Dolphin. Photography enthusiasts and nature lovers will be mesmerized by the scenic views from the hilltop. A majestic lighthouse on top of the hill is the main attraction here.
Activities & Things to do
Vizag is a powerhouse of activities. You can visit the ancient Simhachalam Vishnu Temple. Children can enjoy the Indira Gandhi Zoological Park and Matsyadarshini Aquarium. You can enjoy a stroll on Yarada Beach.
Head to the Old Book Market for second-hand books. You can visit Jagadamba Center and CMR Shopping Mall for electronics and branded goods. Check out Daba Gardens for sports goods and Nehru Bazaar for great deals.
You can buy sculptures of animal figures, Buddha heads, crockery, and decorative items to gift your loved ones. Check out exclusive Gadwal, Pochampalli, and Ikkat sarees for women. Araku coffee, Kalamkari paintings, and Kondapalli wooden toys make great souvenirs.
How to reach Vizag
Visakhapatnam Airport is 8 km from the city center. Several major airlines like IndiGo, Air India, and Jet Airways operate flights to major cities like Bangalore, Kolkata, and New Delhi.
Visakhapatnam Junction is the railway station that connects Vizag to major cities like Chennai, Kolkata, and Bangalore. Konark Express and Janmabhoomi Express ply between Hyderabad and Vizag.
Vizag has excellent road connectivity to nearby towns and cities. In addition, government and private buses are available from cities like Chennai, Vijayawada, and Hyderabad.
---
Replete with scenic beauty, serene beaches, historical temples, and adventure activities, Vizag is the perfect destination for those seeking to make beautiful memories on a weekend getaway or a long vacation. You can travel from Hyderabad to Vizag to unwind and relax with your family, spouse, or friends. Booking Vizag tour packages from Hyderabad by Holidays DNA allows you to have a stress-free and enriching experience of the serene beach city.