Vizag, Bhadrachalam, and Papikondalu are some of the most unique and beautiful places in Andhra Pradesh. From ancient temples to stunning vistas, these three destinations offer something for everyone. Whether you are looking for a spiritual break, a serene getaway, or an adventure-filled vacation, our Vizag Bhadrachalam Papikondalu Tour Packages have got you covered.
We at "Holidays DNA" at www.vizagtourism.org.in include all the major attractions in these three places. Our tour packages cover accommodation, sightseeing, and meals, so you do not have to worry about anything.
Book our "Vizag Bhadrachalam Papikondalu tour packages" for a fun-filled and memorable holiday. Our packages include visits to the most popular attractions in Vizag, Bhadrachalam, and Papikondalu, such as Simhachalam Temple, Borra Caves, Papi Hills Scenic Spots, Kakinada Beach, and many more.
Our team personalizes the packages to fit your budget and travel requirements. In addition, we offer Vizag Bhadrachalam Papikondalu tour packages from several major locations across the country. These include all the main cities, such as Bangalore, Hyderabad, Delhi, Mumbai, Chennai, etc.
Popular Sightseeing Places in Papikondalu that can be visited with this package
1. Papikondalu Hills
You can take a boat ride from Rajahmundry or Bhadrachalam over the Godavari River to capture the real essence of the Papikondalu Hills. You can admire the set of 3 hills forming a charming gorge on the Godavari and be enthralled by the majestic natural beauty.
2. Gandi Pochamma Temple
Gandi Pochamma Temple is a sacred Hindu shrine situated on the banks of the Godavari River. You can reach the temple by a scenic boat ride on the river. You can pray to the presiding goddess at the temple and soak in the surrounding scenic views.
3. Perantapalli Village
Perantapalli Village is situated along the Kunavaram-Rajahmundry waterway. You can reach this quaint little village by an enjoyable boat ride. The two well-known tourist spots here are Ramakrishna Muni Vatika Ashram and Sri Veereswara Swamy Temple, dedicated to Lord Shiva. You can cherish the serene and divine vibes.
4. Jamalapuram Temple
Jamalapuram Venkateswara Swamy Temple is dedicated to Lord Balaji. Also known as Telangana Tirupati, this temple is one of the oldest in the state of Telangana. Every day, free meals are offered to people who visit the temple. You can seek divine blessings and also enjoy the beautiful landscape.
5. Papikondalu National Park
Papikondalu National Park is a large forest reserve. It is known for its agro-diversity, with over 96 species of wild crops. You can spot endangered bird species like the River Tern and Pallid Harrier. The mammals sighted here include the Indian Gaur, Bengal Tiger, and Sambar.
Popular Sightseeing Places in Bhadrachalam that can be visited with this package
1. Sri Sita Ramachandra Swamy Temple
Located on the banks of River Godavari, Sri Sita Ramachandra Swamy Temple is dedicated to Lord Rama. The three idols of Rama, Sita, and Lakshmana are believed to be self-manifested. You can observe Vishnu's incarnations through intricate wall carvings. Sri Ramnavami festival is celebrated here in a grand manner.
2. Parnashala
Parnashala is a historical village and a popular Hindu pilgrimage site. According to legend, Lord Rama spent his 14 years of exile here. You can admire the beautiful sculptures of Lord Rama, Goddess Sita, and Lord Lakshmana in a hut. You can even spot Lord Rama's footprint and Ravana's chariot wheels.
3. Abhaya Anjaneya Swamy Temple
You can visit Abhaya Anjaneya Swamy Temple, dedicated to Lord Hanuman for its significant architecture and astounding sculptures. The well-crafted walls and floors and the statues of deities are sure to capture your attention. You can admire the stunning cement-made sculptures that give the impression of wooden sculptures.
4. Sabari
Sabari River joins the Godavari River at Sabari before entering the sea. The place also holds mythological importance based on Ramayana. Every October, a Sabari Smruti Yatra is held, where Adivasis come together to celebrate their devotion to Lord Rama with various colorful rituals and ceremonies.
5. Godavari Ghat
Godavari Ghat, located along the Godavari River, is a popular bathing ghat. You can take a dip in this ghat before visiting the Rama temple. You can admire the Ramayana scenes depicted on the boulevard along the banks. You can also enjoy boat rides in the river.
Popular Sightseeing Places in Vizag that can be visited with this package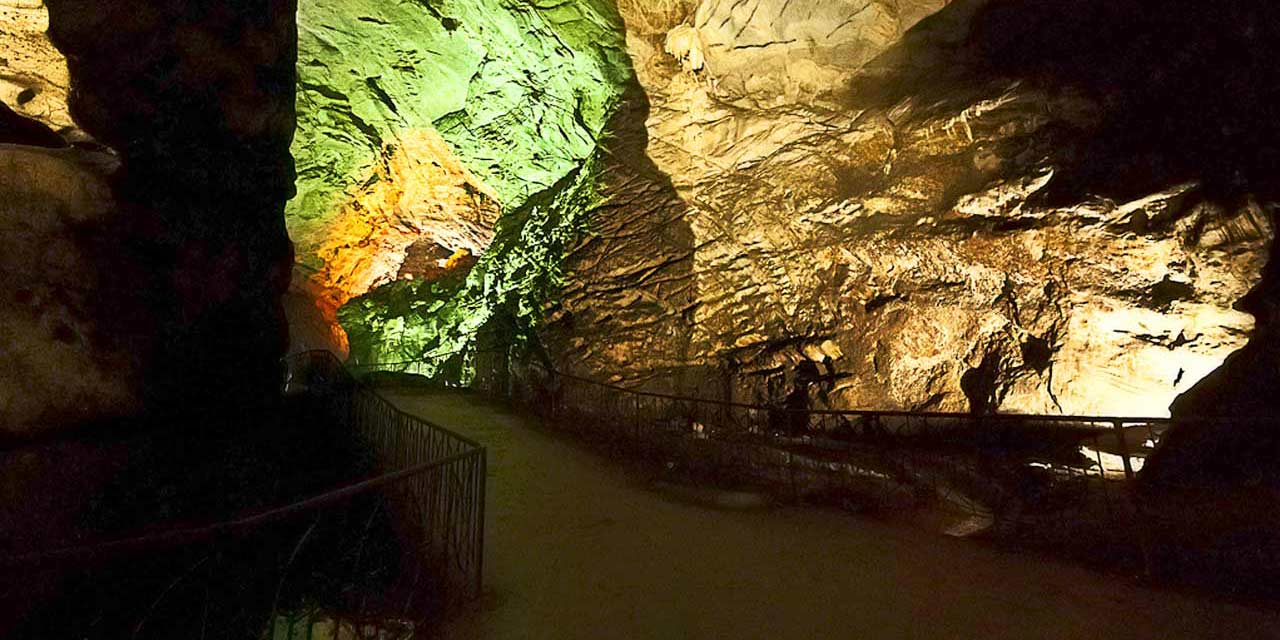 Borra Caves are natural karstic limestone formations. These formations display different shapes like Shiva-Parvati, Rishi's beard, crocodile, human brain, mother-child, cow's udder, and tiger. You will be mesmerized by the beautiful sight of the sun's rays striking the rocks.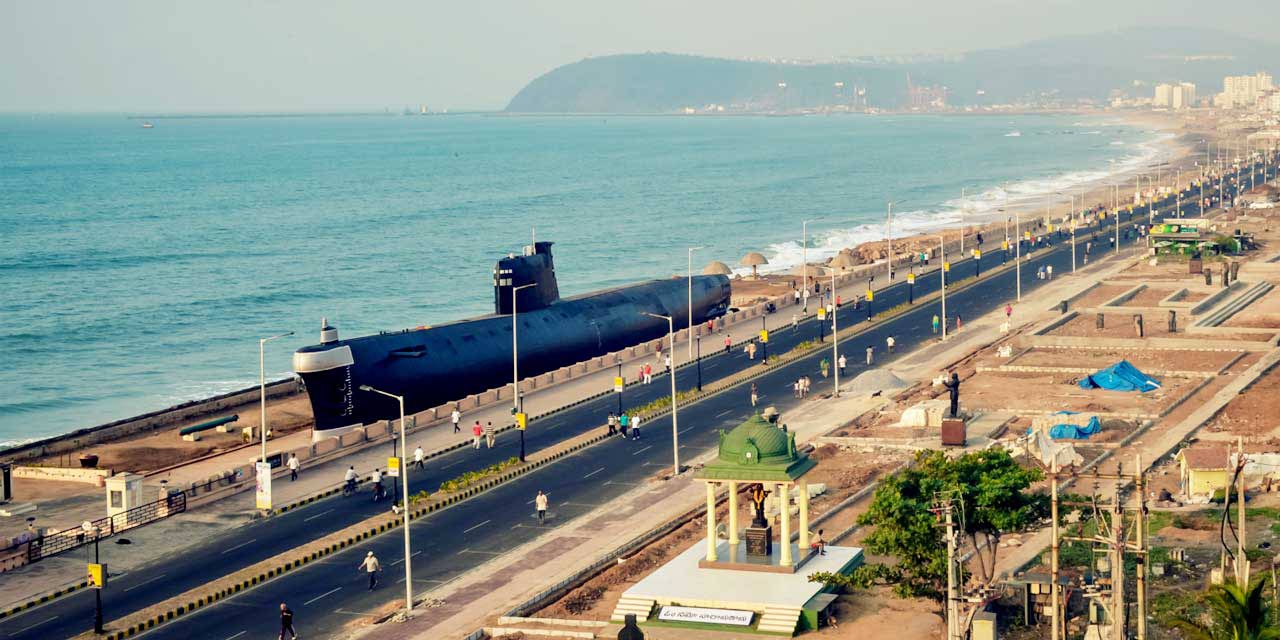 Set in an actual submarine on Ramakrishna Beach, the Submarine Museum attracts tourists of all age groups. You can take a guided tour inside the submarine to learn about the lives of submariners underwater. You will be awed by the artifacts, pictures, and articles used in wars.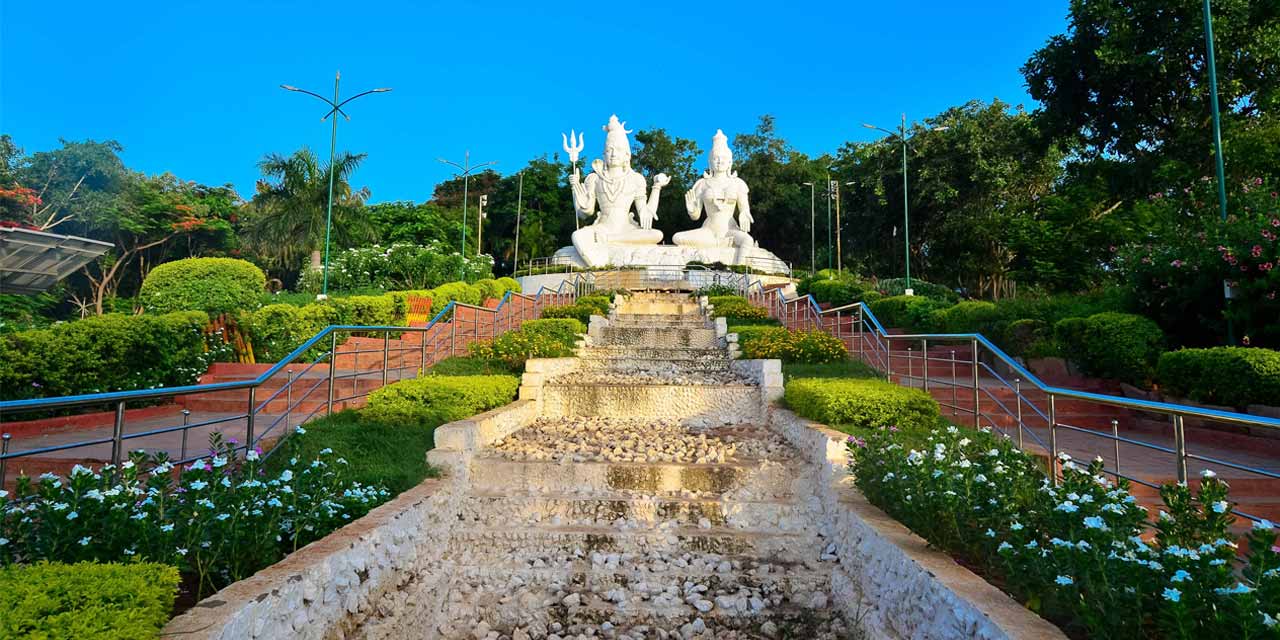 Kailasagiri is a well-maintained hilltop park with refreshing greenery and amazing structures. The major attraction is the 40-ft-tall statue of Shiva-Parvati. You can take a ropeway ride to the top for some thrill. You can enjoy panoramic views from the park and even plan a delightful picnic here.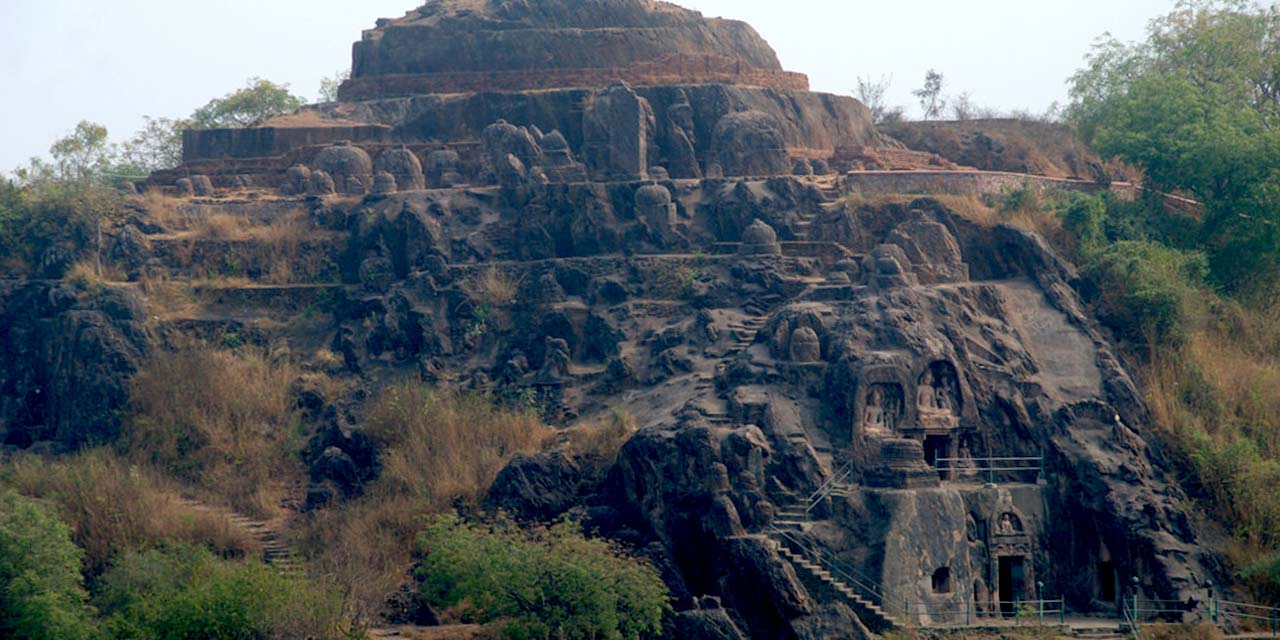 Bojjanakonda is an ancient Buddhist site. You can visit the ancient Buddhist rock-cut caves here to learn about Buddhist art and philosophy. You have to climb around 150 steps to reach the point. You can admire the sitting Buddha statues and the intricately engraved monolithic stupas.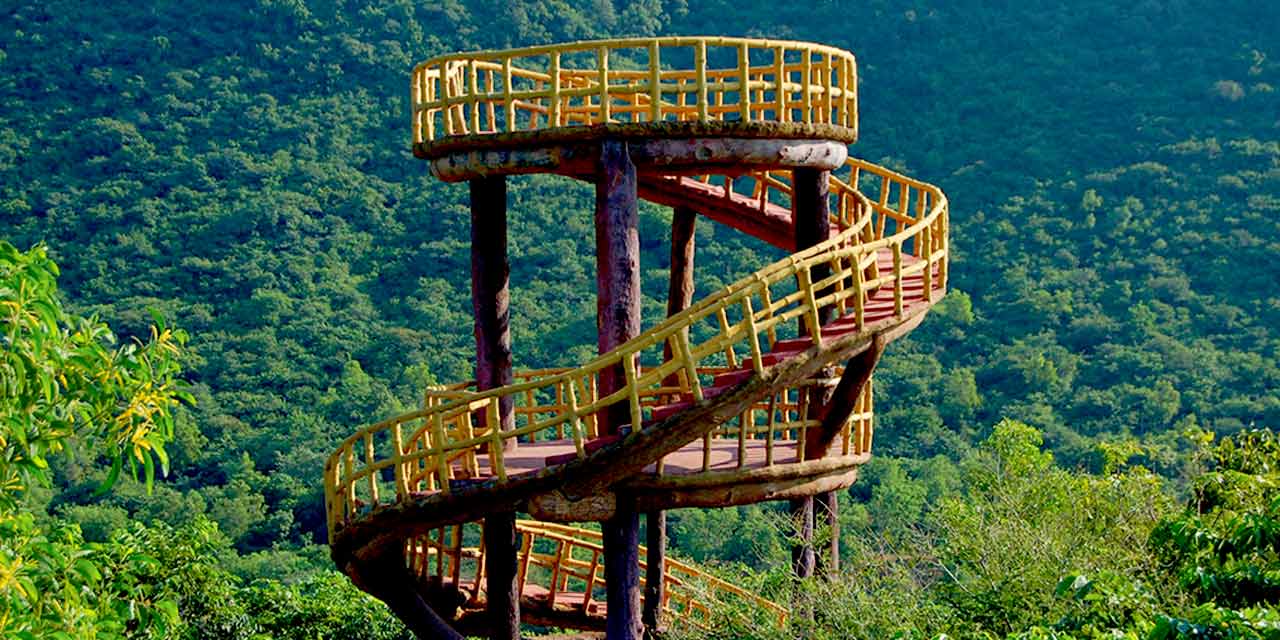 Kambalakonda Wildlife Sanctuary is a popular forest reserve where you can spot animals like the Indian Leopard and Russell's Viper. Birds like the Indian Peafowl and Indian Golden Oriole can also be spotted at the sanctuary. You can go on a night safari ride. Adventure enthusiasts can check out trekking and kayaking.