Vizag, Arasavalli & Kalingapatnam are must-visit places located in Andhra Pradesh. They are dotted with attractions that offer stunning visuals and enthralling experiences. From culture to adventure, there is something for every type of traveler. Our customized Vizag Arasavalli & Kalingapatnam tour packages offer you an opportunity to explore the beautiful attractions of these destinations.
We at "Holidays DNA" at www.vizagtourism.org.in have prepared Vizag Arasavalli & Kalingapatnam tour packages to offer you a memorable holiday experience. Our comprehensive packages make your journey hassle-free.
Our "Vizag Arasavalli & Kalingapatnam tour packages" include accommodation, sightseeing, and adventure activities that make your holiday a wonderful one. We have made sure to include some of the best attractions of Vizag, Arasavalli & Kalingapatnam, like Sri Venkatrama Temple, Borra caves, Simhachalam Hill station, Kailasa Giri National Park, and more in our packages.
Our team of travel experts helps you make the most of your holiday with tailor-made packages that meet your travel needs. We take care of all your requirements and provide personalized services. In addition, we offer Vizag Arasavalli & Kalingapatnam tour packages from several key locations across the country. These include all the major cities such as Delhi, Hyderabad, Bangalore, Mumbai, Chennai, etc.
Popular Sightseeing Places in Kalingapatnam that can be visited with this package
1. Kalingapatnam Beach
Kalingapatnam Beach is located on the Kalingapatnam coast, where the Vamsadhara River enters the Bay of Bengal. You will be mesmerized by the tranquil atmosphere of the ancient harbor town. On this clean and safe beach, you can indulge in a plethora of thrilling water sports like swimming and beach games.
In addition, you can enjoy the enchanting vistas from the lighthouse and also admire the remarkable Buddha statue. The Kalingapatnam beach festival is celebrated every year for two days with pomp and grandeur.
2. Kalingapatnam Lighthouse
Kalingapatnam Lighthouse is a popular tourist attraction on Kalingapatnam Beach. Kalingapatnam was an important seaport during the reign of the Gang Dynasty and also during British rule.
You can access the lighthouse easily by road. The 31 m high red-and-white structure with a hexagonal masonry tower is a majestic sight. You can click beautiful pictures with the serene sea and the towering lighthouse as a backdrop. In addition, you can climb up the lighthouse and acquire panoramic views of the sea and the surroundings.
3. Kalingapatnam Buddhist Stupa
A large stupa with a 26 m diameter and wheel-shaped architecture is a popular attraction in Kalingapatnam. In the stupa, you can see three concentric circles with spokes connecting them.
At its center, you can perceive the square hub. You can also view a small stupa with an 8 m diameter. History enthusiasts will be awed by the sight of these brick structures dating back to three different periods in history.
Popular Sightseeing Places in Arasavalli that can be visited with this package
1. Sri Suryanarayana Swamy Temple
Also known as Arasavalli Sun Temple, Sri Suryanarayana Swamy Temple is believed to be built by King Devendra Verma in the 7th century. It is one of India's oldest sun temples. The main deity is an idol of Lord Surya, or the Sun God, sitting on a chariot.
You can admire the architectural splendor and beauty of the Odisha Maharanas style. You will be awed by the sight of the sun's rays falling on the deity's feet two days a year.
2. Sri Kurmanatha Swamy Temple
Sri Kurmanatha Swamy Temple is a sacred Hindu shrine also called the Srikurma or Srikurmam Temple. It is dedicated to the 2nd avatar of Lord Vishnu, Kurma. Inside the temple premises, you can witness the footprints of Chaitanya Mahaprabhu, a spiritual teacher.
Adjacent to the temple, you can see the temple tank known as Sweta Pushkarini. Prayers are offered to the tortoise idol inside the sanctum. You can also view an enclosure with live tortoises in the temple complex.
Popular Sightseeing Places in Vizag that can be visited with this package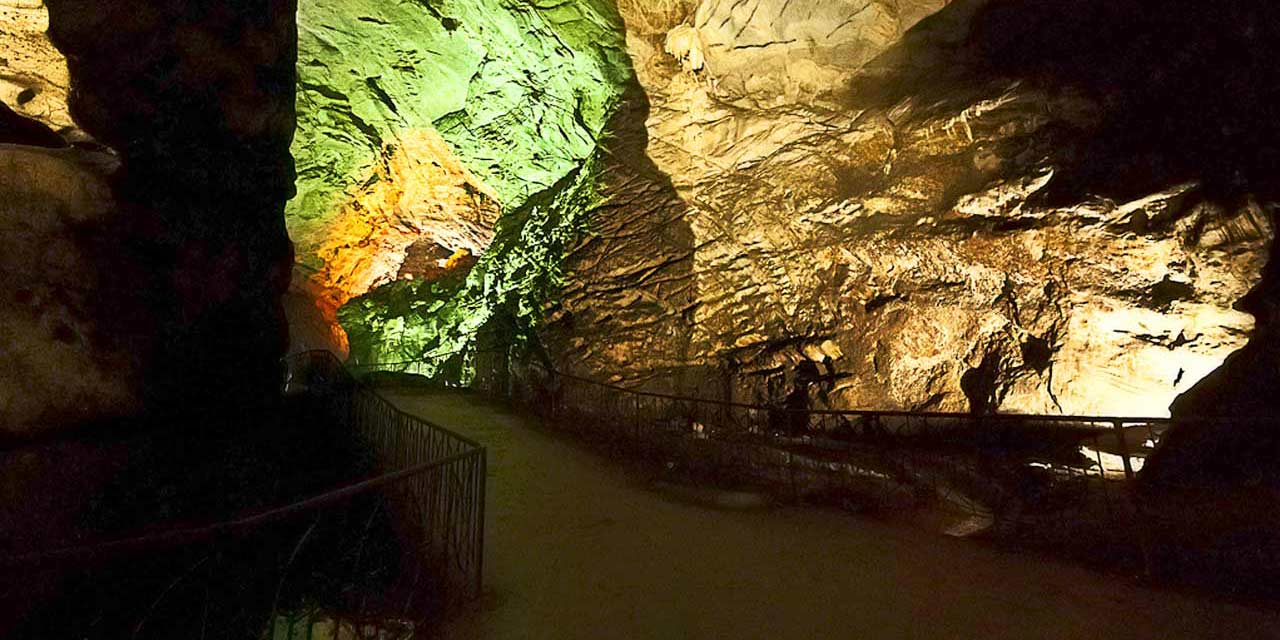 Borra Caves are a group of limestone caves situated at a height of 700 m. You can climb through the stone stairway and admire the stalagmite and stalactite formations in various shapes, including a tiger, human brain, crocodile, and Shiva-Parvati. The reflection of the sun's rays on the rock formations gives the caves a magical appearance.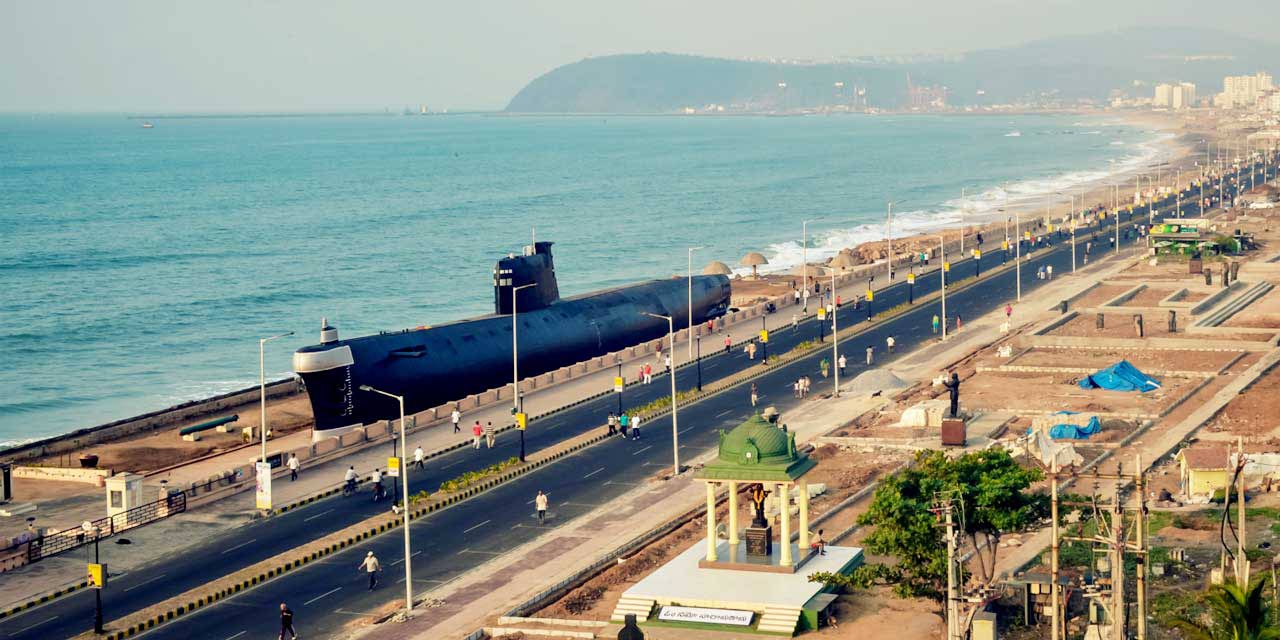 The Submarine Museum is located on the coast of RK Beach. You can admire the museum inside an actual submarine, INS Kurusura. Inside, you can view the artifacts, photographs, and weapons pertaining to the Indian Navy and the martyrs. In addition, you can learn about the lives of submariners and the difficulties faced under 100 ft water with limited resources.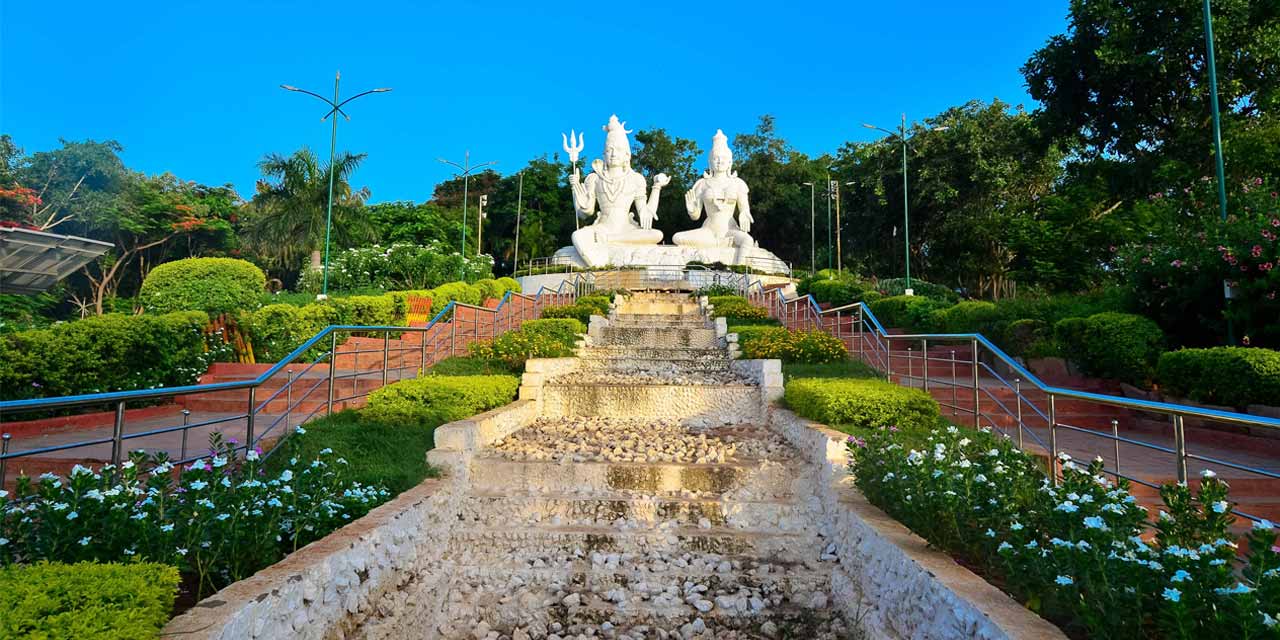 Kailasagiri is a hilltop park located at a height of 4320 ft. You can enjoy the mesmerizing views of the enchanting landscapes from the park. In addition, you can take a stroll in the manicured gardens. The other attractions you can view here include the Floral Clock, Titanic Viewpoint, Shanku Chakra, and the colossal statues of Shiva and Parvati.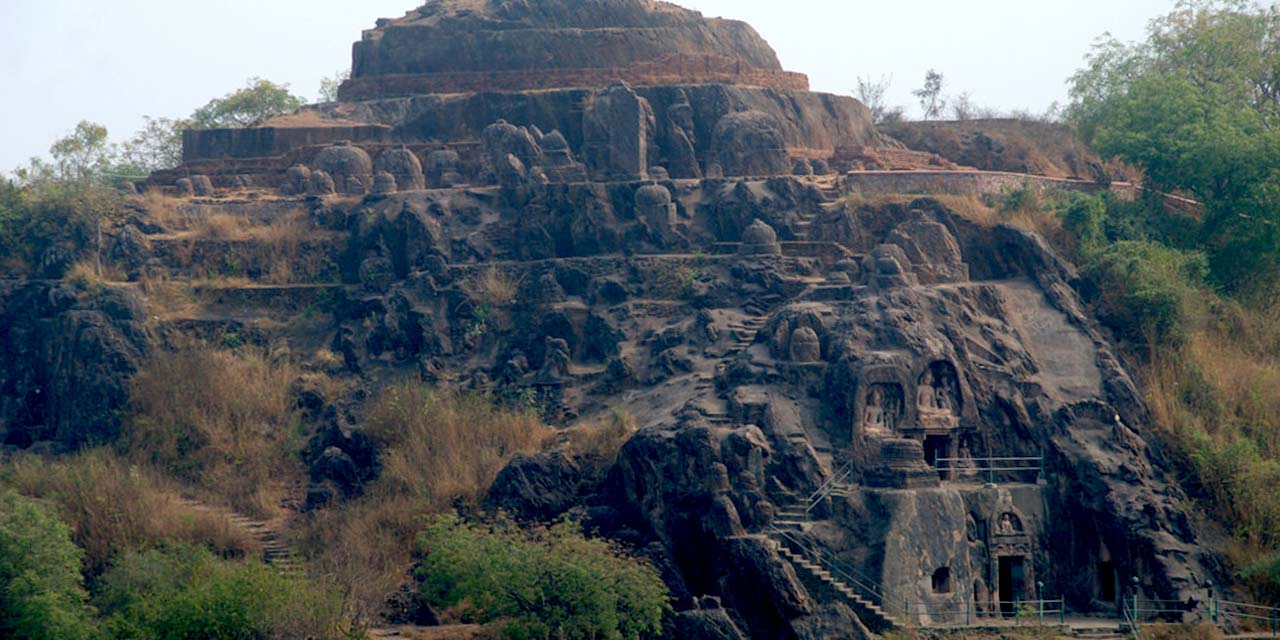 Bojjannakonda is a group of six rock-cut Buddhist caves that are known for their amazing inscriptions and Buddha statues. The caves were built during the 4th and 9th centuries. You can behold the monolithic stupas that surround a brick-domed Maha stupa. You can even witness the umbrella-shaped rock statues.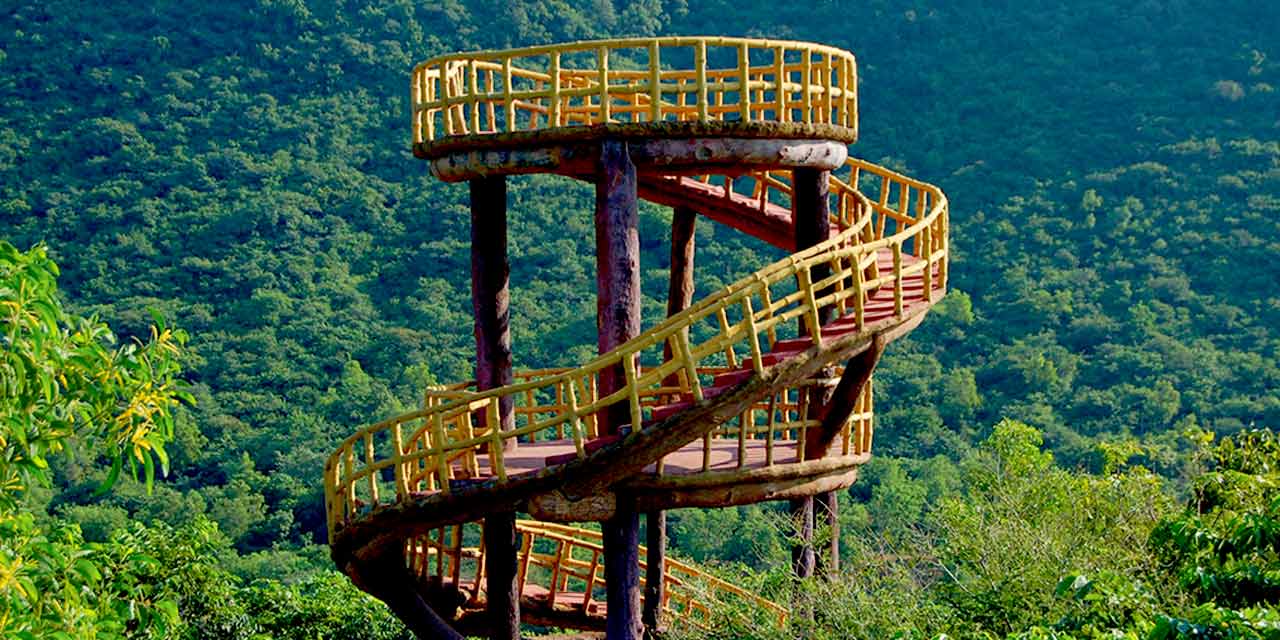 Kambalakonda Wildlife Sanctuary is spread over 70 sq km. It is one of the few eco-centers with abundant flora and fauna, often of the rarest kind. You can also enjoy adventure activities like safari rides, zip lining, kayaking, and trekking. In addition, you can encounter diverse animal species like Wild Dogs, Sambar Deer, Pangolins, and birds in their natural habitats.