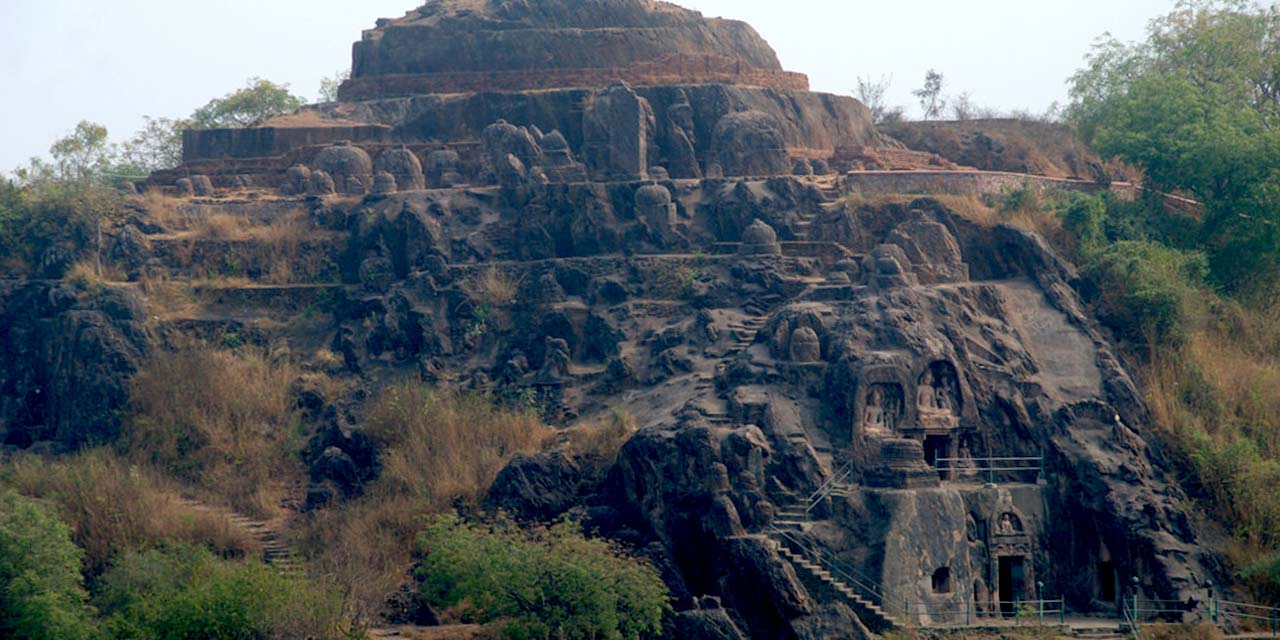 Bojjana Konda Vizag Entry Fee
Bojjana Konda Vizag Phone
N/A
---
Rating:
| 4/5 stars
Based on total 66 reviews
Bojjana Konda Vizag Address: Rebaka, Visakhapatnam, Andhra Pradesh, 531032, India
---
Visakhapatnam or Vizag as it is more commonly known as, never fails to surprise you with their list of never-ending things to explore, discover and enjoy. From swimming in the clear waters of the Bay of Bengal, to trekking up hills, losing yourself in dense forests and strolling through the rich history of India; Vizag offers something for everyone. Amongst the umpteenth number of places to visit, one of the most remarkable ones is a Buddhist heritage site called Bojjana Konda.
Situated in a village called Sankaram, Bojjana Konda represents a significant aspect of Indian history that is surely going to leave you in awe. It is a major tourist attraction and this buddhist heritage site depicts how culturally rich and extravagant our ancestry imbibed us with. Till today, these artefacts remain prominent and exhibit the forgotten period of our history.
History of Bojjana Konda
Like Siamese twins, discussions around Bojjana Konda cannot be complete without mentioning its equal counterpart, Lingala Konda. These are two adjacent hill tops atop which stands Buddhist rock-cut caves. While Bojjana Konda is on the Eastern hill, the other is on the West.
Originally, Bojjana Konda was named 'Buddhina Konda' but with time, it adapted the name that is more commonly used now because it is believed that people couldn't pronounce its original name.
Dating back to the 4th and 9th century A. D. respectively, these hills depict the three major Buddhist influences; Hinayana, Mahayana, and Vajrayana, on the village of Sankaram that was originally called 'Sangharam,' which meant monastery. It is believed that the centre of Buddhist culture was in this village.
Alexander Rea, a British archaeologist, in 1906 led the excavation and unearthed an image of Buddha sitting in Buddhanaa or Bojjana and Lingalametta. It is a two-thousand-year-old Buddhist heritage site that contains monolithic stupas, caves, artefacts, etc.
Architecture of Bojjana Konda
Bojjana Konda is on top of an eastern hill in Sankaram. Monolithic stupas surround rock-cut platforms that contain the maha stupa, the dome of which is completely made of bricks. Archaeological extractions have discovered interesting aspects such as age-old Buddhist coins.
Two of the brick stupas surrounding the maha stupa had miniature stupas or stone relic caskets. An image of Buddhist goddess Hariti has also been found at the foot of the hill on which Bojjana Konda stands.
This hill possesses about six rock-cut caves each intricately sculptured and designed in unique ways. The main cave has about sixteen pillars and a monolithic stupa surrounded by a pradakshina-patha which is a circumambulation of holy shrines made of stone.
Carvings of an umbrella were believed to be on the ceiling of the stupa followed by an entire floor above the cave filled with idols of Buddha.
Image Gallery of Bojjana Konda Vizag
Things to do at Bojjana Konda
Bojjana Konda is a place that requires you to take a slow stroll around its premises allowing you to peak into a time long forgotten and almost unheard of. The place doesn't provide you with ample activities to do but it is surely going to leave you with a mind full of knowledge in one visit.
You will be amazed at how spectacular history can seem like two-thousand-years ago. The things you cannot miss out on during your visit to Bojjana Konda are:
1. Panoramic view: The location of this Buddhist monastery gives you a panoramic view of the entire village of Sankaram. Surrounded by miles of greenery, the fresh air at the altitude, the slight nip in the air and the cradle of nature makes for an ideal day out with your family and friends. A bird's eye view of the entire village is a spectacular experience that you cannot miss out on.
2. Caves: The hill on which Bojjana Konda is situated on has about six rock-cut caves that gives you a thrill while walking through them. Each of them have engraved pillars that depict the principles of Buddhism which are quite interesting to look at. Monolithic stupas are usually found at the centre of these caves with sculptured panels that represent Buddha in various forms along with his attendants.
3. Prayer halls: Instances of how Buddhists and devotees who would visit this monastery two-thousand-years ago can still be seen at Bojjana Konda. Prayer halls remain more or less intact which were used by them to offer their prayers. These halls have an elevated platform upon which the leader or 'Guruji' would sit while his followers encircled him, below the platform. Lamp holders can still be found in these rooms.
4. Vihara: A vihara translates to a monastery. Bojjana Konda houses a two-thousand-year old vihara where monks and students coming to learn about the religion could reside and study in. Remnants of this are still seen in a few small, plainly cut caves at the hill.
5. Life-size statue and transition of history: Your visit to Bojjana Konda is welcomed by a life-size figure of Buddha, meditating with a peaceful, calm expression on his face, hands folded together as if welcoming you in the tranquillity of his presence. An instance of the transition of history can be seen from Buddhism to Hinduism with the statue of Lord Ganesha on premises.
Entry Fee and Timings of Bojjana Konda
There is no entry fee to visit Bojjana Konda. It can be visited from 9:00 am to 6:00 pm on all days of the week.
Places to visit near Bojjana Konda
There are ample places you can drop by on your visit to Bojjana Konda which will surely make your trip more exciting. Some of these places include:
1. Lingala Konda: This is the adjacent twin hill from Bojjana Konda that is also a Buddhist heritage site. Paying a visit to Bojjana Konda makes it mandatory for you to drop by at Lingala Konda to discover more unknown facts of Buddhist history of India. You may never know what treasure you might discover!
2. Nookambika Temple: Located at Anakapalli, 2kms away from Sankaram and Bojjana Konda, is a temple dedicated to Hindu goddess Nookambika. It is a prominent place for pilgrims who arrive in huge numbers to pay their respects. You can offer prayers at this temple or simply drop by for a refreshing time.
3. Simhachalam: A temple city and a popular pilgrimage destination is located very close to Sankaram. The city is a sight to behold with artistic and religious evolutions that will impress even the atheists. Art living through religion is a spectacular occurrence and this city is a living example of it.
Location and How to Reach Bojjana Konda
The village of Sankaram is located about 45km away from Vizag. Commuting to Bojjana Konda is quite easy with ample comfortable modes of transport. These include:
Train: You can take a local train from Vizag to Anakapalli. The nearest railway station is in Anakapalli. Get off the train here and take a cab to Bojjana Konda, which is about a fifteen-minute drive.
Bus: There are several local and intercity buses plying from APSRTC complex to Anakapalli. From here you can share an auto or take a cab to Bojjana Konda.
Cab: You can take a cab from top car rental companies in Vizag to Bojjana Konda. It is the most comfortable mode of transport and convenient out of all the options when travelling to Bojjana Konda.
---
History is a major aspect of our lives and Bojjana Konda is one of the most important locations that deserves to be visited by everyone. Excavations of the site dug up priceless items such as terracotta inscribed tablets, handmade pots, seals, terracotta beads and figures, a gold coin that belonged to Samudra Gupta of the Gupta dynasty.
Bojjana Konda has been declared as a heritage site by UNESCO and is one of the must visit tourist attractions of Vizag. To make Vizag trip worthwhile, we at Vizag Tourism, a division of Holidays DNA offer Vizag Tour packages that are easy on your pocket. For more queries, please fill the Contact Us form and we will get back to you.
Location Map for Bojjana Konda Vizag