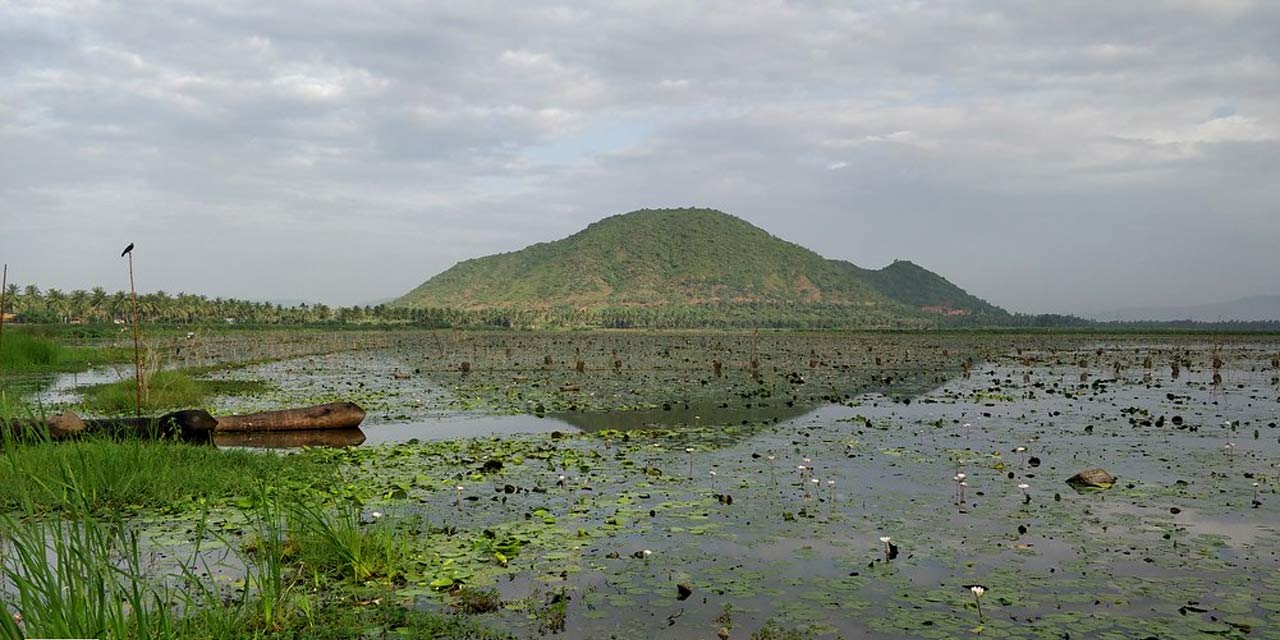 Kondakarla Bird Sanctuary Vizag Entry Fee
20 per person
50 - 100 per person for Boat Ride
Kondakarla Bird Sanctuary Vizag Phone
N/A
---
Rating:
| 4/5 stars
Based on total 66 reviews
Kondakarla Bird Sanctuary Vizag Address: Kondakarla, Visakhapatnam, Andhra Pradesh, 531033 India
---
Along the coast of the Bay of Bengal is a port and industrial city that is home to an ideal holiday destination, packed with endless activities, places to visit and things to do. Among all the beautiful places to visit in Vizag, one such place is Kondakarla Ava Bird Sanctuary.
Kondakarla Bird Sanctuary whips you into the laps of nature, surrounding you with a vibrant variety of vegetation, birds, hills and fresh air. Established a little further from the main city, the sanctuary makes for a perfect day-outing with family and friends. From picnics to short, simple treks, a day at Kondakarla Bird Sanctuary is simply therapeutic.
History and Layout of Kondakarla Bird Sanctuary Vizag
Kondakarla Ava Bird Sanctuary is a popular tourist destination, precisely, because it houses one of the largest freshwater lakes in the country. Nestled along the foothills of the Eastern Ghats and surrounded by the Bay of Bengal, it covers an area of about 1,832 acres beginning from Munagapaka to Atchutapuram mandals. The Kondakarla Ava lake is flanked on one side by coconut trees and the other side is surrounded by magnanimous hills.
Kondakarla Ava lake used to be a popular picnic spot for Vizianagaram kings and the British before India's Independence. They would travel down to the sanctuary to unwind. The lake is believed to support a total of twenty-one villages in the state of Andhra Pradesh flanking along the River Sarada. It is home to endangered, evergreen forests.
Things to do at Kondakarla Bird Sanctuary Vizag
Kondakarla Ava Bird Sanctuary takes you away from the hustle and bustle of the city, breaking away into clear, rejuvenating arenas of nature. The place is ideal for ample number of things, some of which include:
1. Bird watching: Kondakarla Ava lake attracts a wide range of birds all through the year, which are breathtakingly beautiful. It could easily be considered as a paradise for bird-watchers. About a hundred different types of birds can be seen around the lake such as Grey Herons, Red Whiskered Bulbul, Black Drongo, among others. The place is famous for its Pheasant Tailed Jacana.
2. Boat ride: Boating across the lake of Kondakarla Ava is a spectacular experience on its own. Local villagers construct boats out of two palm logs tied together with wooden planks forming seating arrangements. Stability over water has never been an issue. Additionally, the lake supports about twenty-five different types of fish.
3. Play area: A newer addition, a play area has been constructed for kids to have the time of their lives. Kondakarla Bird Sanctuary is a wonderful place to visit with your family, especially children who are bound to be curious about the wide range of flora and fauna.
Image Gallery of Kondakarla Bird Sanctuary Vizag
Entry Fee and Timings of Kondakarla Bird Sanctuary Vizag
Kondakarla Bird Sanctuary is open from 9 in the morning to 5 in the evening on all days of the week.
The entry fee to visit the sanctuary is RS. 20 per person. Boat ride charges range from Rs. 50 to Rs. 100 per person.
The best time to visit Kondakarla Bird Sanctuary is during winters when the weather is quite pleasant.
Places to visit near Kondakarla Bird Sanctuary Vizag
1. Bojjannakonda: It is a Buddhist heritage site, dating up to 4th century A.D. It is situated in a village called Sankaram representing the influence of Buddhism in the area through carefully preserved relics and rock cut caves on hillocks. It is surrounded by monolithic stupas.
2. Annavaram temple: A sight to behold, this temple is situated on top of a hill and dedicated to Lord Sri Veera Venkata Satyanarayana Swamy. The idol of the God covers about two floors, each floor giving you access to a section. It is quite well known for mirages and puja darshans.
3. Yarada Paradise Beach: Situated along the west coast of the Bay of Bengal is Yarada Paradise Beach. A prime tourist spot, the beach attracts people for its breath-taking views and rejuvenating experiences.
Location and How to Reach Kondakarla Bird Sanctuary Vizag
Kondakarla Ava Bird Sanctuary is located about 50 kms away from Vizag city centre. There are not many modes of transport to the place. However, some of the best forms of transport include:
Cab: You will get multiple cabs from Vizag that will take you to Kondakarla Ava Bird Sanctuary. You can also hire a cab from top car rental companies in Vizag to reach the sanctuary.
Bus: There are no direct buses from Vizag. You will have to get to Anakapalle, from where you will get multiple buses to the sanctuary.
---
Have a great holiday experience in Vizag by booking an all-inclusive Vizag Tour package with Vizag Tourism, a division of Holidays DNA. We ensure you have a great time exploring the popular sightseeing places of Vizag in the comfort of a private cab. To know more about our offerings, please fill the Contact Us form.
Location Map for Kondakarla Bird Sanctuary Vizag