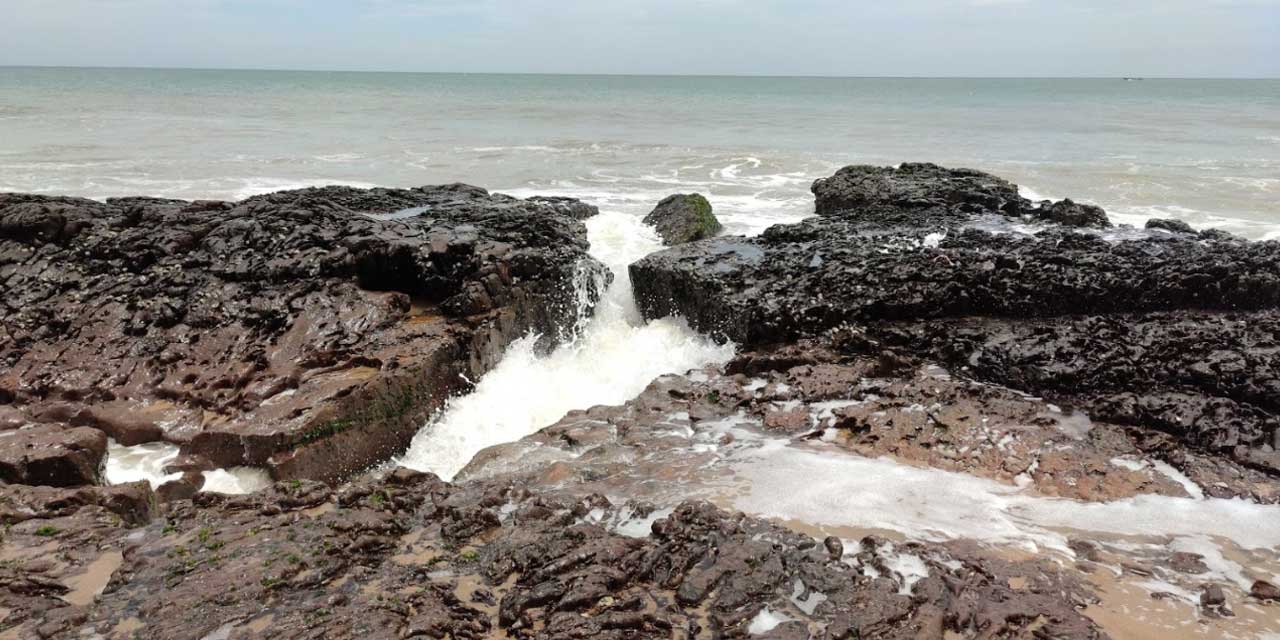 Mangamaripeta Beach Vizag Entry Fee
Mangamaripeta Beach Vizag Phone
N/A
---
Rating:
| 4/5 stars
Based on total 54 reviews
Mangamaripeta Beach Vizag Address: Kapuluppada, Visakhapatnam, Andhra Pradesh, 530047 India
---
Vizag or Vishakhapatnam is a city that is lined with beaches popular not just among the local population but also with the tourists visiting the city. Mangamaripeta is one such beach that offers you not just the chance of dipping your toes in the water and building sandcastles but it also gives you an adrenaline rush with its water sports.
It is believed that this region was under the reign of the Kalinga Empire and the beach served as the center for creating awareness about the teachings and principles of Buddhism amongst people. There is a Buddhist complex at an elevation of 128 m at the beach and it is flanked by the famous Thotlakonda hill.
The beach gets all kinds of tourists, those who wish to spend a day doing nothing but enjoying the beauty of nature at the beach and others who wish to spend the day enjoying the adventure water sports.
Mangamaripeta Arch
One of the highlights of the Mangamaripeta Beach in Visakhapatnam is the natural Mangamaripeta arch which is a nature-made work of art. This arch has been created by marine geological activity and erosion that has taken place for the last 6000 years and more.
The arch is a part of the Mangamaripeta rocks which are part of the Eastern Ghats and date back to 800 to 1,600 million years. You can walk on this arch as the waves come and lash at it, only to go back to try again. Geologists have been urging the government to protect the arch which faces the risk of damage with extensive tourist footfall.
Water sports at Mangamaripeta Beach Vizag
There are a host of water activities to choose from at the Mangamaripeta Beach. There is kayaking, parasailing, jet skis, banana boat rides, and zorbing ball for the adventure seekers.
Image Gallery of Mangamaripeta Beach Vizag
Places to visit near Mangamaripeta Beach Vizag
Mangamaripeta village also has several interesting tourist spots and temples. Some temples that you can visit after you spend some time at the beach are Ramadri Temple, Yernimamba Temple, and Chinna Jeer Swami Ashram. Other popular places near the beach include Thotlakonda hill, Bay Watch, Beach View Park, Natural Arch, and the Mangamaripeta Bridge. Mangamaripeta village is known for its hatcheries that grow tiger prawns.
Location and How to Reach Mangamaripeta Beach Vizag
The beach is at a distance of almost 35 km from Vizag. You can hire a cab from top car rental companies in Vizag to reach the beach or you can take a bus.
---
Mangamaripeta Beach is one of the must visit tourist attractions of Vizag. For a great holiday experience, book a Vizag Tour package with us. We at Vizag Tourism, a division of Holidays DNA make sure you have a memorable trip that you would cherish for a lifetime. So, what are you waiting for? Please fill the Contact Us form and we will get back to you.
Location Map for Mangamaripeta Beach Vizag