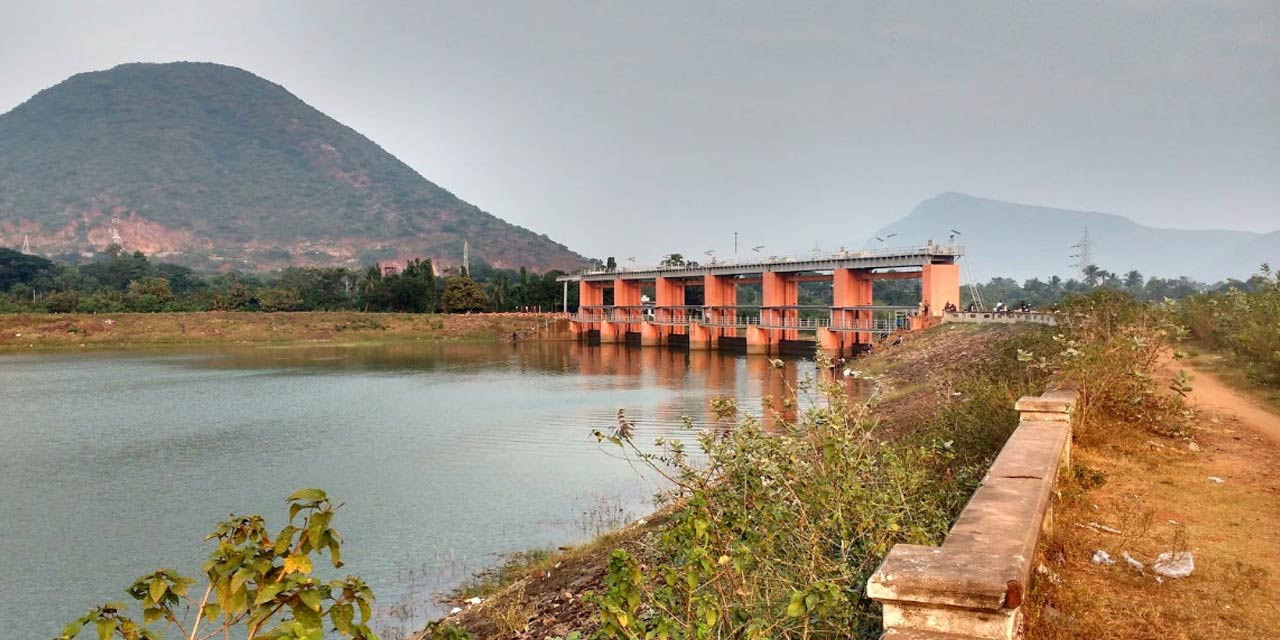 Meghadri Gedda reservoir Vizag Entry Fee
Meghadri Gedda reservoir Vizag Phone
N/A
---
Rating:
| 4/5 stars
Based on total 76 reviews
Meghadri Gedda reservoir Vizag Address: Visakhapatnam, Andhra Pradesh, 530047 India
---
Also known as one of the oldest reservoirrs in Visakhapatnam, Meghadri Gadda reservoirr, surrounded by beautiful gardens, invites holidaymakers to enjoy some time in a peaceful and calm atmosphere. A great place to hangout for nature admirers, it also supplies fresh drinking water in the city.
Perfect for people of all ages, Meghadri Gadda reservoirr offers picturesque scenery for all those who love to capture the best of everything in their camera. Here you can find a wide variety of fishes along with plenty of migrant birds such as bulbuls, parrots, larks, egrets, plovers, drongos, bush and more. Unlike other places, it is far from the city and remains less-crowded throughout the year.
Entry Fee and Timings of Meghadri Gadda Reservoir, Visakhapatnam
There is no entry fee to visit Meghadri Gadda Reservoir in Visakhapatnam and it is open for its visitors 24 hours a day of the week.
Travel Tips for Meghadri Gadda Reservoir, Visakhapatnam
Do not try swimming in the reservoir. Due to the depth of the water, it is generally not considered a safe place for swimming.
Visit the reservoir on a cycle that takes you through several villages and revive your childhood memories.
Since it is difficult to locate this place on Google Maps, it's better to take the help of local people living around the reservoir.
There is no place to sit back, relax and enjoy its beauty. You might feel tired while exploring its surroundings in continuation. Hence, be prepared.
Image Gallery of Meghadri Gedda reservoir Vizag
How to Reach Meghadri Gadda Reservoir, Visakhapatnam?
No matter, whether you are a citizen of Visakhapatnam or have come here as a tourist, you need to make the prior arrangements to commute to Meghadri Gadda Reservoir in the city.
Maintaining a good transport connectivity from Visakhapatnam International Airport and Visakhapatnam Junction via road, it makes it easy for travellers to enjoy a hassle-free experience on their Vizag tour. You can opt for Ola or Uber taxi or simply choose to hire a private cab from top car rental companies in Visakhapatnam to get down to your destination.
---
For your convenience, we at Vizag Tourism, a division of Holidays DNA, have carefully designed various travel deals that suit your holiday budget, style and duration. Choose an all-inclusive Vizag tour package and get ready to explore the popular sightseeing places in Visakhapatnam. In case if you want to know more, we request you to fill in the Contact Us form.
Location Map for Meghadri Gedda reservoir Vizag