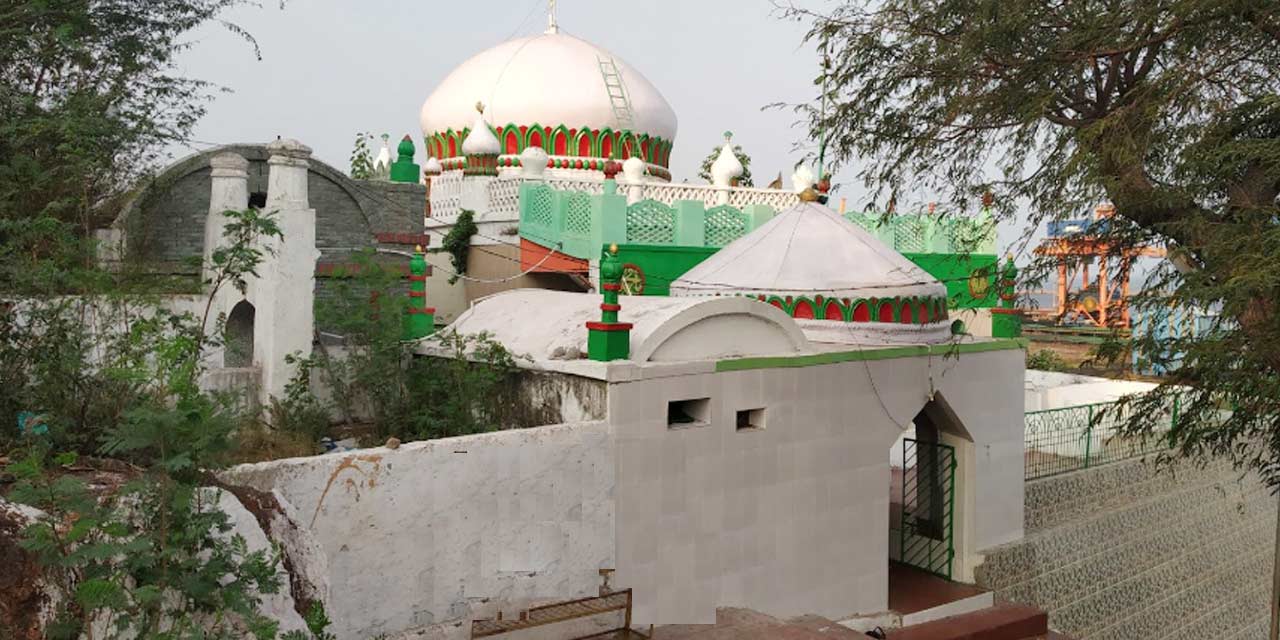 Baba Ishaq Madina Mosque Vizag Entry Fee
Baba Ishaq Madina Mosque Vizag Phone
N/A
---
Rating:
| 4/5 stars
Based on total 67 reviews
Baba Ishaq Madina Mosque Vizag Address: Port Area, Visakhapatnam, Andhra Pradesh, 530001 India
---
Visakhapatnam, a city widely recognized for its rich culture, heritage and history, has several tourist attractions that attract tourists from all around the world.
Of course, there are sites such as Dolphin's Nose, Ross Hill Church, INS Kurusura Submarine Museum, Dolphin's Nose Lighthouse, Naval Museum, Yarada Beach and Simhachalam Temple. But a place that hasn't gained the attention of people yet while visiting the popular sightseeing places in Visakhapatnam, is Baba Ishaq Madina Mosque that is always hidden away in the hustle and bustle of everyday life.
A great destination to visit on your Vizag tour, Baba Ishaq Madina Mosque is one of the religious mosques that attracts a large group of Hindu and Muslims every year. Located on the northernmost hill, this mosque has its own aura that spreads positivity in the environment and makes you feel good from inside.
Irrespective of the religion you belong to, if you have a wish that you want to get fulfilled, make sure that you pave your way towards Baba Ishaq Madina Mosque. That's the belief of people staying in the city of Visakhapatnam.
Entry Fee and Timings of Baba Ishaq Madina Mosque, Visakhapatnam
There is no entry fee to visit Baba Ishaq Madina Mosque in Visakhapatnam. It is open for its visitors from 6:00 AM in the morning to 8:00 PM in the evening from Monday to Sunday.
Travel Tips for Baba Ishaq Madina Mosque, Visakhapatnam
Wear comfortable clothes that can cover your shoulder, knees and stomach. Cover your head with the handkerchief, stole or a dupatta whenever you're planning to visit the mosque.
Do not eat anything inside the mosque. Although it's not prohibited, it's always good to maintain the cleanliness at such a shrine place.
Make sure to show respect to the Muslim culture and keep the peace intact. We recommend you to put your phone on silent or airplane mode inside the mosque.
Image Gallery of Baba Ishaq Madina Mosque Vizag
How to Reach Baba Ishaq Madina Mosque, Visakhapatnam?
From Airport: Visakhapatnam International Airport is about a 15 km drive away from this mosque and it takes at least 35 to 40 minutes to cover this distance. You can either follow the NH 16 route or take the Port Road. The roads in Visakhapatnam are well-maintained, so you need not worry about the road journey here.
From Train: Visakhapatnam Railway Station, which is only 5 km away, receives frequent trains from the prominent cities of India on a regular basis. Though, it takes time to reach Visakhapatnam but it offers the most comfortable ride ever. If you are coming from Hyderabad, Chennai, Vijayawada, Bangalore, Pune or Mumbai, you can simply book your train tickets to get the reservation done.
From Bus: Last but not the least, the APSRTC department has various buses that run to and from Visakhapatnam every day. The buses are budget-friendly and easy to afford. After arriving at Visakhapatnam Bus Stand, opt to hire a private taxi from top car rental companies in Visakhapatnam for a hassle-free experience.
---
To make your trip memorable, you can book an all-inclusive Vizag tour package with us. We at Vizag tourism, a division of Holidays DNA, take care of everyone's needs and design travel deals accordingly. Get in touch with us through the Contact Us form and our team will come with a package that fits best to your requirements.
Location Map for Baba Ishaq Madina Mosque Vizag