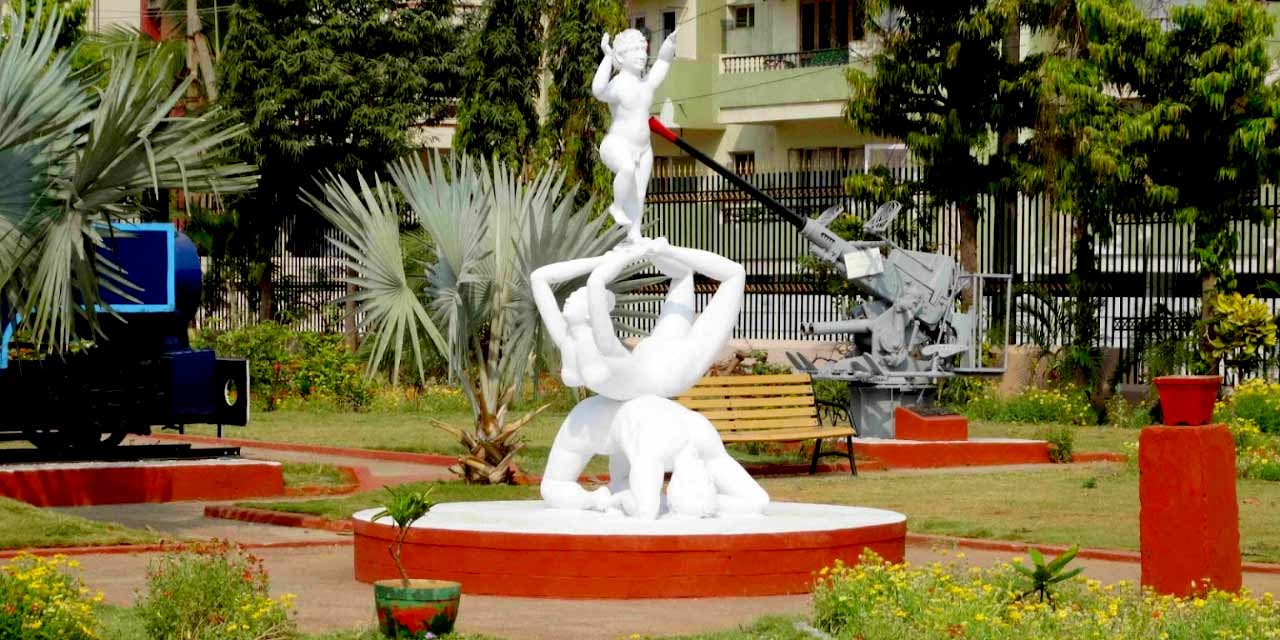 Visakha Museum Vizag Entry Fee
10 per person for Adults
5 per person for Children ( 5 - 12 years)
Visakha Museum Vizag Phone
---
Rating:
| 4/5 stars
Based on total 52 reviews
Visakha Museum Vizag Address: Beach Road, Appughar, Kirlampudi Layout, Chinna Waltair, Pedda Waltair, Visakhapatnam, Andhra Pradesh, 530017, India
---
Visakhapatnam is a popular tourist destination with a history dated back to 260 BC. Visakhapatnam Municipal Corporation Museum, more popularly known as the Visakha Museum has taken the huge task of preserving the records of the great history of Vizag city.
Situated on the RK beach road, Visakha museum attracts a huge number of tourists thronging this place to see the historical treasures and artifacts of the Kalinga Andhra region. Once a ruined Dutch bungalow on the beach road, it was renovated and turned into a Museum of great importance.
Visakha museum has a huge collection of items related to the port city of Vizag as well as historical items presented by other countries. Portraits of the royal family members of Vizianagaram and Bobbili, armour suits, spears and muzzle loading guns, weapons such as steel bows, Handguns and revolvers,daggers and swords, helmets of Greek/Roman and Viking, stuffed animals, crockery, coins, silk costumes, manuscripts, diaries, scrapbooks, and maps are some of the rare collections preserved in this museum.
Along with this, the museum has many models of planes, warships and submarines. The museum also houses the shell of a 250-lb unexploded bomb dropped by Japanese during the World War II.
Image Gallery of Visakha Museum Vizag
The coconut broken by the first Prime minister of India, Jawaharlal Nehru during the launch of the ship S.S Jala Usha is also preserved in Visakha museum. The photographs of Mahatma Gandhi walking with other prominent personalities of Vizag, the desk used by Gandhiji and later by Sri Tenneti Viswanadham can also be seen in this museum.
For tourists who want to take a peek into the history of this beautiful city of Vizag, Visakha museum is a must visit place. With its great collections depicting the historical era of Vizag, Visakha museum is truly an added attraction to the Jewel of the East Coast.
Location Map for Visakha Museum Vizag