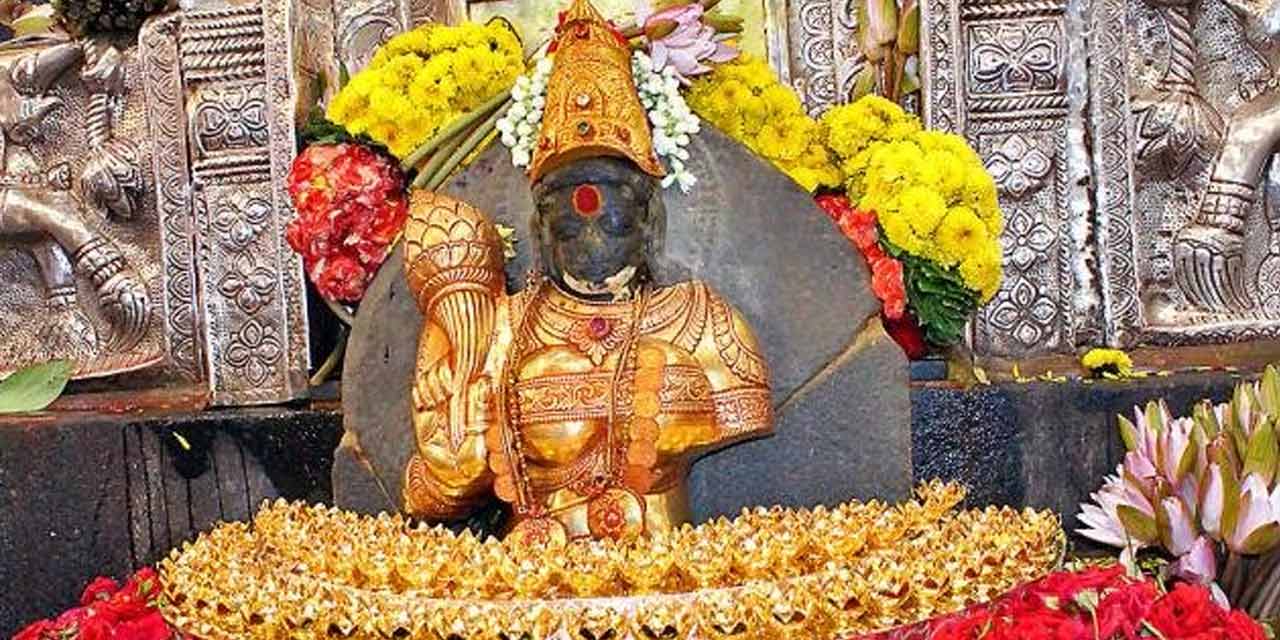 Sri Kanaka Mahalakshmi Temple Vizag Entry Fee
20 per person for Special Darshan
200 per person for Ksheerabhishekam (only on Fridays / 8:00 AM)
50 per person for Samuhika Ashtothara Kukumarchana
516 per couple for Panchamruthabhishekam
10 per person for Kesakhandan
200 per person for Margasiramasa Special Darshan
100 for Heavy Vehicles (4 Wheeler) Pooja
25 for Two/Three wheeler Vehicles Pooja
Sri Kanaka Mahalakshmi Temple Vizag Phone
---
Rating:
| 4/5 stars
Based on total 65 reviews
Sri Kanaka Mahalakshmi Temple Vizag Address: Burujupeta, Chengal Rao Peta, Port Area, Visakhapatnam, Andhra Pradesh, 530001, India
Vizag Tour Packages
Sri Kanaka Mahalakshmi Temple Vizag Timings
| Day | Timing |
| --- | --- |
| Monday | 5:00 am – 5:00 am |
| Tuesday | 5:00 am – 5:00 am |
| Wedesday | 5:00 am – 5:00 am |
| Thursday | 5:00 am – 5:00 am |
| Friday | 5:00 am – 5:00 am |
| Saturday | 5:00 am – 5:00 am |
| Sunday | 5:00 am – 5:00 am |
Temple is closed from 11:00 am to 11:30 am & 5:30 pm to 6:00 pm for Cleaning
Links:
Website
|
Map
---
Daily Pooja / Sevas Timings
| Name of the Seva | Timings |
| --- | --- |
| Panchamruthabhishekam, Sahasranamarchana, Balabhoga Nivedhana | 5:00 am to 6:00 am |
| Sarva Darsanams | 6:00 am to 11:00 am |
| Panchamruthabhishekam, Astotharanamarchana, Rajabhogam, Mahanivedhana | 11:30 am to 12:00 pm |
| Sarva Darsanams | 12:00 pm to 5:30 pm |
| Panchamruthabhishekam, Astothara Sathanamarchana, Sayamnivedhana | 6:00 pm to 6:30 pm |
| Sarva Darsanams | 6:30 pm to 5:00 am |
| KumKum Pooja | 7:00 am to 9:00 pm |
| Ksheerabhishekam Pooja | 8:00 am to 9:00 am (Performed on every Friday) |
---
A blissfully beautiful temple nestled in the city of Visakhapatnam, Sri Kanaka Mahalakshmi Temple boasts of a symmetry driven structure with a strong historical background significance.
Dedicated to the Hindu community, the temple offers a divine, relaxing and peaceful atmosphere to the devotees of Sri Kanaka Mahalakshmi and is undoubtedly a worth-visiting place for the Hindu community. It is believed that the presiding idol, who is an incarnation of Shri Lakshmi, was the family deity of the rulers of this area at that time and they used to admire her as Ammavari.
Tourists who are planning their Vizag tour just for the weekend or for a long week must take some time off for this religious spot in Visakhapatnam. It is generally said that the presiding deity fulfils everyone's wishes whosoever comes here to seek the blessings with an open heart.
Another major reason that attracts people from different aspects of life is its annual celebration of Margasira Masa Mahotsavam festival that is enjoyed every year for a month. During this time, thousands of devotees flock to this temple to catch a glimpse of the Goddess and offer their prayers to her.
On Thursdays, the crowd gets increased to double or triple the number than it is on the other days of the week, as it is considered an auspicious day of the Sri Mahalakshmi. Other festivals on which the Goddess is decked up with all the exclusive ornaments are Ugadi and Navarati occasions.
History of Sri Kanaka Mahalakshmi Temple, Visakhapatnam
There is an interesting tale attached to the origin of Sri Kanaka Mahalakshmi Temple. According to locals, the idol of the presiding deity, Ammavari, was found in the well that was located near the fort of the then Rajas. In the year 1912, it was taken out and placed in the centre of the road. To widen the same road, the Municipal Department thought of shifting the statue to some other place and hence, installed it in the corner of the road.
Right after the whole incident i.e., in 1917, the town started suffering from the disease called Plague and so many people died in the village. Seeing the overall condition, people got scared and figured out that it all happened due to the movement of the idol from one place to another. And, to protect the town from this life-taking disease, they bought the statue back to its original place where it was earlier installed.
Owing to re-erection, the village got free of the Plague disease and the villagers had a sign of relief. Since then, the idol of Sri Kanaka Mahalakshmi is worshipped by people with full faith and devotion.
Entry Fee and Timings of Sri Kanaka Mahalakshmi Temple, Visakhapatnam
The entry fee to visit Sri Kanaka Mahalakshmi Temple in Visakhapatnam is INR 20 per person for special darshan. It is open for its visitors 24 hours a day. However, the temple is closed from 11:00 AM to 11:30 AM and from 5:30 PM to 6:00 PM for cleaning purposes.
Travel Tips for Sri Kanaka Mahalakshmi Temple, Visakhapatnam
Always take a bath and wear clean clothes before you enter the temple.
Restrict yourself from bringing too much money or jewellery with you.
Make sure you leave your footwear outside the temple premises.
Do not carry outside food and beverages along.
How to Reach Sri Kanaka Mahalakshmi Temple, Visakhapatnam
Getting to Sri Kanaka Mahalakshmi Temple in Visakhapatnam is quite easy. From a wide variety of options such as local buses, shared cabs and taxis, you can opt your preferred mode of transportation as per your convenience.
By Air: Board a direct flight from the prominent cities of India to Visakhapatnam to get to the temple in the least possible time. Visakhapatnam International Airport, which is only 13 km drive away, operates various domestic and international flights such as Spice Jet, Air India, Alliance Air, Air Asia, Air Costa and IndiGo for the ease of tourists from all around the world.
By Train: Approximately 3 km away from the temple is the Visakhapatnam Railway Station that serves regular trains from Hyderabad, Kolkata, Chennai, Bangalore, Mumbai and Kolkata to Visakhapatnam and vice-versa. After arriving at the junction, look for an auto ride or simply choose to walk to reach your destination.
By Road: If you prefer travelling via roadways, there are several state-owned buses available that take a minimum of 12-14 hours to reach Dwarka Bus Stand in Visakhapatnam. From Dwarka Bus Stand, the Sri Kanaka Mahalakshmi Temple is only 5 km away. And to cover that distance, you can hire a private vehicle from the list of top car rental companies in Visakhapatnam to experience hassle free journey.
---
When it comes to exploring the popular sightseeing places in Visakhapatnam, the city has a lot more to offer. If interested and have time, you can book an all-inclusive Vizag tour package with us and make it the most rewarding trip of your life.
We at Vizag Tourism, a division of Holidays DNA, take care of everyone's needs and design the travel packages suiting to your budget requirements. You can also avail the best travel deal to enjoy your visit at discounted prices. To know more about our offerings, please fill the Contact Us form.
Location Map for Sri Kanaka Mahalakshmi Temple Vizag