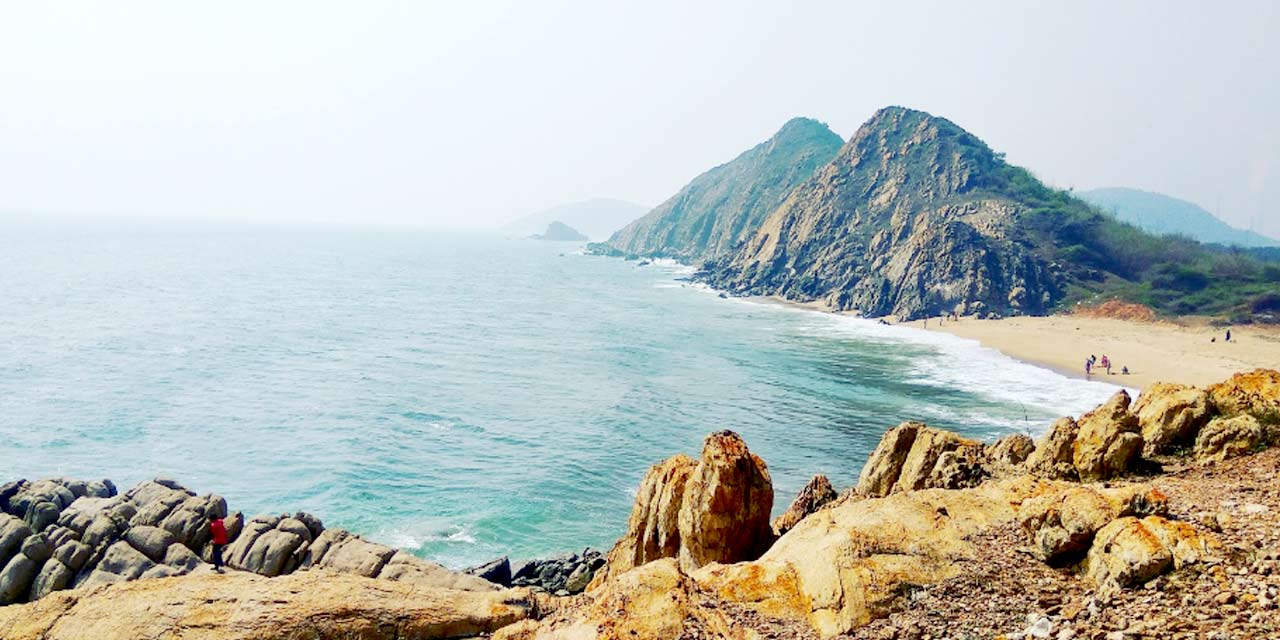 Gangavaram Beach Vizag Entry Fee
Gangavaram Beach Vizag Phone
N/A
---
Rating:
| 4/5 stars
Based on total 70 reviews
Gangavaram Beach Vizag Address: Visakhapatnam, Andhra Pradesh, 530001, India
---
Reinvent yourself at the Gangavaram Beach in Visakhapatnam. Widely known for its scenic beauty and village-like bustling culture, Gangavaram Beach is one of the unexplored beaches of the city that provides a secluded atmosphere to relax and rejuvenate your mind in its picture-perfect surrounding.
A perfect weekend getaway for half-day excursions, Gangavaram Beach, encompassed by huge and shady palm trees, invites people to enjoy a delightful experience far away from the stressful city life. Located near Visakhapatnam Steel Plant, this beach offers an exceptionally refreshing atmosphere to all the people who are here for some ME time.
Here you can bask under the shade of the sun, play with soft golden sand or simply choose to overlook the spectacular view from a distance. Unlike other beaches, it has a breathtaking coastline that attracts filmmakers to shoot a song, movie or an act and has a promising background to click innumerable instagrammable pictures.
Do not forget to be a part of the Maghapournami festival celebration if you are planning to visit it during February and March month. Another festival that is organized in the nearby villages is Ammavari Panduga that is celebrated in the middle of June every year.
Things to do at Gangavaram Beach, Visakhapatnam
Enjoy a picnic with your friends and family members. It is a great place for people to have a relaxing day out with their loved ones.
Visit the Krishna Temple to seek blessings from Lord Krishna. Dedicated to the Hindu community, this temple can be found on the opposite side of the hill.
Try your hand at beach volleyball to engage yourself in outdoor sports activities. It's a great way to socialize with others of your age. Other than that, you can also trek to the nearby hillock for some adventurous fun.
Entry Fee and Timings of Gangavaram Beach, Visakhapatnam
There is no entry fee to enjoy the unexplored beauty of Gangavaram Beach. Coming to its timings, it can be visited at any time of the week. The recommended exploration time is 2-3 hours.
Image Gallery of Gangavaram Beach Vizag
Travel Tips for Gangavaram Beach, Visakhapatnam
Do not try swimming in the winter season. It is prohibited at the beach.
Carry enough food and water bottles along. It is hard to locate the eateries around the place.
Make sure to make prior commutation arrangements before visiting this beach. It has a limited transportation facility for its tourists.
Best Time to Visit Gangavaram Beach, Visakhapatnam
To pave your way towards Gangavaram Beach in Visakhapatnam, you don't have to wait for a specific time as the city offers pleasant weather conditions all around the year. People, especially tourists, prefer enjoying their time at the beach on an everyday basis.
However, if you're planning your Vizag tour in summer i.e., from March to May, you are advised not to visit this beach during the day time due to the harsh sunny heat. The evening is generally considered as the ideal time to experience some beach life along with enjoying the beautiful view of the sunset.
How to Reach Gangavaram Beach, Visakhapatnam?
Located at a distance of approximately 26 km from the city centre, Gangavaram Beach can be accessed by holidaymakers of all ages via road, whether you're coming directly from the airport, railway station or bus stand.
Board a flight to Visakhapatnam International Airport to reach Gangavaram beach in the least possible time. From there, hire a private taxi from top car rental companies in Visakhapatnam to travel within the city at your convenience.
Visakhapatnam Railway Station, which is 26 km away from the beach, takes 1 hour to cover the distance while on the other hand, Visakhapatnam Bus Stand is 28 km drive away and takes 1.5 hours if you follow the route of AH45. The choice is completely yours!
---
For your comfort, we at Vizag Tourism, a division of Holidays DNA, offer a wide variety of all-inclusive Vizag tour packages that can be customized according to your holiday budget and other requirements. You can also take help from our experts to shortlist the popular sightseeing places in Visakhapatnam. To know more about our services, we request you to fill the Contact Us form. We will get in touch with you shortly.
Location Map for Gangavaram Beach Vizag