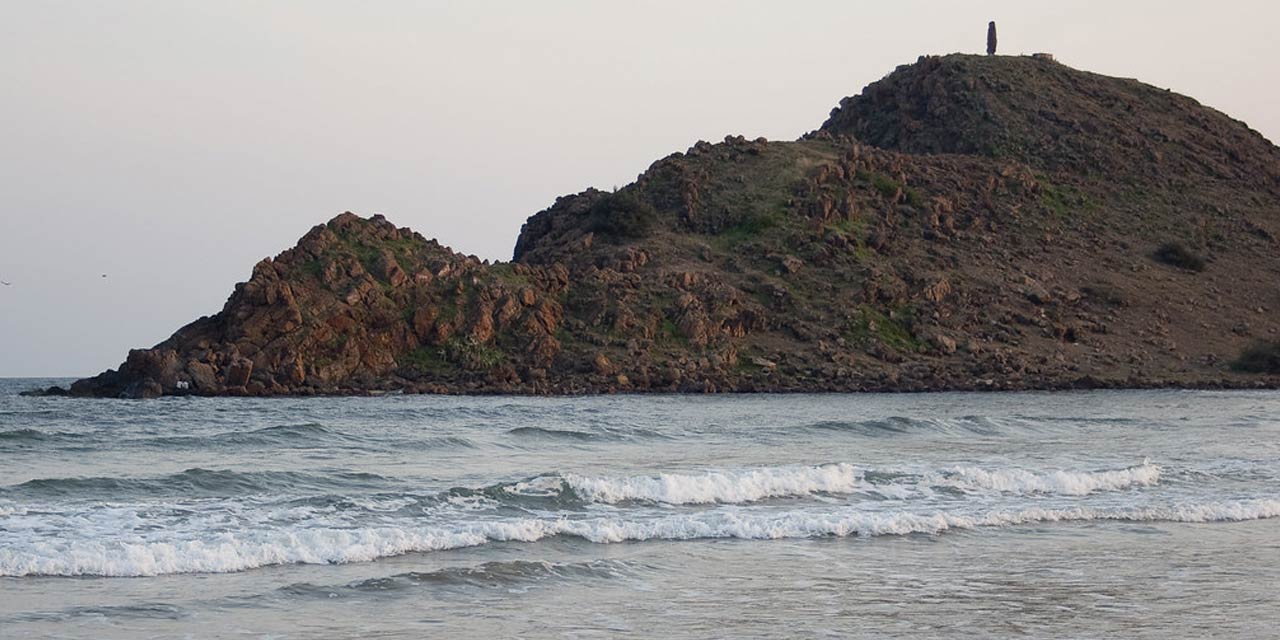 Appikonda Beach Vizag Entry Fee
0 (No Entry Fee)
Appikonda Beach Vizag Phone
N/A
---
Rating:
| 4.1/5 stars
Based on total 65 reviews
Appikonda Beach Vizag Address: Appikonda, Visakhapatnam, Andhra Pradesh, 530031 India
---
Among all the beaches in Visakhapatnam, Appikonda Beach is one of the beaches that is located far away from all the tourist attractions in the city. Widely known for its scenic beauty and crystal-clear waters, Appikonda Beach, surrounded by Cashew and Casuarina trees, offers a delightful experience to all those who are here to relax and rejuvenate.
Ideal for solo travellers, couples and families with children, Appikonda Beach invites tourists to experience a laid-back atmosphere along with witnessing the incredible view of the sea and mountain which is hard to explain in words. Named after the hill, this beach is a well-maintained beach in South India and has golden smooth sand scattered all around the place.
On one hand, the cool breeze, the grassland, the foamy waves and the landscapes make you fall in love with this beach in no time while on the other hand, the pleasant environment, when combined with excellent weather conditions and the deep blue colour of the sea, promises you to provide a stunning backdrop you crave for capturing some amazing pictures.
All-in-all, it won't be wrong to say that Appikonda Beach is a great place for holidaymakers to spend some ME time after visiting the popular sightseeing places in Visakhapatnam and a must-visit picnic spot for a group of friends.
Things to do at Appikonda Beach, Visakhapatnam
1. Enjoy a plunge in the water of Appikonda Beach and satiate your hunger for adventure. It has calm and composed waves with water currents that are not so dangerous.
2. Admire an epic view of the sunrise and sunset with its slushy shoreline, which makes Appikonda Beach worth-visiting for everyone.
3. Try your hand at snorkelling to see the underwater world from a different point of view. It's a kind of experience you cannot get anywhere else.
4. Visit the Shiva Temple to seek blessings from Lord Shiva. Known as the major highlight of this beach, Shiva Temple has inscriptions tracing its history back to the 12th century. If you're on your Vizag tour during Shivaratri, try to attend this festival in the temple as it attracts thousands of devotees at that time.
Entry Fee and Timings of Appikonda Beach, Visakhapatnam
There is no entry fee to visit Appikonda Beach in Visakhapatnam and it can be visited by its tourists at any time throughout the week. The recommended exploration time is 3-4 hours.
Image Gallery of Appikonda Beach Vizag
Travel Tips for Appikonda Beach, Visakhapatnam
1. There are no eateries available around the place. So, make sure to carry enough food whenever you plan to visit this beach.
2. The beach has a limited local transportation facility. Hence, we advise you to make prior arrangements to reach this destination without any hassle.
Best Time to Visit Appikonda Beach, Visakhapatnam
To explore the beauty of Appikonda Beach, you don't need to wait for a specific time to plan your Vizag tour. However, if you wish to beat the harsh heat, you can visit it during the summer season that starts in March and continues until the end of May month.
Winter season i.e., from October to March is also considered as the best time to pave your way towards this beach. At this time, the temperature stays between 18-degree to 32-degree Celsius, making it a perfect fit for holidaymakers of all ages.
Avoid your visit during monsoons as the city receives heavy rainfall from June to September. And because of the rain, you'll not be able to make the most of Appikonda Beach.
How to Reach Appikonda Beach, Visakhapatnam?
Situated at a distance of 19 km from the city centre, Appikonda Beach maintains good connectivity to Visakhapatnam and its neighbouring cities by road.
You can either drive all the day through your own vehicle or choose to hire a private taxi from the list of top car rental companies in Visakhapatnam to travel at your comfort. For your convenience, the APSRTC department operates several buses that link Visakhapatnam to the prominent cities of India on every day basis. So, you don't need to worry about anything.
If you've shortage of time, you can board a direct flight from New Delhi, Hyderabad, Pune, Chennai, Bangalore, Mumbai and Kolkata to reach Visakhapatnam in 2-3 hours. Other than that, there is also a railway service available, so that you can enjoy your journey to Visakhapatnam in the most comfortable way.
---
We at Vizag Tourism, a division of Holidays DNA, design all-inclusive Vizag tour packages that cater to your holiday budget and style. You just need to pack your bags and the rest of the things will be taken care of by us. Our professionals can also assist you in customizing the itinerary of your choice. For more information, we request you to fill the Contact Us form.
Location Map for Appikonda Beach Vizag