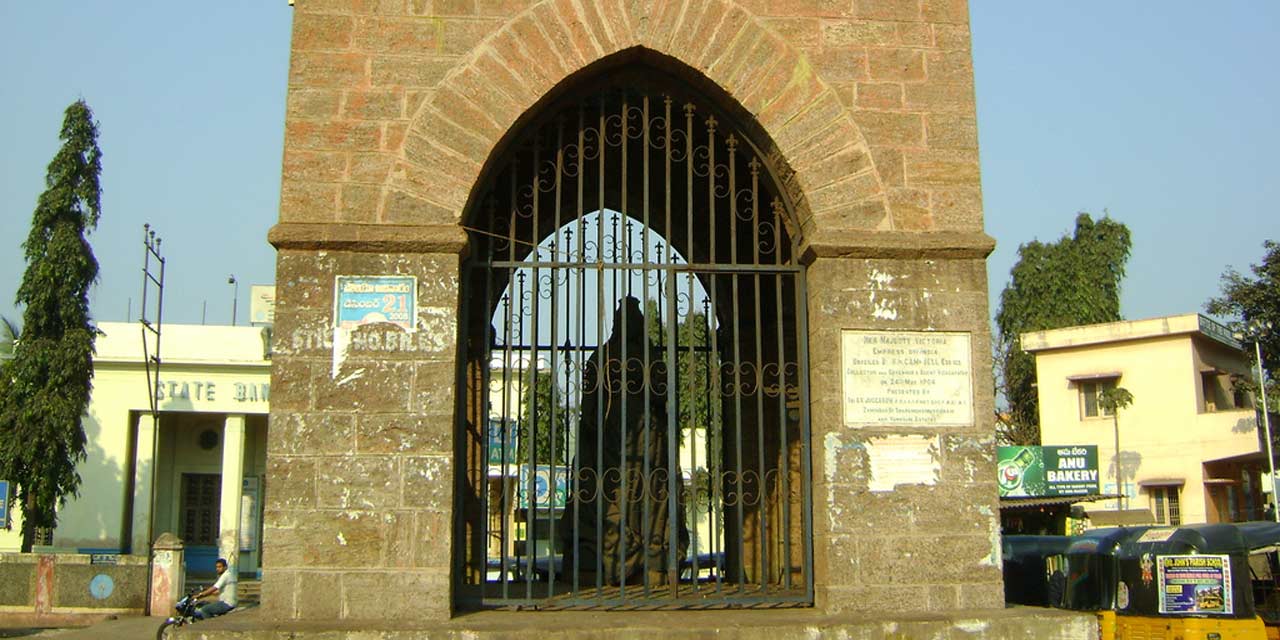 Queen Victoria Pavilion Vizag Entry Fee
Queen Victoria Pavilion Vizag Phone
N/A
---
Rating:
| 4/5 stars
Based on total 53 reviews
Queen Victoria Pavilion Vizag Address: Ward No. 24 Raja Rammohan Roy Rd One Town, Raja Rammohan Roy Rd, One Town, Vada Street, Port Area, Visakhapatnam, Andhra Pradesh, 530001 India
---
A culturally significant destination always enthralls us and if that happens to be an acclaimed tourist spot as well, then it is like killing two birds with an arrow! A place of extreme historical value, Queen Victoria Pavilion is situated in Vishakapatanam's One Town area, Andhra Pradesh, India. It has one of the oldest statues which is made entirely out of bronze.
It is astonishing to know that the celebrated Queen Victoria of England, during her reign in India, had a 'home' in Visakhapatnam. It is located on the crossroads near the office of Old Registrar and the old, dilapidated State Bank building.
History of Queen Victoria Pavilion
Queen Victoria Pavilion holds a salient position in both Vizag's as well as India's heritage. The bronze statue erected at the pavilion was a gift presented by the British Government to the town during the visit of Zamindar Akitam Venkata JaggaRao to England in 1900. Inaugurated on 4 May, 1904, this patrimony is over a century old.
Architecture of Queen Victoria Pavilion
The structure is erected with elegant stone masonry of ashlar.
An elevated platform constituted of four walls is patterned with Saracenic arches.
The plan is equilateral, exalted in the shape of plinth and cuboid.
The floor is led by a flight of stairs.
A hemisphere-shaped ribbed dome is surrounded and supported by a wall of parapet and corner minarets which are octagonal and miniature in size.
Over the parapet, Greek crosses are designed.
The coursers are embossed with pointed Saracenic arch and are brilliantly worked out.
Image Gallery of Queen Victoria Pavilion Vizag
Other Fascinations of Queen Victoria Pavilion
For its excellent bronze workmanship, the statue is noted throughout the earth. No wonder why Andhra Pradesh possesses international trade gateways of half a dozen with Vishakapatanam. The structural and architectural value of this pavilion is a powerful magnet attracting many tourists and travelers. The concept was inspired from Islamic flamboyant architecture. A grand Greek cross stands high on the dome. The streetscape was contributed by the stone masonry of elegantly dressed ashlar.
This masonry typed pavilion construction in Visakhapatnam is the first of its kind and therefore, a thrilling sight to behold.
Location of Queen Victoria Pavilion
Queen Victoria Pavilion is located at the address 24 Rammohan Roy Road Lane, One Town, Vada Street, Port Area, Vishakapatanam, Andhra Pradesh – 530001.
How to Reach Queen Victoria Pavilion
The fastest and easiest route to reach here directly from the Visakhapatnam International Airport is via NH16 highway. You can hire a cab from top car rental companies in Vizag to reach the destination in 30 minutes if the road is significantly free from traffic jams.
Places to visit near Queen Victoria Pavilion
There are several other interesting locations near this estate which you will definitely find tempting to visit. Some of these are Kanyaka Parameshwari Temple, Sri Kanakamahalakshmi Ammavari Devasthanam, Dolphin Area, Venkateshwara Temple and Ross Hill Church.
---
Vishakapatanam, due to its rich diversity of heritages, is a remarkable tourist destination which attracts people from all over the world. To make your trip a memorable one we at Vizag Tourism, a division of Holidays DNA have carefully designed Vizag Tour packages that are affordable and easily customisable. You can explore all the popular sightseeing places of Vizag in the comfort of a private cab in a relaxed manner. For more details on packages and other offers, please fill the Contact Us form.
Location Map for Queen Victoria Pavilion Vizag