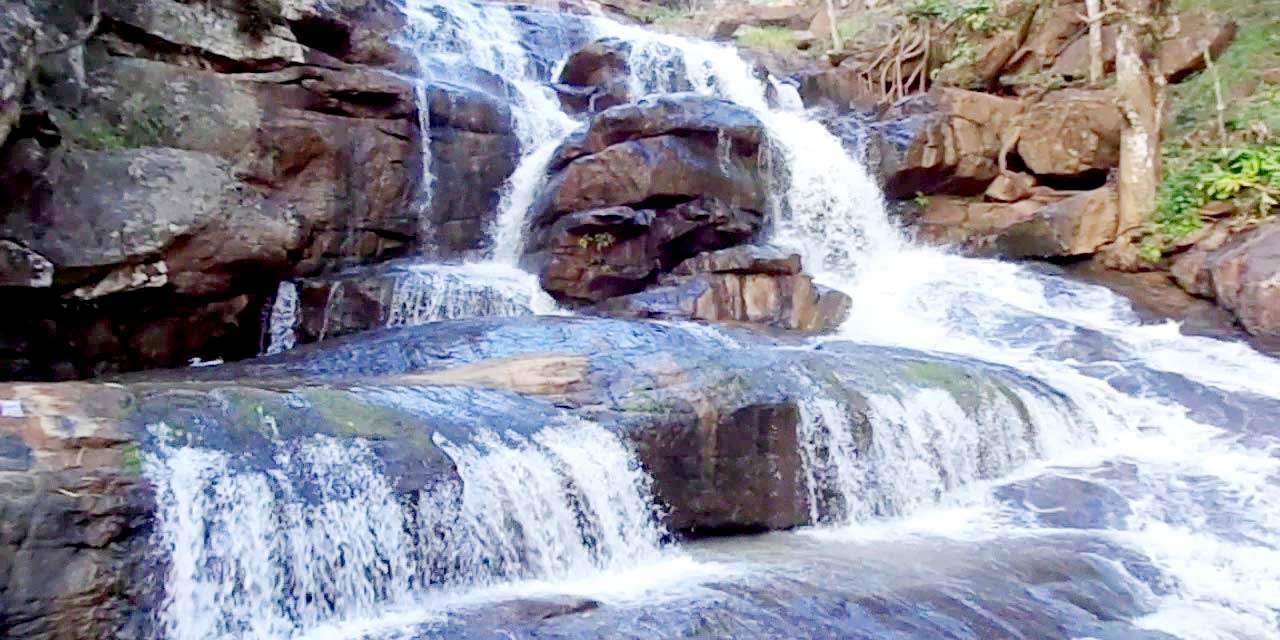 Kothapally Waterfalls Vizag Entry Fee
Kothapally Waterfalls Vizag Phone
---
Rating:
| 4/5 stars
Based on total 64 reviews
Kothapally Waterfalls Vizag Address: Gangaraju Madugula, Visakhapatnam, Andhra Pradesh, 531029, India
---
It's time to treat your eyes with one of the best waterfalls on your Vizag tour. Situated 30 km away from Paderu village, 45 km away from Lambasingi and 60 km away from Araku, Kothapally Waterfalls is a great place for vacationers to enjoy the peace of nature at its best.
A must-visit tourist attraction for solo travellers, couples and families, Kothapally Waterfalls is a place that lets you admire a good stream of water flow along with its unexplored and undisturbed beauty.
Named after a village named as Kothapally, the cascading waterfalls are gorgeous, beautiful and worth-seeing, attracting thousands of people every year from different aspects of life. Unlike other places, it is a lesser-known destination in Visakhapatnam that has become a go-to spot for a half-day excursion and is a favourite picnic base for families with children.
Things to do at Kothapally Waterfalls, Visakhapatnam
1. Take some time off to visit the nearby strawberry farms when you're at Kothapally Waterfalls. Here, the strawberries are grown organically and are indeed big in size. You will also find several vendors selling strawberries at reasonable prices.
2. Enjoy a short stroll to Madugula on your way and discover the rich flavours of Halwa. Widely famous for its taste, the Halwa at Madugula is prepared in a traditional way, without the usage of machines.
3. Last but not the least, the coffee plantations on both sides of Kothapally Waterfalls provides you with a view, which is hard to miss! And how can you resist yourself from sampling the coffee here? It is sure to refresh your mind!
Places to Visit around Kothapally Waterfalls, Visakhapatnam
Wondering what to do after spending a good amount of time at Kothapally Waterfalls? Well, you need not worry! Visakhapatnam has several points of interest for tourists to explore in and around the city. However, for your ease, we have summed up the top 4 attractions. These include:
1. Araku Valley: Perfect for nature lovers and experience seekers, Araku Valley offers an idyllic getaway to unwind amidst foggy clouds, dense forests, lush greenery and beautiful landscapes. Nestled in the heart of Andhra Pradesh, Araku Valley boasts of a serene environment to relax your soul and make you feel happy from inside.
2. Tenneti Park: Also recognized as VUDA Tenneti Park, Tenneti Park is the first kids park that features a laid-back atmosphere to invite families to have a great day. Located on the shoreline of the beach, the park provides people with a wide variety of culinary options so that you can satisfy your appetite with noodles and fried rice.
3. Kailasagiri Park: Spreading over an area of 100 acres, the Kailasagiri Park allows you to witness a bird's eye view of the city and the bay from the top of the hill. It has a beautiful park to sit back, a statue of Shiva & Parvati to seek blessings and plenty of recreational and leisure activities for the enjoyment of both adults and children.
4. INS Kurusura Submarine Museum: Learn everything about the underwater life and see how navy people survive with limited space and resources at INS Kurusura Submarine Museum. The only museum that is formed within the submarine, the museum tells a lot about the warriors' everyday life through articles, pictures and artefacts.
Other tourist
places to visit in Visakhapatnam
include
Borra Caves
, Padmapuram Gardens, Coffee Museum,
Ross Hill Church
,
Dolphin's Nose LightHouse
and many more.
Image Gallery of Kothapally Waterfalls Vizag
Entry Fee and Timings of Kothapally Waterfalls, Visakhapatnam
The entry fee to visit Kothapally Waterfalls is INR 10 per person and it is open for its tourists from 6:00 AM to 5:30 PM in the evening on all days of the week.
Travel Tips for Kothapally Waterfalls, Visakhapatnam
1. Be cautious about food. There are no eateries, food stalls and restaurants around the place. So, it is advisable to carry enough food and beverages along whenever you plan to visit Kothapally Waterfalls.
2. Do not worry about getting drenched at Kothapally Waterfalls. A separate changing room is available for ladies on the top.
3. Always wear comfortable shoes as you might need to step down to see how the waterfalls look from the bottom. Also, due to water, the place could be slippery as well.
4. Make sure to park your private vehicle in the parking space if you're driving all the way. It has ample space to accommodate at least 50 cars.
5. Seek help from locals to know where the waterfall is located. There are no sign boards to guide tourists. Moreover, it's hard to get the mobile network there to locate it using Google Maps.
Best Time to Visit Kothapally Waterfalls, Visakhapatnam
Although Kothapally Waterfalls look fascinating throughout the year, the ideal time would be during the winter season i.e., from October to March. At this time, the water is gushing and the overall climate is pleasant too, making it an enjoyable place for tourists of all ages.
Not only this, Kothapally Waterfalls is really worth-visiting even in the monsoon that begins from June and continues until September. You will experience majestic giant falls at this time, with temperature varying from 27-degree Celsius to 35-degree Celsius.
Try visiting this place early in the morning to enjoy the scenic beauty with a sunrise. However, if you're not an early bird, you can also soak up its unmissable charm in the afternoon/evening as well.
How to Reach Kothapally Waterfalls, Visakhapatnam?
To get down to your destination in Visakhapatnam, there are 3 main modes of transportation options available for your convenience. You can choose according to your holiday budget, style and preference.
By Air: If you prefer travelling by air, Visakhapatnam International Airport is the nearest airport, which is 8.8 km away from Vizag city and 125 km away from Kothapally Waterfalls. Served by both domestic and international flights, Visakhapatnam airport can be easily accessed by tourists from all around the world. From there, you can opt for a shared taxi for hassle free experience.
By Train: Approximately 133 km away is the Visakhapatnam Railway Station that receives frequent trains from the prominent cities of India such as Hyderabad, Chennai, Kolkata, New Delhi, Mumbai, Bangalore and many more. After arriving at Visakhapatnam Junction, you can hire a 4-wheeler from the list of top car rental companies in Visakhapatnam and explore the popular sightseeing places.
By Road: For all those who are staying somewhere nearby, the APSRTC department operates regular bus service to and from Visakhapatnam. Although, it takes an overnight journey, if you book the tickets in advance, you can enjoy it the most.
---
To make your Vizag tour the most rewarding trip of your life, you can book an all-inclusive Vizag tour package with us. We, at Vizag Tourism, a division of Holidays DNA, present our clients with various deals at pocket-friendly prices. To know more about our offerings, please fill in the Contact Us form. We can assist you in customizing your itinerary as well.
Location Map for Kothapally Waterfalls Vizag